Careers are fragile. Sometimes it just takes the slightest little thing—an embarrassing mistake or an ill-timed quip to your boss—and it's all over. If you've ever gotten wasted at the office Christmas party, you'll know exactly what I'm talking about.
See Also: Love, Sex and Scandal - 5 Most Embarrassing Political Scandals
This is never more true than for those in the public eye. The higher you go, the farther you fall. So you'd think that prominent celebrities and politicians would take extra care not to step out of line. Of course, nothing could be further from the truth.

For your interest and amusement, here are 10 monumental cock-ups that ended the careers of some very famous faces. Enjoy!
1. Kramer's Racist Rant
Michael Richards is best-known as the wild-haired, slightly unhinged Cosmo Kramer from TV's Seinfeld. He also enjoyed a successful stint as a stand-up comedian until a racist tirade during one of Richard's shows made international headlines and put an abrupt end to his career.

As it turns out, Richards isn't very good at handling hecklers, which became all-too-evident when he completely lost the plot with an African-American gentleman seated in the balcony for his show at the Laugh Factory in 2006. You can see the full rant in the video above, but a word of warning: it's pretty harsh.
2. The Darndest Allegations
We know him as Fat Albert, Dr. Cliff Huxtable and the host of Kids Say the Darndest Things, but it seems there might be a dark side to the legend that is Bill Cosby. In recent years, the former entertainer has been the subject of a seemingly endless number of sexual assault and drug-facilitated rape allegations.
Cosby has declined to publicly address the alleged incidents, which date from the mid-1960s right up to 2008. Whether he's guilty or not remains uncertain, as no formal charges have been brought against the entertainer. But with Netflix, NBC and talent agency CAA all severing ties, it's safe to say the Cosby brand has now become toxic.
3. Twit Tweets Weiner Pics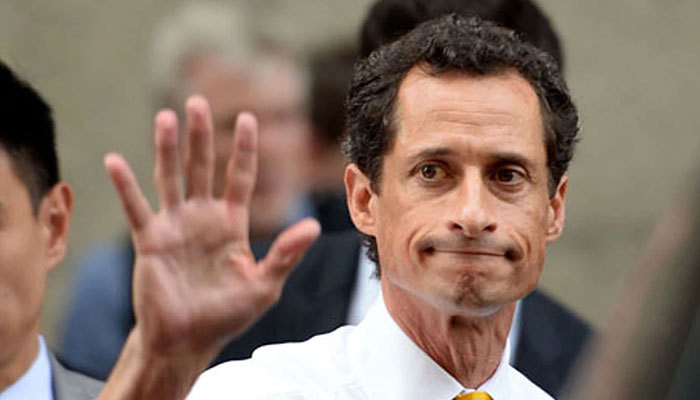 A servant of New York's 9th District, Anthony Weiner was once a popular Democrat and hard-working member of the U.S. House of Representatives. But his political career came to an awkward end in 2011, when the married congressman was caught red-handed Tweeting sexually suggestive pictures to a 21-year-old Seattle woman.

He promptly resigned from Congress, which is where the story should have ended—but wait, there's more! Weiner reignited the scandal in 2013 when—under the magnificent alias "Carlos Danger"—he sent explicit photos to another young woman, effectively scuppering his chances of a political comeback. Cringe!
4. Break a Leg, Nancy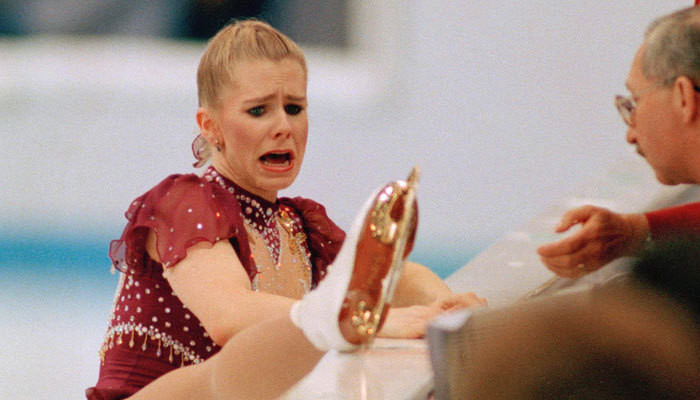 Tonya Harding could've had it all. A strong and athletic figure skater, she was a two-time Olympian who regularly appeared on the medalists' podium. But it all went wrong at the 1994 U.S. Championships in Detroit when she and her husband conspired to remove Harding's main rival Nancy Kerrigan from the competition by having her leg broken with a police baton.

Thankfully, Kerrigan made a full recovery and went on to win silver in the Winter Olympics in Lillehammer just seven weeks after the attack. Harding, on the other hand, was issued a lifetime ban by the USFSA. Highlights of her career since the incident include a brief stint in boxing, an autobiography and a sex tape.
5. Music Mogul's Backstreet Deals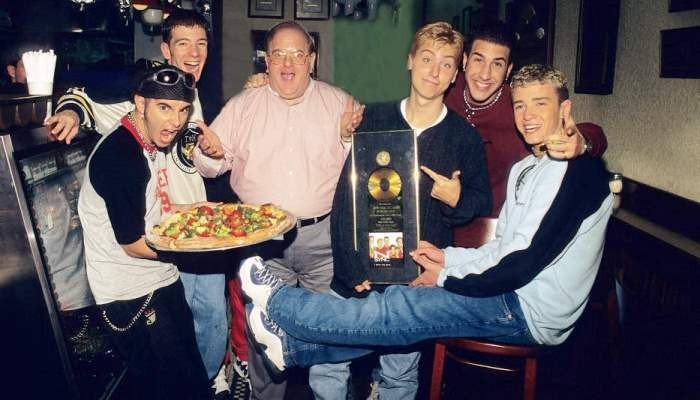 Founder of Trans Continental Records Lou Pearlman will forever be known as the man who gave us the Backstreet Boys and *NSYNC. As if those crimes weren't heinous enough, it was discovered in 2006 that Pearlman had been operating a massive Ponzi scheme over the course of 20 years and had defrauded investors out of roughly $300 million.

Pearlman had falsified insurance documents and financial statements to gain investor confidence and even invented a fictional accounting firm to secure bank loans. After a failed attempt to escape to Indonesia, he was tried and convicted in 2008. The judge sent him away for 25 years, presumably to a chorus of "Bye Bye Bye" from his victims.
6. Tie Me Conviction Down, Sport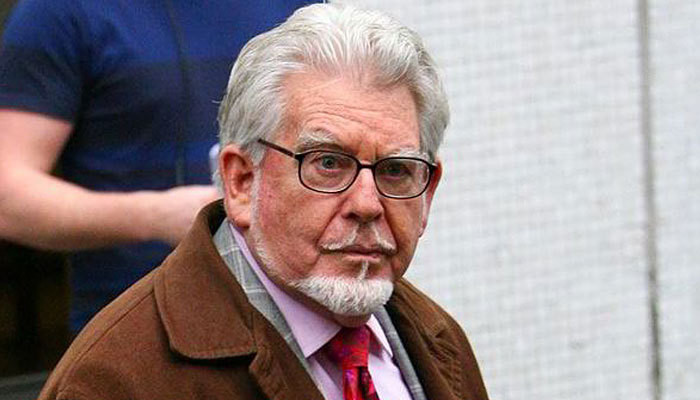 Multi-talented Australian entertainer, Rolf Harris is widely known for his musical ditties, stints on UK television, and use of strange instruments like the didgeridoo and wobble board. But what we didn't know about good ol' Rolf—until very recently—was that he had committed a series of grievous sexual assaults on various women over the course of his illustrious career.

The allegations date back as far as 1968, and some of his victims were as young as seven or eight at the time. In 2014, at the tender age of 84, he was convicted and sentenced to prison for some of the assaults. He was also stripped of his many honours and titles, including a CBE—not even the queen saw this one coming.
7. The Emperor of New York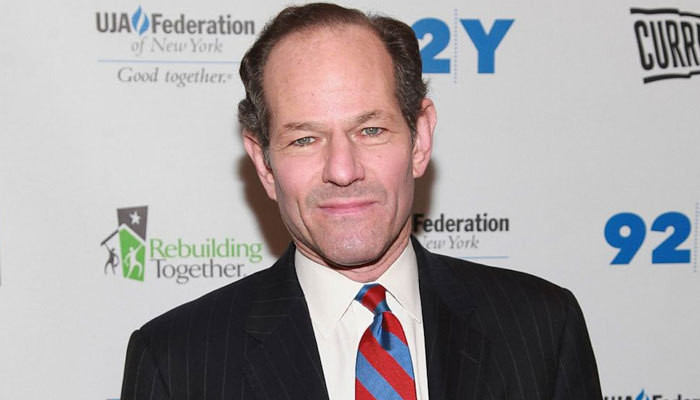 Former Attorney General Eliot Spitzer became Governor of New York in 2007, after winning a landslide victory in the state's gubernatorial elections. However, his term in office was cut short when Spitzer found himself in the middle of a massive prostitution scandal just over a year after taking up the post.

It turned out that Spitzer had been an enthusiastic and frequent patron of a high-class international escort service called Emperors Club VIP, dropping as much as $80,000 on call girls over a period of several years, according to federal investigators. The red-faced governor had no choice but to admit his misdemeanors, step down and has more or less faded from politics since.
8. Mean Girl Gets Probation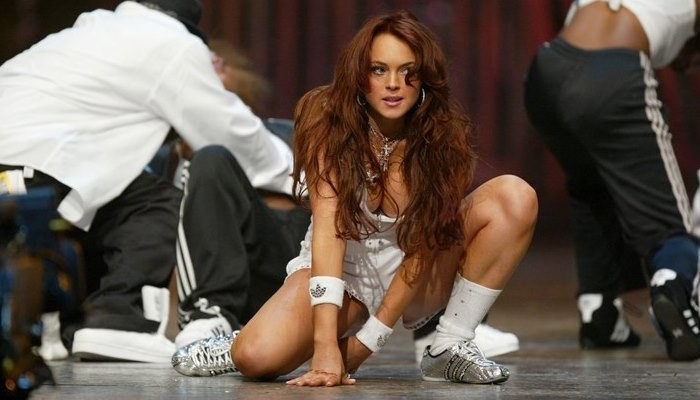 Actress Lindsay Lohan looked on track to make the difficult transition from child star to full-grown celebrity sensation with a string of box-office hits like Freaky Friday and Mean Girls back in the early noughties. But it all started to unravel in 2007 when Lohan found herself on probation for possession of cocaine and driving under the influence.
Subsequent misdemeanors and probation violations have kept Lohan more or less out of the public spotlight, and the absence has all but killed her career. Her antics have cost her several big movie deals and seen her in and out of rehab frequently, and she has struggled to make a comeback ever since.
9. The Mayor and the Crack-Pipe
A long time servant of Toronto City Council, Rob Ford was elected to the office of Mayor in December 2010. Already known as a party animal and something of a trainwreck, Ford made international headlines back in 2013 when a video emerged that appeared to show the politician huffing on a crack-pipe.
A race to verify the video ensued, and Ford eventually admitted the deed. However, he stubbornly refused to give up his post or even concede that having a drunken, crack-smoking mess in Toronto's highest office was a bad idea. Nonetheless, he lost some mayoral powers after the event and wisely withdrew from the 2014 election race.
10. Charlie's Hustle Gets Him Banned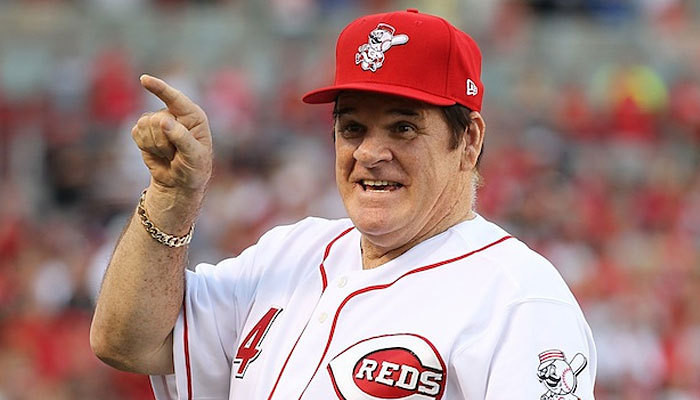 Pete Rose—also known by the nickname "Charlie Hustle"—is a former Major League Baseball player and manager with a list of honours and achievements longer than your arm. He would probably be a shoo-in for the Baseball Hall of Fame if it hadn't been discovered that Rose had been gambling on games he was actively participating in.

An internal MLB investigation found that Rose had been betting thousands of dollars on Cincinnati Reds games over the course of a couple of years. No big deal, except that he was managing the team at the time. He subsequently received a permanent ban from MLB, which excludes him from any form of employment with the organisation or induction into the Hall of Fame. Ouch!