Father's Day is a special time to remind your dad, stepfather, husband, and the other special men in your family what a wonderful father they are. People post thoughtful messages to their father all over Facebook, Instagram and other favorite social media sites, thanking them for the positive influence they've had on their lives, and are usually followed up with other updates of what they're up to, like kayaking, playing in the sand, having a barbeque or relaxing while watching a ball game. It's a day to be thankful for and one to make more memories with your Dad.
In particular, celebrities love showing off adorable Father's Day photos on social media of themselves with their kids, or a picture of them with their dad. It was fun keeping up with the latest photos that kept showing up on Instagram on Father's Day. In fact, with so many of them popping up on the Instagram feed, it was quite hard keeping track of all the cuteness! Check out some of the most adorable Father's Day photos that celebs shared with the world this year. 
See also: Break Me Off a Piece of That Sexy Dad Bod
1. Justin Timberlake "Flexin" with Son Silas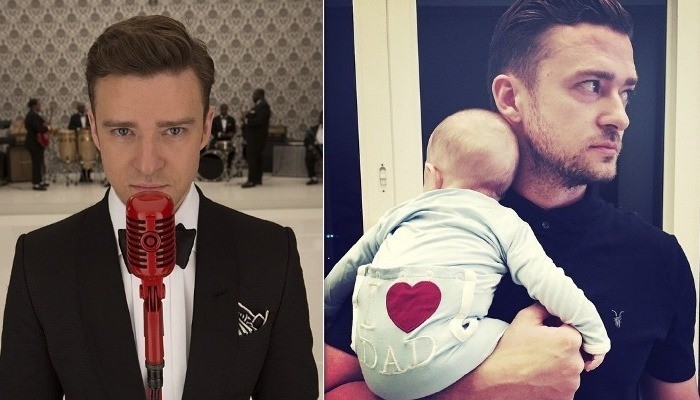 Justin Timberlake made all of his fans go "Aw!" with this too-cute-for-words photo of him and his two-month-old son Silas. He said he was "Flexin on Father's Day" and it's a known fact that Silas is going to be just as cute as his dad one day! A few months ago, when Silas was just a few weeks old, Justin posted another sweet picture of Silas and his wife Jessica Biel. Just precious!
2. Reese Witherspoon's Husband Jim Toth and Son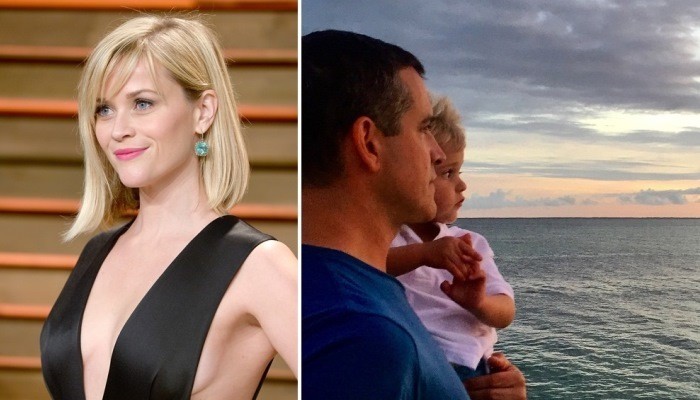 Reese Witherspoon gave us a glimpse into her life with a stunning sunset photo of her husband Jim Toth (whom she fondly calls JT) and their little boy Tennessee James Toth who was born in 2012. Considering Reese went through a difficult divorce with ex-husband Ryan Phillippe not too long ago, it's nice seeing her enjoy a happy marriage and celebrate how great of a dad her hubby JT is.
3. Lea Michele Enjoying Brunch with Her Dad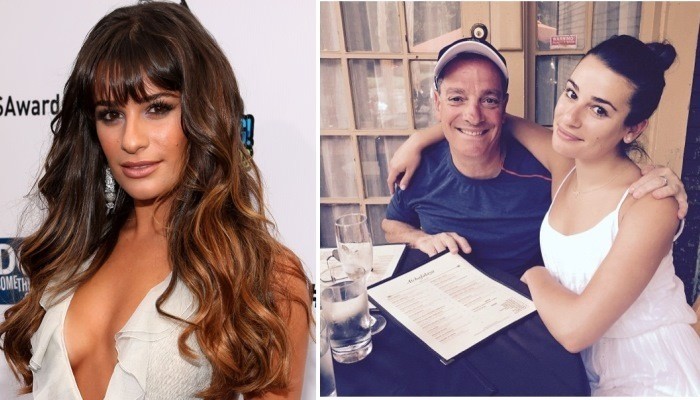 Getting brunch on Father's Day is always delicious for most, and Lea shared a candid photo of herself and her dad during their Sunday brunch. Lea looks like she was comfortable around Dad since she was sans makeup and wore a stylish, white summer dress. What a beautiful look on her!
4. Drew Barrymore's Husband and Two Girls' Ice Cream Moment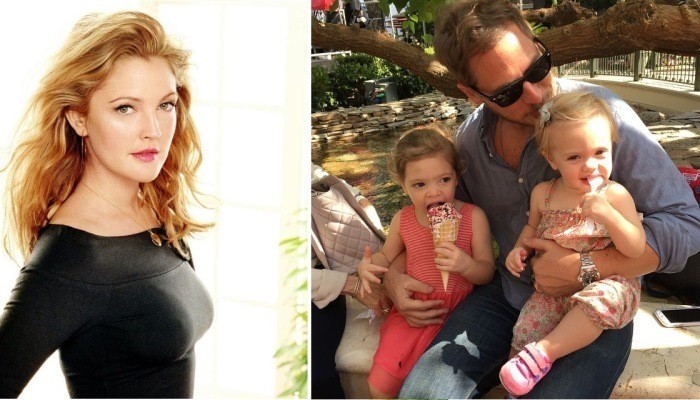 Drew Barrymore / Instagram
Drew's girls Olive and Frankie are certainly cute, and they love ice cream, too, which is such a fun way to enjoy the holiday. It's hard not to get excited that summer is here with this super cute shot that she snapped of her hubby and two girls. Plus, it's nice that they could celebrate Father's Day with their dad while enjoying some cold sweets!
5. Chris Martin's Precious Moment with Daughter Apple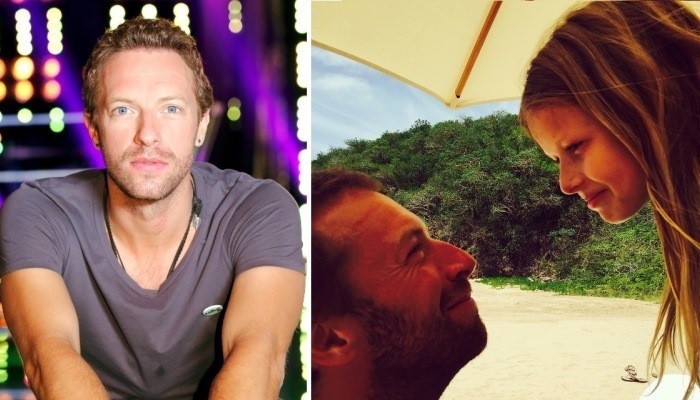 Gwyneth Paltrow showed her fans a precious moment between Chris Martin and their daughter Apple, and also left him a thoughtful message on Instagram. Underneath the photo Gwyneth wrote, "Nothing like father/daughter love. Happy Father's Day to you, CAJM. Here is to all the engaged and present fathers, you create a backbone for society. We honor you all today".
6. Nick Lachey and Kids at the Beach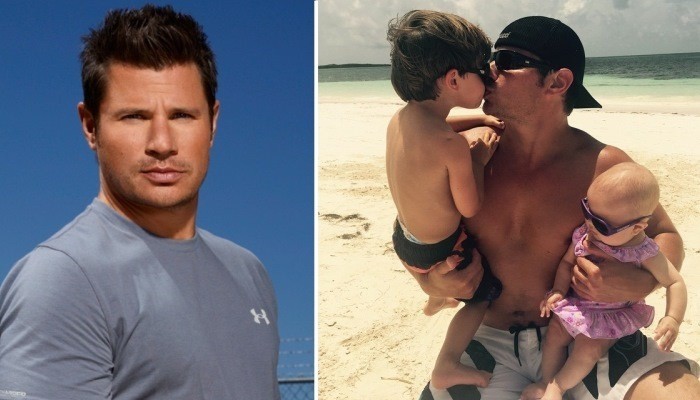 Who doesn't love reminiscing about those incredible days on the beach with their dad? Vanessa Lachey showed a frame-worthy pic of her hubby Nick and their two kids posing near the ocean on Father's Day. Their little girl was wearing oversized sunglasses at the time, and their son got a peck on the lips from dad! So cute!
7. Kanye West and Daughter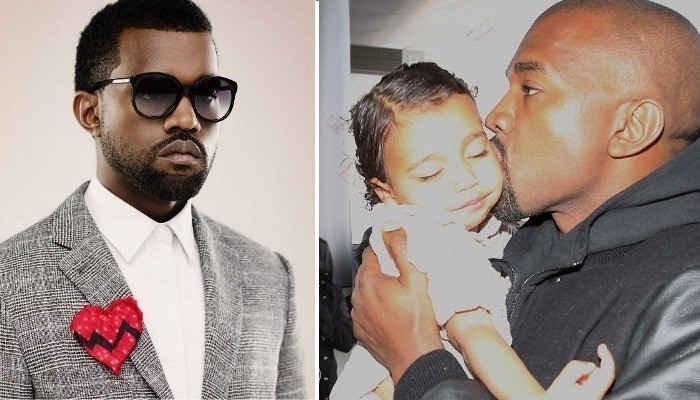 Kim Kardashian not only posted this adorable photo of Kayne West and their daughter on Father's Day, but also announced shortly after that they would soon be having a baby boy as well! Looks like exciting times are ahead for this well-known family.
8. Mandy Moore and Captain Don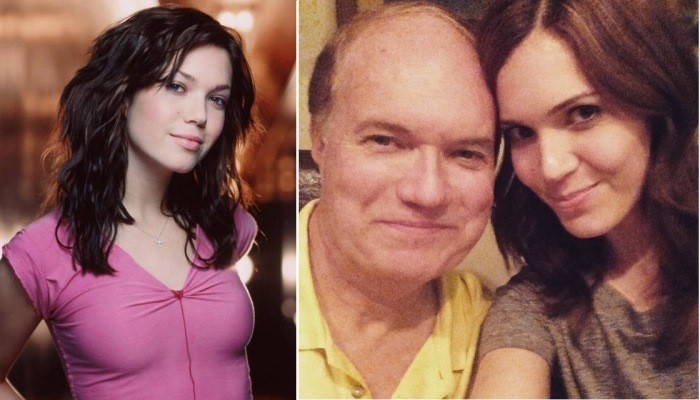 It's nice to meet you, Captain Don! Mandy Moore posted a very happy selfie of herself with her pops on this special holiday, which no doubt made everyone smile. Part of her touching caption read "I'm so lucky to be your daughter. Xo".
9. James Franco's Flashback Friday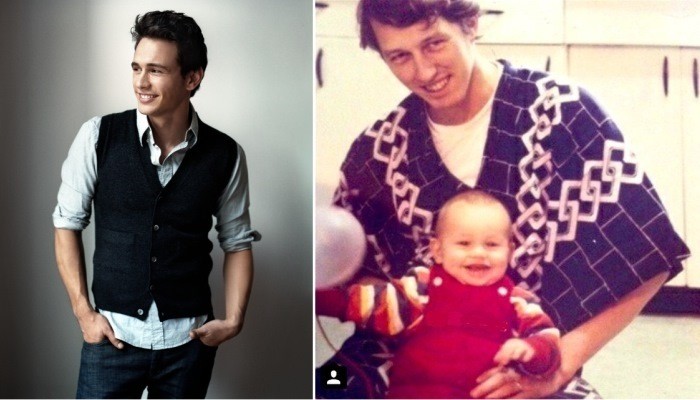 You can see James Franco's smile even at an early age in this older pic of him and his dad. It's always fun seeing pictures of stars when they were babies, so it was great seeing James post this happy photo (he even called himself a fat, happy baby!) on Father's Day.
10. Hugh Jackman Shouts Out to His Hero Chris Jackman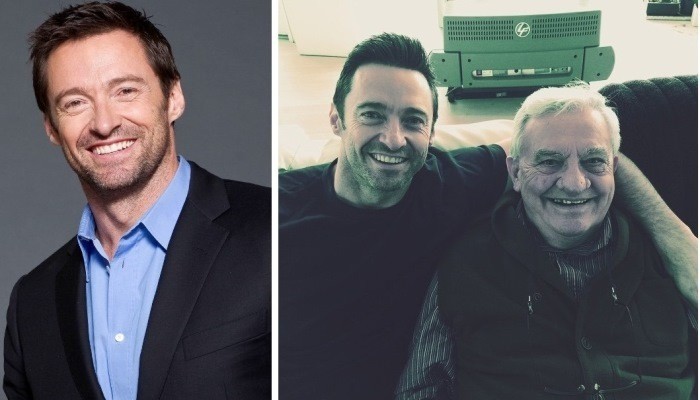 Hugh Jackman made it clear that his father was his hero in a very touching picture of himself with his dad on Instagram. Hugh is a father himself, so his kids are very lucky to have him for a dad, too!
See also: Dad Jokes to Get You Through Monday
How did you celebrate Father's Day? Whether you took your dad out for a nice brunch or reminisced over summer memories that you both had at the beach, it's still not too late to let your dad know how much you appreciate him. Let your dad know he's loved, and make Father's Day a celebration that extends beyond just one day a year.