Unlimited vacation! Is there really such a thing? If you were to hear about it ten years ago you might have been reluctant to believe me, but not today. Now, there are some companies which are willing to give you all the days off that you need and even pay you for it. Now, wouldn't working for them be great? Don't waste your time on wishes, check out which companies offer this awesome reward below.
See Also: How to Remain Sane When Working on a Holiday
1. SoFi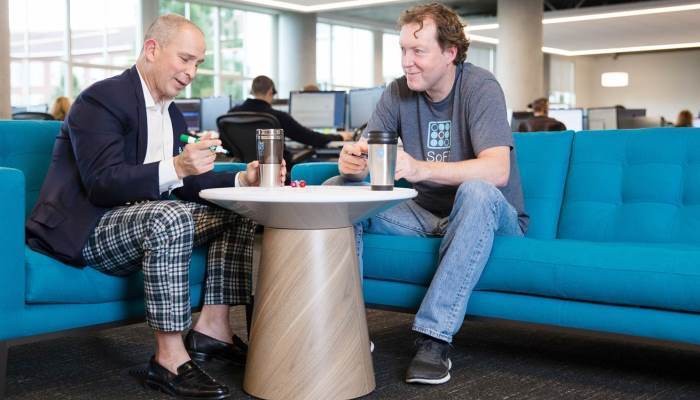 At SoFi, they realise how crucial it is to work hard and play hard. The company helps graduates to pay off their student debt and also offers employees benefits that allow them to have fun while at work and outside of work. Apart from the events that they organise, the company also offers gym benefits, a cafeteria that has everything an employee could ask for and the best, unlimited time off.
2. Virgin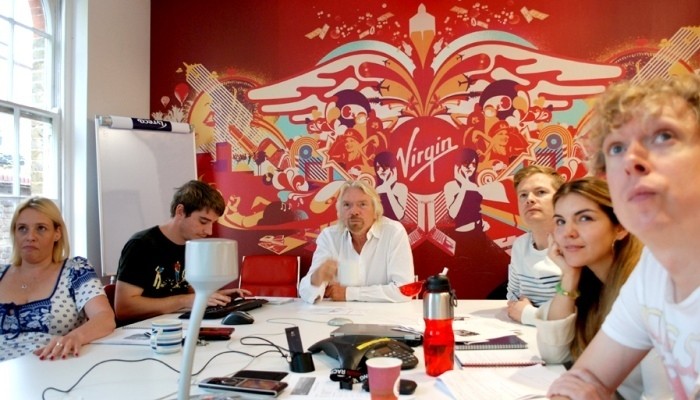 Virgin [302 from http://www.virginmedia.com/] [302 from http://www.virginmedia.com/XPOOX/] [302 from http://www.virginmedia.com/UfYMR/XPOOX/] also allows their employees to take as much holiday time as they need because they believe it's crucial to productivity. Since they have no strict rule about the 9 to 5 work schedule, it makes sense that they didn't introduce a policy for annual leave that determines how many days workers are entitled to. This means that there is no need for employees to ask for approval to take a day off and their managers aren't expected to keep track the days they are away from the office.
3. HubSpot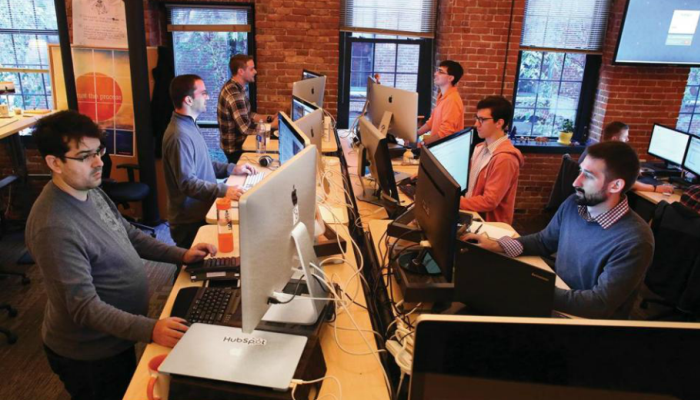 A great way to allow their employees to gain control over their working lives was to introduce the 'no vacations policy'. In fact, in a recent post HubSpot confirmed that this should help workers build their work around their life and not the other way around. Considering that employee engagement is falling – not rising – the company chose to invest in job flexibility, creating a modern workplace where employees get to enjoy a better work-life balance.
4. LinkedIn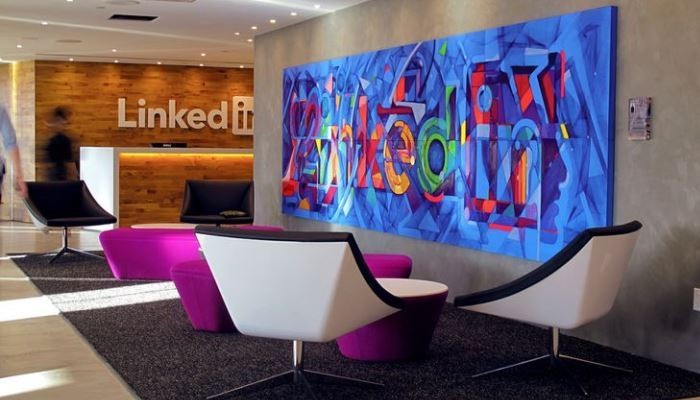 Last November, LinkedIn offered their employees DTO – discretionary time off, which a policy that sets no maximum or minimum on the amount of vacation time workers can take every year. This was done to allow the company to create a unique culture that will give employees more freedom to do what they want as part of their work. The company even introduced 'inDay', a monthly event when employees are allowed to spend their workday on something they enjoy e.g. an activity or personal interest.
5. Chegg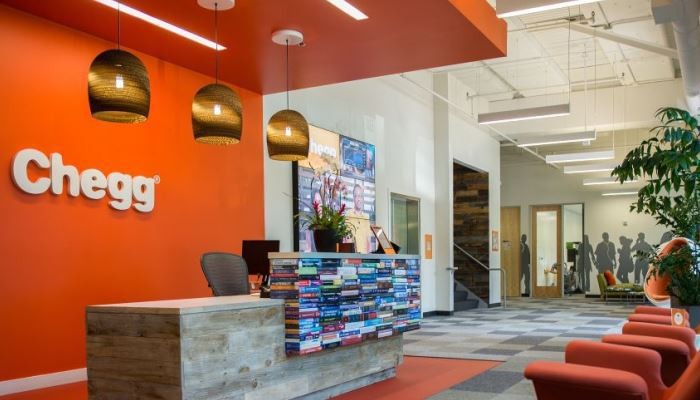 Chegg, an education centre that provides school materials to college students including textbooks and online homework help, also offers their employees lots of benefits. Apart from getting to enjoy good food and a gym, workers also get nine scheduled holidays and five days off per year for volunteering. On top of that, there is no limit to the number of days they can take off for their wellbeing.
6. Factual
At Factual employees are rewarded for their efforts and dedication to work. After all, what they are doing is not an easy job. In fact, they get many days to relax while still at the office as they can always enjoy a great lunch with their employees, or take a yoga class and take as much time off as they need.
7. Netflix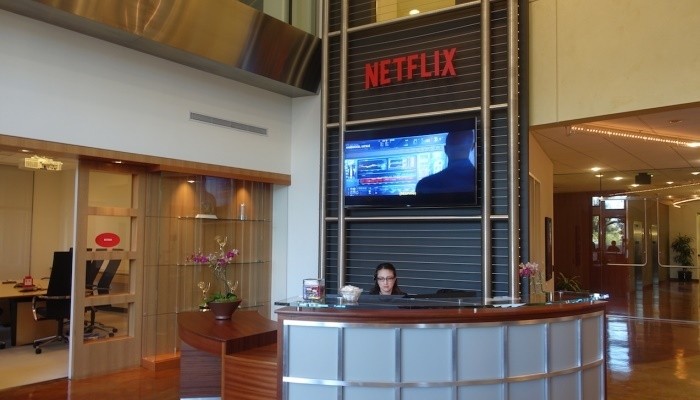 Netflix,the world's most popular streaming network, currently has more than 2,000 full-time employees. Closely monitoring the attendance of all of the workers must have been difficult, so the company has decided to give their employees the benefit of unlimited vacation. The company does care how many hours/days the employees work; they are interested in what they accomplish.
8. ZestFinance
ZestFinance is yet another company that believes in job flexibility. The organisation allows its employees to come to work wearing anything they want from t-shirts and jeans to suits – if they prefer it that way – and treats them well by providing them with hot catered food from a local restaurant. Other than that of course, they can get as many days off they need.
9. Evernote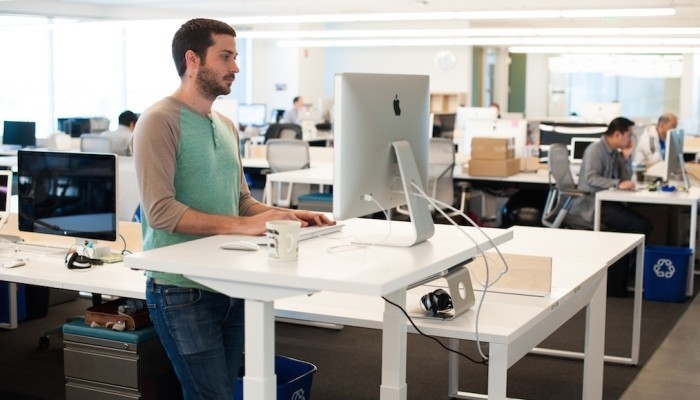 Evernote is also a proponent of unlimited vacation time. Phil Libin, the CEO of the company, decided to introduce the no vacations policy allowing employees to enjoy as many days off they needed but there's more. He also decided to give employees 1,000 dollars spending money to take off at least a week at a time. This company is indeed very generous to their employees.
10. Prezi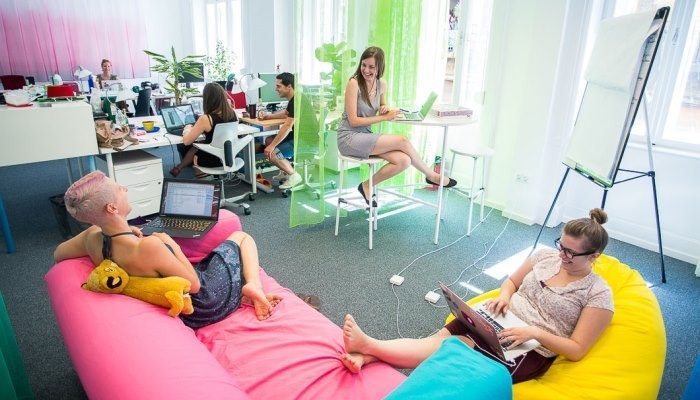 Prezi, which is trying to improve the way we communicate and make things a little more interesting than simple PowerPoint presentations, is leading the way forward in how to treat employees. In fact, Prezi employees get everything they want from delicious food to Ping-Pong battles, yoga classes and board games. As part of your contract, you also get unlimited time off and lots of opportunities to travel. Sounds good, right?
In case haven't noticed the 'no vacation policy' is a pretty common thing amongst startups. New companies are doing this to allow their employees to enjoy a more flexible approach to work and achieve a better work-life balance. However, not every employer finds this beneficial for their business, so it is unlikely to be adopted universally.

So, how effective do you think the 'no vacation policy' is? Try looking at it from both sides – being the employer and the employee and let me know your thoughts in the comments section below…