There are currently a little over 2 billion active social media accounts, and with Facebook fast approaching platform puberty being 12 years old, it makes perfect sense that 1.4 billion of those accounts alone are registered on what is clearly the leader of the pack.

Meanwhile, the influence social media has on consumers is simply incredible. 71% of consumers are more likely to make a purchase based on social media referrals, while 78% agree that a companies' social media posts impact their purchases and 79% will like a Facebook company page just because it offers special offers, incentives, and discounts. This means that your business simply cannot afford not to have a social media presence.

But if you run a small business, one thing you probably don't have a lot of is money. But that's no problem at all because you can successfully promote your business on the likes of Facebook, Pinterest, and Twitter and start influencing consumers' buying decisions in no time with these 10 free social media tools.
See Also: 8 Free Tools For Social Media Design
1. PicMonkey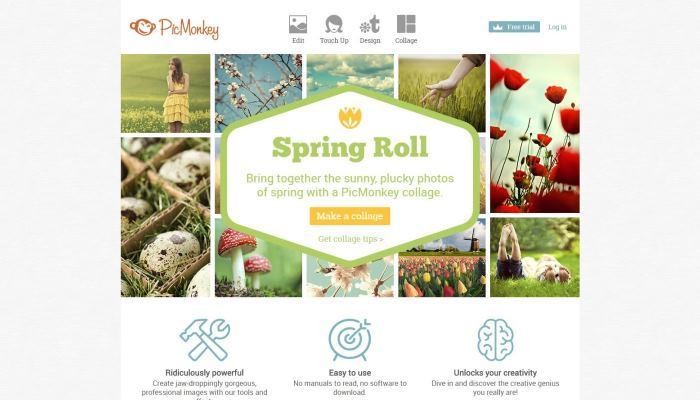 First up on this list is PicMonkey, an online photo, design, and collage editing tool that is easy to use and requires no software download. It allows you create professional-looking images with a number of tools and functions including cropping, resizing, filters, textures, and you can even add text to your designs. PicMonkey also offers a paid option (at just $4.99 per month, or $2.75 per month if paid annually) that provides you with advanced touch-up tools, premium fonts, and over 1,100 graphic overlays.
2. Unsplash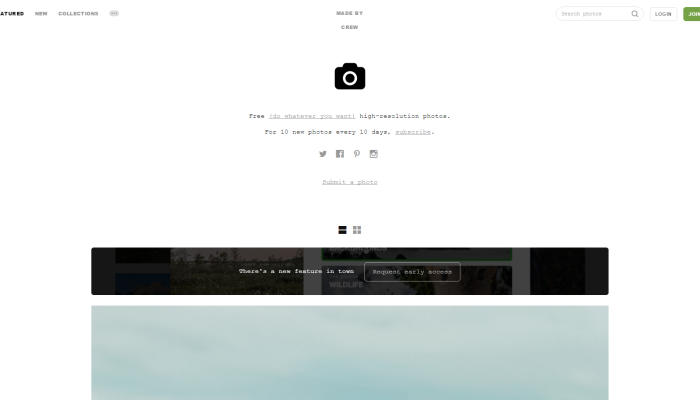 Of course, to take full advantage of PicMonkey, you'll need a few high-quality images. But with all the major stock photography providers requiring substantial payments for every image you download, a free alternative might be the way to go. But, sites like Unsplash provide free stock images that are both high-quality and professional-looking for your social media efforts or anything else you can think of. Moreover, you can subscribe to the site and get 10 free images delivered straight to your e-mailbox every 10 days.
3. PostCreator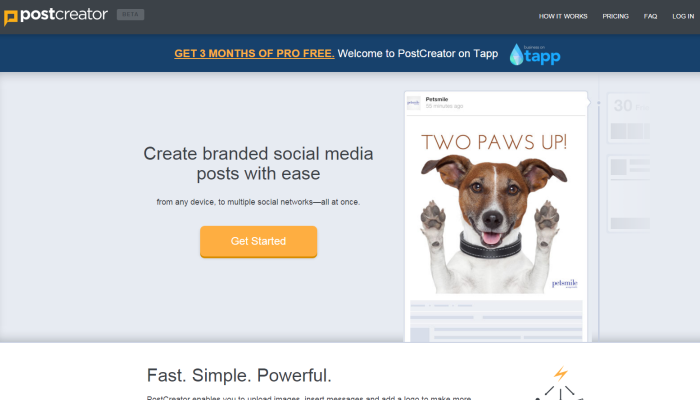 With PostCreator, you can generate branded content for your social media networks as easy as ABC. All you need to do is upload an image, insert a message, add your logo, et voilà! You don't even need to be a design pro. PostCreator's free plan comes with the complete design tool, 10 fonts, and the ability to share your image to Facebook. For $9.99 per month, however, you can make use of the expanded font set, post to multiple social media sites, and much more.
4. Quick Sprout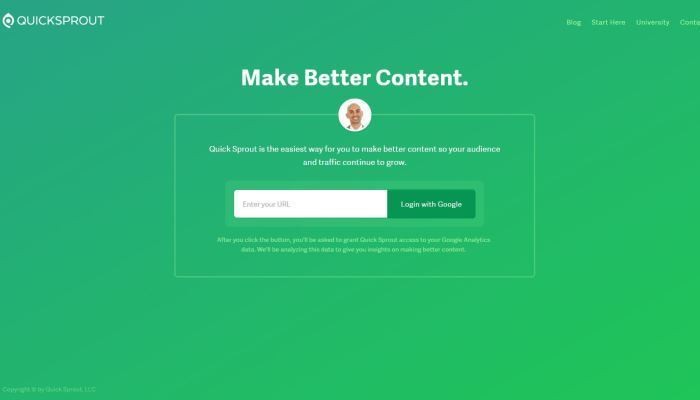 Neil Patel's Quick Sprout came to be in 2007 and is a great tool that helps you increase traffic to your blog. You simply enter your blog's URL address and give Quick Sprout access to your Google Analytics data which it will use to analyze your SEO and speed scores to help you better your content.
5. Portent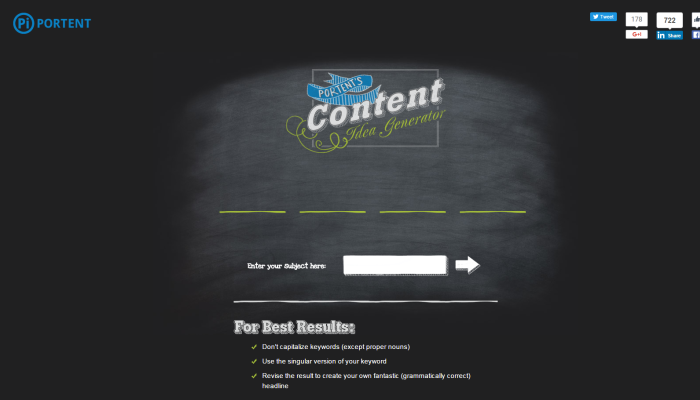 If you've ever experienced writer's block, you know full well how painful it can be. But with Portent's Content Idea Generator, writer's block is a thing of the past. Enter a subject (we'll use "Social media" for our example) and Portent will generate title ideas for you like "The Dummies' Guide to Social Media" and "Why Kim Kardashian Will Never Be Good at Social Media" (yes, that title idea really did come up). You can then use those ideas to write blog posts or develop videos for your social media campaign.
6. Latergram.me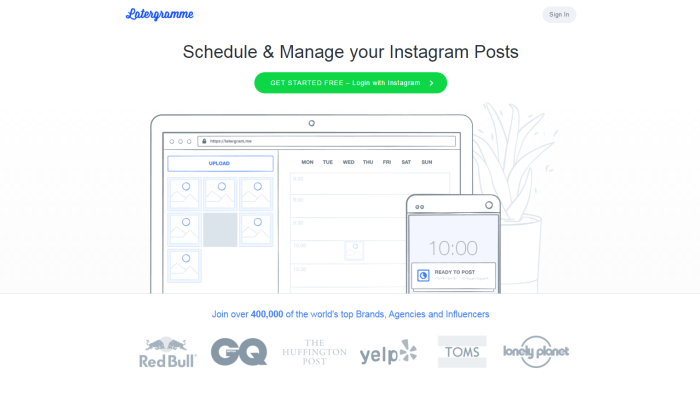 Just as the name suggests, Latergram.me allows you to manage your Instagram marketing efforts by easily planning and scheduling up to 30 posts per month from your phone, PC, tablet, or Android device. A paid option is also available which allows you to manage multiple Instagram accounts, add team members, and post unlimited photos and videos. The Huffington Post named Latergram.me as one of its top seven Instagram tools, and it is also used by a number of major brands and agencies like Lonely Planet, Red Bull, and Yelp.
7. CoSchedule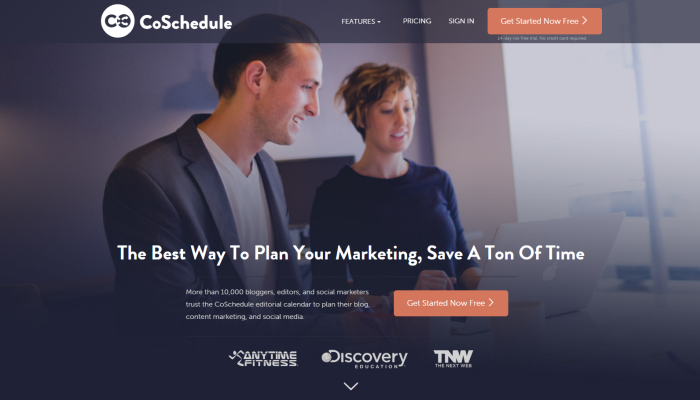 One of the most commonly recommended social media tools by pros is CoSchedule, a very handy content calendar for busy professionals. The tool also analyzes blog post headlines and provides you with a quality score on the headline's ability to result in social shares. The disadvantage is that CoSchedule is only free for 14 days, after which you can sign up to one of their paid options which start at $15 per month.
8. Lightworks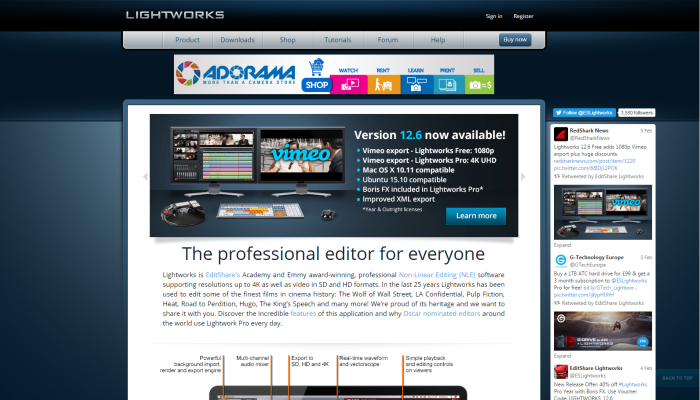 Lightworks is perhaps one of the best video editing tools out there, having been used in a long list of Hollywood movies Braveheart, Good Will Hunting, Goodfellas, Jerry Maguire, and Pride & Prejudice. A free seven-day renewable license is available that you can activate immediately after installation which offers you full editing power and the ability to export 720p and 1080p videos to YouTube and Vimeo, respectively. The Lightworks Pro version, meanwhile, which starts at €24.99 per month, offers many other features including stereoscopic output, timeline rendering, and the ability to export 4K UHD videos to both YouTube and Vimeo.
9. AdParlor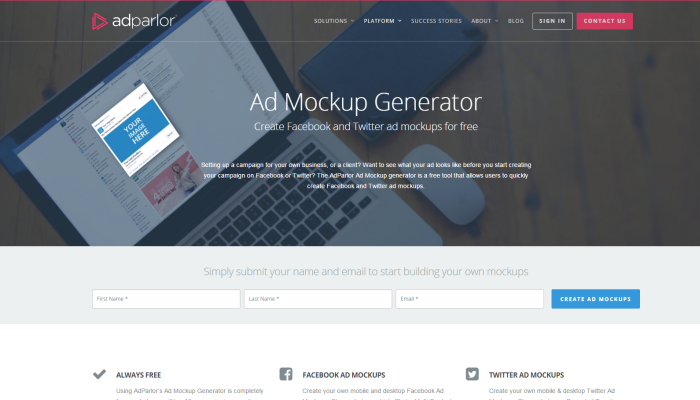 With AdParlor's Ad Mockup Generator, you can generate Facebook and Twitter ad mockups so you can see what they will look like before you start your social media campaigns. It's completely free to use, and you don't even have to log in to start building your mockups.
10. Hootsuite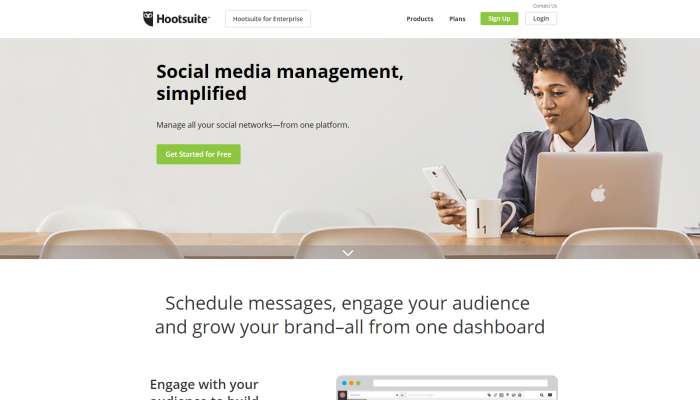 Like CoSchedule, Hootsuite is another favorite among pros as it lets users manage all their social networks (Facebook, FourSquare, Google+, Instagram, LinkedIn, Twitter, and YouTube), schedule posts, and engage their audience from one place. Moreover, you can monitor and engage in every conversation across your social networks, track follower growth and how your content resonates with your audience. Paid options, which start at €7.99 per month, allow up to 100 social media profiles, advanced message scheduling, customizable reports, 1-10 Team Members and unlimited suggested content.
See Also: 10 Free Online Resource Tools for Your Business
Do you use any of these free tools in your social media campaigns? Perhaps you have a few other tools you use that you'd like to suggest? Share your thoughts with us in the comments section below!