Collaborating with other people for work can be very difficult! Using the right tools can make things a lot easier! Use these tools to save some time!
Humans are social creatures, and we almost always work together to get things done. Yet, collaboration at work, especially on tech-related projects, can be incredibly difficult to organise ― unless you have the right tools. Through the magic of the internet, the following tools are designed to bring teams together and simplify communication and coordination.
1. Basecamp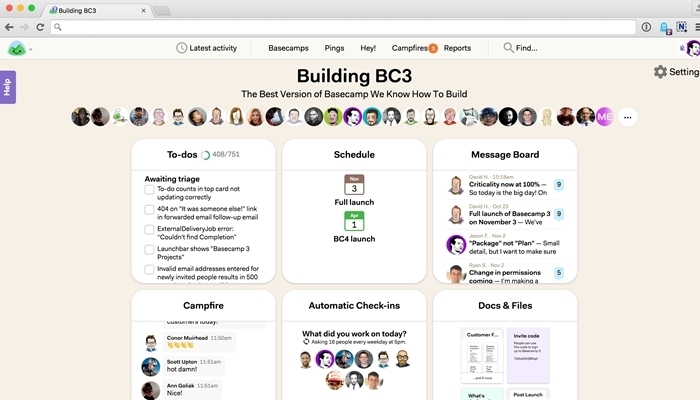 Though it has been around for more than a decade, Basecamp remains one of the most useful project management systems on the web. With a suite of tools to help co-workers share nearly every aspect of a project, from the to-do list to individual documents, Basecamp is sleek and sensible. You can access it online through any device or download iOS or Android apps, and there is a 60-day free trial for you to get a taste.
2. Google Keep
Everyone with a Gmail account is familiar with the concept of Google Drive, the cloud-based file storage and synchronisation service. But, few are aware that Google offers another collaboration tool, Google Keep, which helps users save and share small lists and ideas on digital sticky notes. The service is absurdly simple and completely free on the web or mobile devices, so there is no reason not to make use of it.
3. Cisco Spark
Considering the existing strength and influence of Cisco in the world of communications, you might wonder what Cisco Spark is and how it could improve upon their existing collaborative products. By combining online meeting capabilities through Cisco WebEx and new, improved collaboration features, Cisco Spark can house and share every aspect of a project, from brainstorming emails and instant messages to team calendars and completed concepts.
4. Trello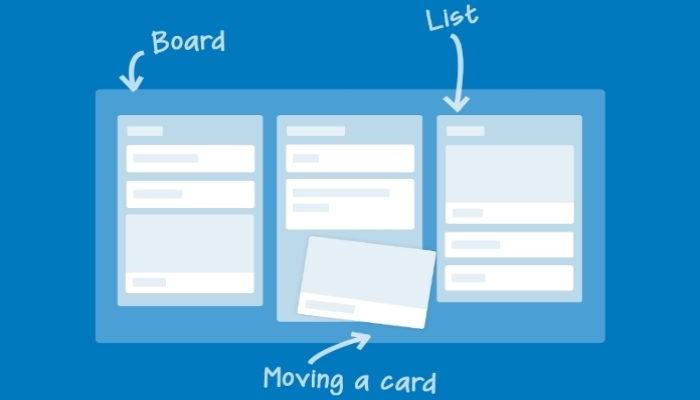 Trello is perhaps the trendiest project management tool on the market, and it's easy to see why. The app's interface is eye-catching, consisting of organised "cards" used to categorise information for the team's use. You can upload text, photos, drawings, and more, and you can set reminders for due dates to keep everyone on task. The basic functions are free, but to get the most out of Trello as a collaboration tool shared amongst team members, you must upgrade to a business subscription.
5. MindMeister
Mind-mapping is a smart way to organise your thoughts, and using MindMeister, your entire team can mind-map together to collaborate with the best ideas possible. It also includes a number of other features, like revision marking, a voting system, and integrated chat. MindMeister is best used on computers rather than mobile devices, and there are three tiers of features with different pricing.
6. IdeaFlip
Like MindMeister, IdeaFlip is a collaborative tool that focuses on idea generation and refinement rather than project management. The tool promises to increase your team's creativity and fun while improving ideas through natural collaboration. IdeaFlip is available on desktop and tablet computers, and you can try it for free for two weeks before committing to a paid plan.
7. InVision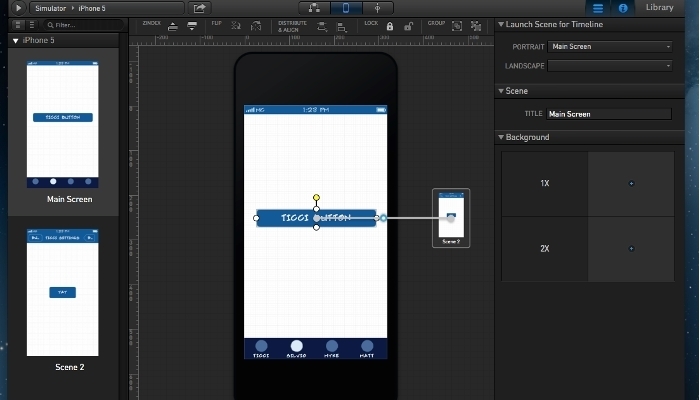 If you are particularly plagued by the need to facilitate design collaboration, InVision is your saving grace. Specifically built with designers in mind, the web and mobile app can transform simple sketches into complete prototypes, but more importantly, it allows clients to review changes and provide real-time feedback. Additionally, designers can create to-do lists that allow clients to understand upcoming work. You can start a single project for free, but additional features come with a subscription fee.
8. Mural
Like envision, Mural is made for projects that are more media-rich than others. Files, links, AOD documents can be dragged and dropped onto drawing boards that function like digital murals (hence the name), not unlike Pinterest. However, unlike Pinterest, Mural is intended to help develop ideas and concepts. You can invite anyone to view and edit your Mural with an email invite, and you can start a month-long free trial today.
9. Marqueed
The barest-bones of collaborative tools, Marqueed is an app designed to facilitate discussion. To use the app, you can drag and drop an image or images onto a board, and you and others can mark them up with a red pen feature and comments. It's simple, practical, and free.
10. Red Pen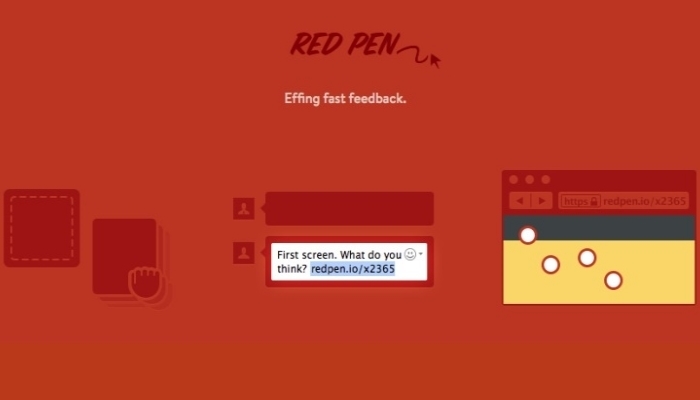 Speaking of red pens, Red Pen is a feedback tool perfect for collaborating with freelancers. Contract workers and their clients can review designs for projects in real time and provide constructive criticism through many updates. Even better, the service saves old versions, so you can always return to previous iterations if the project took an odd turn. Their pricing is based on the number of projects you expect to work on, and you can always upgrade later.
Have you used any of these tools for collaboration? Which was your favourite?