Video interviews have become quite common these days. Instead of having job candidates coming to the office for their first official meeting, or ringing them up, six out of ten employers prefer inviting them to participate in a virtual interview. For them, the benefits are many. A Skype interview costs less and is quicker than the traditional face-to-face interview. It also allows them access to a wider pool of jobseekers located in different parts of the world.

From the jobseeker's perspective, video interviewing is also beneficial. It saves them time and money as there is no travel involved. However, most jobseekers don't see it that way. The majority of people are scared of video interviews because it is something new, and they aren't very used to it. But, the more you learn about it, the better you will become at it.
See Also: Skype Interview Tips
If you have a video interview coming up, here is some advice on what you need to do:
1. Prepare the Scene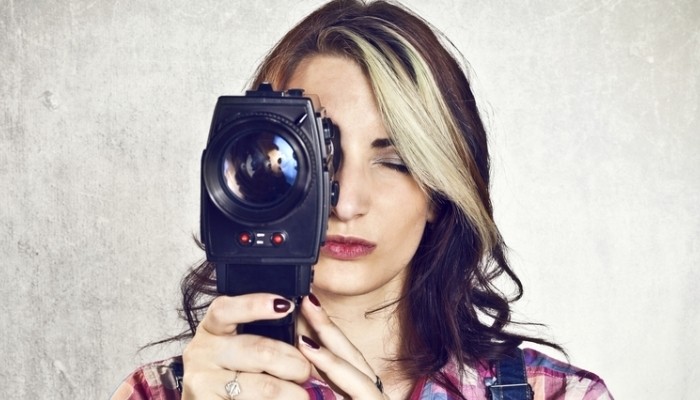 Everything becomes easier with a little preparation. 'Setting the scene' is far more important than most people realise because that's where the real magic happens. First, you have to find a good quiet spot to set up your equipment – your laptop, microphone and camera (if they are not built into your laptop). Make sure that there is nothing obtrusive showing in the background and that employers will only be able to see a white or neutral color background that will help them only focus on you. Then fill the room with warm, natural lighting as this creates a welcoming and friendly environment. Lastly, don't forget to test you mic and the quality of your camera. You don't want interviewers to experience sound interruptions and receive a blurry image of you.
2. Give a Good Introduction
Just like a typical interview, the first five seconds can determine whether you stand a good chance of getting the job. Interviewers can tell if you are worth their time from the first impression you give them. So, it is imperative that in the first few seconds you give an excellent introduction. Once you join the video conversation, introduce yourself and let them know that you are happy to meet them – even if it is virtually. Smile, convey a positive attitude and help break the ice between you and the recruiter(s).
3. Play the Part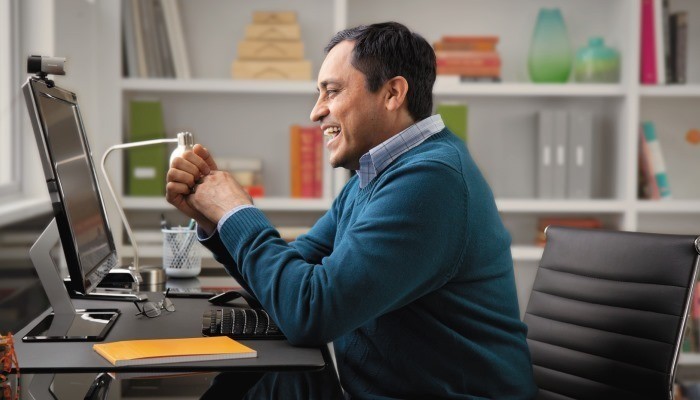 During the video interview, it will be just you and the camera. So think of yourself as an actor and play your role. While this doesn't mean that you will need to fake it, you will have to force yourself to be more aware of your body language. This includes paying close attention to how you use your hands and how you use your voice – including your tone and volume. In a video interview, this becomes even more important than normal as they are the only way you can communicate your interest in a job. It is not particularly complicated, just use your hands more, and lean a bit forward whenever you talk to appear more engaged to the discussion.
4. Dress for the Occasion
Interviewers may not be able to see that you are wearing your slippers when talking to them on Skype, but it's still good practice to dress up for the event. Putting on your suit will not only make you look more professional but make you feel more professional as well. Research shows, the clothes you wear can make you feel better and give a major your confidence boost. It can also change the way other people receive what you say. This happens subconsciously, and will make them choose whether to listen to you or ignore you. Appearance goes a long way to job search success so make sure you look sharp.
See Also: How to Rock a Skype Interview
Video interviews aren't that different to face-to-face interviews, and you can easily impress employers if you know what you are doing. Follow these tips and amaze them with your unique video interviewing skills.  

Have you ever been in a video interview? How did it go? Let me know in the comments section below…