Job searching is tough, and it sometimes feels like a never-ending struggle. It's not that it's difficult in itself, though; it's that job searching always goes hand in hand with anxiety and stress. This is especially true when you've found yourself unemployed because you start to feel inadequate and worthless.
However, having the right attitude is also part of the game, so don't lose heart. Be confident and think about everything you've done so far in life, what those things have taught you, and how you can use the skills and experience gained to push yourself forward.
To help you out, we've put together a checklist with the five essential tools you'll need to succeed.
See Also: How to Manage Job Search Frustration
1. A Personal Website
Very few of us would even bother with building a personal website, but statistics say that we should; apparently, 56% of hiring managers say that they're more impressed by candidates who have personal websites than those who don't. This essentially means that, by building your personal website, you have a lot more chances to get invited in for a job interview.
2. A Social Media Professional Presence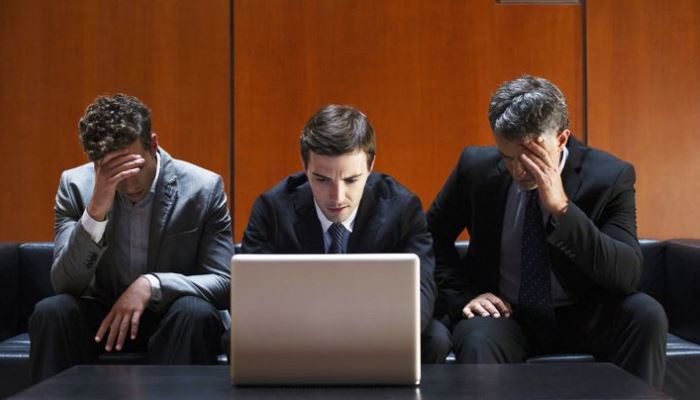 We tend to think that what we post on social media doesn't matter because only our friends really see what we get up to. But that's far from the truth. Research reports that over 50% of hiring managers look up candidates on social media. The reason why hiring managers go through all that trouble of looking you up on Facebook and LinkedIn is to make sure that you are what they're looking for and that you really do have the necessary qualifications.
So, it's very important that your social media profiles are up to date and that what you post and share is relevant to your field and that it is engaging.
3. An Email Signature
It seems so small and insignificant, but is it?
Companies have their employees have an email signature, especially when it comes to employees who are in contact with customers, and that's because they want customers to be reminded of who they're talking to when they receive an email. The employee simply serves as a reminder of the brand they represent. It's like an on-going marketing campaign.
As a job seeker, your email signature is the first contact a hiring manager has with your brand as it'll be one of the first things they see when you send them your resume.
4. A Target List
I'm sure that, as a job seeker, you have your eye set on a few companies you'd like to work for, and there's nothing wrong with that. As a matter of fact, having a target list can actually aid your job search as it makes it more specific and less broad.
So, come up with a list, and rather than wasting your entire day going through job boards, try to see what you can do to make contact with someone within these companies.
5. An Elevator Pitch
It might be that you never get the chance to be in an elevator when pitching yourself, but it's highly important that you come up with a concise manner to describe who you are as a professional.
The elevator pitch will certainly come in handy in networking events while it will help you out when you make that contact with someone on the inside, as discussed above.
See Also: How to Make The Most of Your Job Search [Infographic]
You might think that you need to equip yourself with apps upon apps, tutorials and mentoring schemes to get a job, but the truth is that all you need is to market yourself in such a way that highlights your abilities, skills and expertise.
Which do you think is the most important tool when it comes to job hunting? Share your opinions with us in the comments section below.