Searching for a job online can be overwhelming but knowing where to look and what tools to use can help the situation. These five tools are indispensible.
I think that we'd all agree that having to look for a job is never a walk in the park. It actually takes up a lot of your time and energy and it requires dedication. In order for a job search to be successful it should be structured and well-thought out because otherwise you'll result into looking at job boards day in day out without actually getting anywhere.
See Also: How to Make The Most of Your Job Search [Infographic]
In order for your job search to be fruitful you need to find the companies you are interested in and then find ways to get noticed by those companies. However, as competition is fierce getting noticed is not always easy, in fact getting noticed can be pretty damn hard, which is why you need to do your best to be successful in this endeavour. Luckily for all of us this digital era we all live in provides us with abundant ways to do just that, the key, however, is to find online job search tools that are respected by recruiters and hiring managers. And so, in order to help you out, we've put together a list with online job search tools that you really can't afford to overlook because they'll help you with all stages of your job search. Take a look at the comprehensive list of online job search tools below and let us know if you are using any of them and if they've helped you in your job search.
1. LinkedIn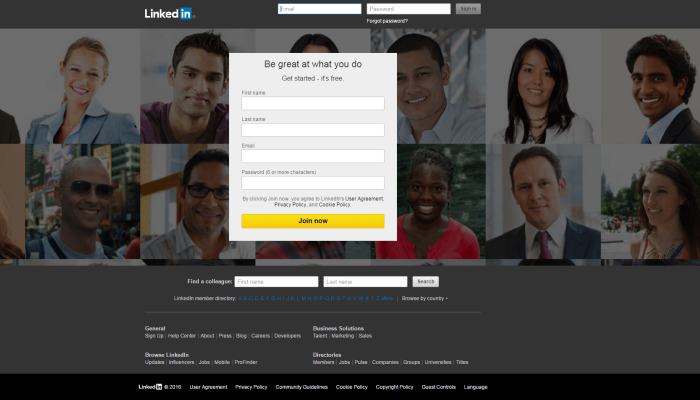 The king of all online job search tools is LinkedIn, which is why we couldn't afford to leave it out. As you probably know Linkedin can do much more than simply help you spy on your old classmates and see what they're up to. Linkedin can also be used to help recruiters and hiring managers to get to know you.
A complete Linkedin profile can help tell your next boss everything you'd like to tell them in person. Include any achievements you are proud of, your skills and qualifications and fill in job descriptions for every position you have ever held because this will help hiring managers understand a bit more about who you are.
2. Indeed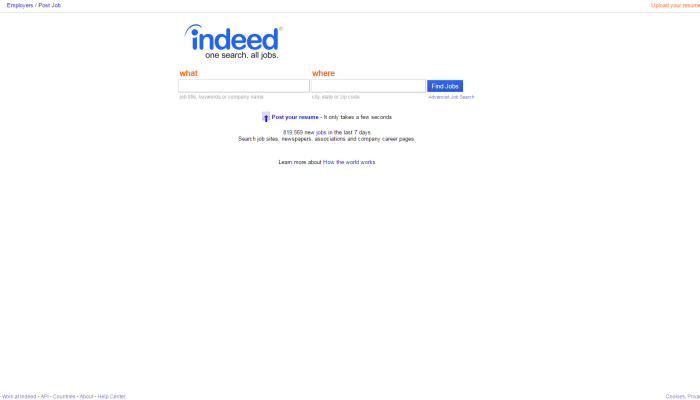 Indeed is the number one job search website in the world. With 180 million unique visitors every day, Indeed is a great destination if you want to see what positions are available in your industry. And not only can you search for positions yourself but you can also set up an account with email alerts to get notified whenever a position in your industry opens up. This can really help you stay on top of your game as well as make you a time-management master.
What's great about Indeed though is that you can actually read real stories of people who found a job thanks to Indeed so visit the website to get inspired.
3. PocketResume
PocketResume is a great app for all job seekers far and wide. What's great about it is that it allows you to have your resume at the tips of your fingers constantly. It uses world class PDF processing which makes every other app seem meek in comparison. And not only that but PocketResume can help you create a resume that's easy to share and edit as well as look professional.  
4. Job Interview Questions Prep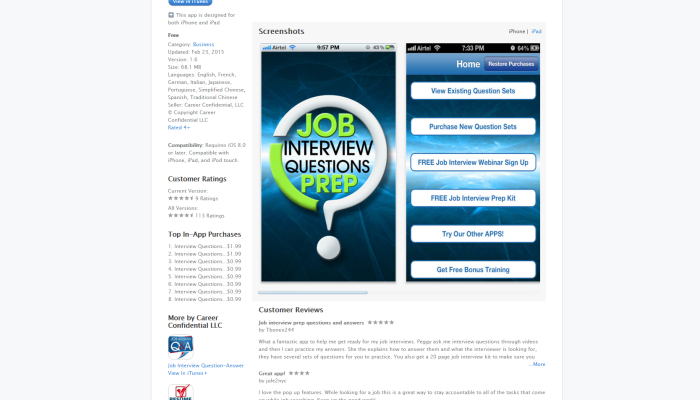 Who would have thought that such a tool existed! Job Interview Questions Prep can help you get ready for any interview with its unique system of getting you ready for the toughest interview questions.
The app uses videos to teach job seekers what hiring managers expect them to be like during the interview so make sure that you take the time to prep yourself with this app before any job interview.
5. Glassdoor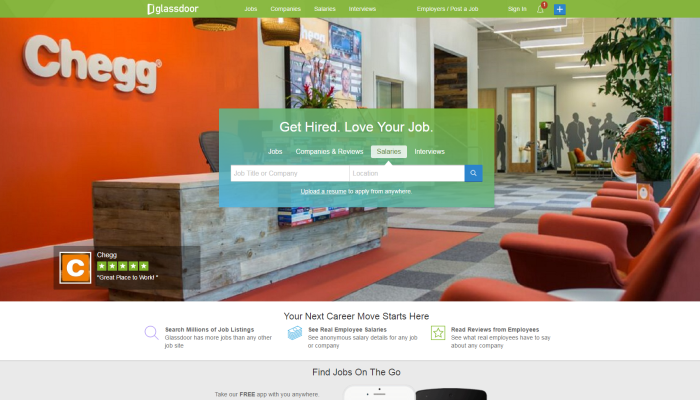 Glassdoor is a truly unique job search tool because it can help you get information for the company you're applying to. With company reviews and salary reports, Glassdoor can help you prepare for the interview while it can also help you decide whether to accept or reject a job offer. The site uses reviews from those that know the companies best –the employees- to gather its info and it's bound to help set you on the right track during your job search.
While there are no tools to help eliminate your stress, these job search tools can help decrease your stress and they actually help you be on your way towards career success.