Creating a lasting impression is no doubt your goal in a video interview – if you want to stand out from the crowd. Find out how to do just that here.
A 2012 survey conducted by OfficeTeam, a leading staffing service, found that 63% of HR managers use video technology to carry out job interviews. This means that six out of ten employers are more likely to incorporate Skype interviews in their recruitment process and candidates should be prepared for at least one video interview in the career.
While video interviews often take place where the candidate and employer are in remote locations, it seems that this video interviewing trend is becoming more and more popular amongst recruiters. And that makes perfect sense, considering the fact that video interviews are cheaper and less time-consuming than a typical interview.
As a job seeker, of course, you have no choice but to go along with it. Besides, if you're not too keen on a video interview, you might want to consider looking for a job at another, and more traditional, company. The truth is, however, you simply can't refuse a video interview, otherwise you risk missing out on a potentially career-changing opportunity.
Here's what you need to do to nail a video interview.
See Also: 4 Ways to Ace a Video Interview
1. Prepare a Two-Minute Pitch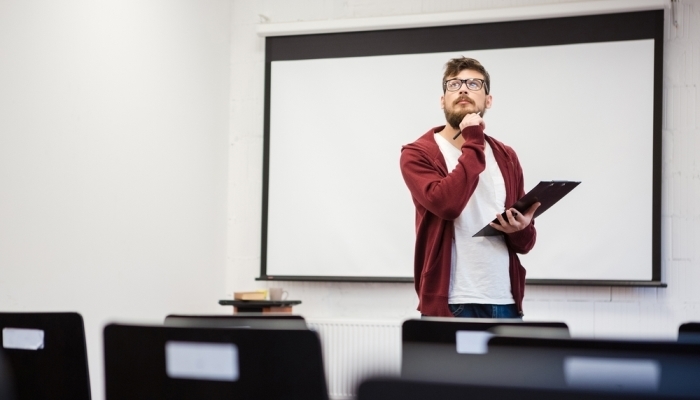 In a video interview, the questions you'll likely be asked are the ones you'll be typically asked in a 'normal' interview. Meaning, the first question will usually be something along the lines of 'tell me about yourself'. If you don't want to get caught off guard, prepare a two-minute speech – preferably less – where you talk about yourself. This should be similar to your elevator pitch and it should serve as a brief explanation as to you who are, what you do, and why you want the job. Not only will you be able to provide a lot of valuable information to interviewers, but you'll also be able to relax a little as you start talking about yourself.
2. Take Your Time to Relax
Most people get really nervous when they realise they'll be facing their potential employers through a webcam. In fact, it something that many understandably dread doing. However, it's not really that bad. Try not stress too much about the whole situation and just be yourself; make yourself as comfortable as possible and make sure you've prepared a nice, quiet area in your house for the interview – that, really, should do the trick.
3. Smile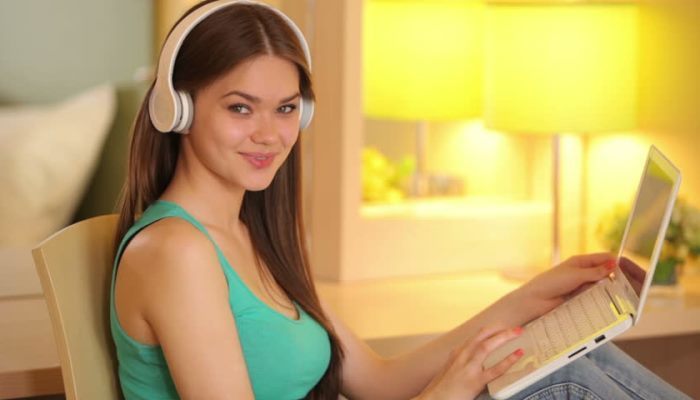 When it comes to video interviewing, it's more difficult for employers to assess your body language, what you are feeling, and what you are thinking. If you are smart, though, you'll know how to make employers trust you, even if you are geographically miles apart. The key here is to smile often and to retain good eye contact – just like you would normally do in a face-to-face interview. This will allow you to show your interviewers that you're a pleasant person to work with, you're excited about the job, and that you have self-confidence. Be careful not to go overboard with a constant, psychotic smile, though; your goal is to impress them, not scare them away.
4. Ask Good Questions
One of the downsides to video interviewing is that it might be more difficult to keep the conversation going. When you realise that interviewers have no other questions to ask you, you might want to start asking them your own carefully prepared questions – and make sure you ask all the right things.
5. Listen Carefully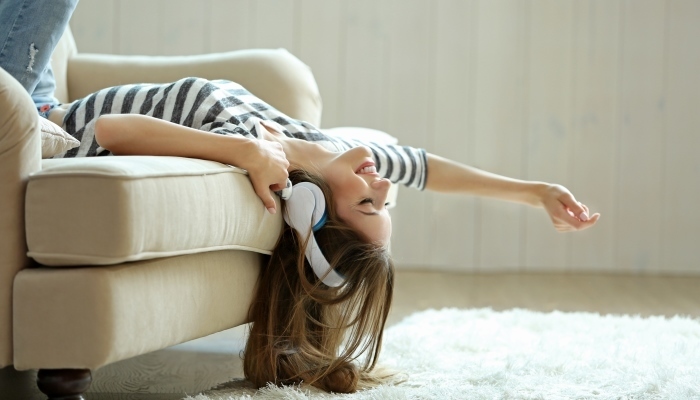 Whatever you do, try not to interrupt your interviewers. In can be difficult determining when they've finished talking as there can be connection delays, which is exactly what you need to slow things down a little. Being nervous will make you talk faster, so take a deep breath and try to talk slower and clearer.  If employers can't understand a single word you're saying, they won't hear what they need to hear and you just won't get the job.
See Also: How to Avoid Bombing Your Skype Interview
With some practice, you will find that video interviews aren't so intimidating after all. Perhaps you are just afraid of taking that step because it leads you to unfamiliar territory. But looking at the stats, the video interview has come to stay and, sooner or later, you'll have to learn how to become its friend.
Have you ever had a video interview? How would you describe the whole experience? Let me know in the comments section below!