When Cher sang the line "Words are like weapons that wound sometimes" in her chart-topping single "If I Could Turn Back Time" back in 1989, she was probably thinking about the words "You're fired!"
See Also: Legal Issues to Consider When Firing Employees
Those two little words can cut deeper than knives and pull the rug from under someone's feet, but somebody's got to say them. And, unfortunately, that responsibility usually falls onto HR managers.
No self-respecting person takes pleasure in giving employees the boot but it's often a necessity and, no matter how frequently you use those two words in your line of work, you'll find that it hardly gets easier. It can seem like a hazardous walk through a legal minefield, and if you don't proceed with utmost caution, you're highly likely to find yourself in a long and expensive wrongful termination battle.
Here are six questions you should ask yourself before making the decision of issuing an employee with a pink slip.
1. Am I Abiding by Company Policy?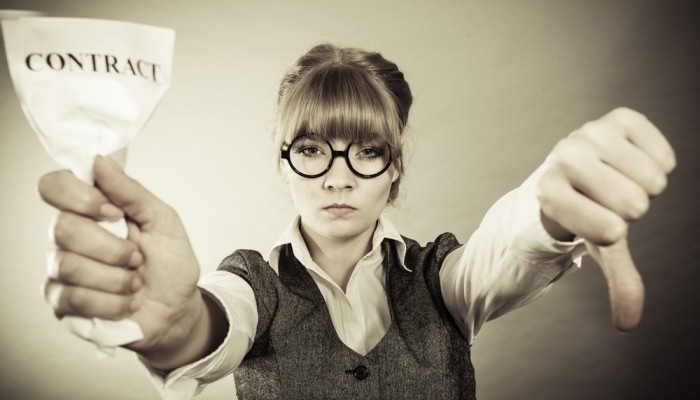 Most companies have a separation of employment policy in which specifies all the various steps that need to be taken before issuing that pink slip. These procedures need to be meticulously followed, and may include running your decision by senior management and how to settle on a date of termination. Failure to follow company policy could result in bigger problems, not just for you as an HR manager but also for the company itself.
Moreover, they might be other steps you need to take before even considering terminating an employee's employment with the company. For example, you might not be able to fire someone who did not meet their quotas for the week. In this case, company policy might require that the individual is provided with a warning, and might only allow their dismissal after consistent evidence has been provided on their poor performance and they have failed to make any improvements despite a number of warnings.
2. Am I Being Fair?
You might be happy to fire an employee you don't particularly like, but you need to make sure that your decision to fire them is consistent with past and future behavior and practices. In other words, if you fire someone for arriving three minutes late to work (assuming your company has such a policy in place), then you need to fire everybody else who is three minutes late to the office. You can't simply turn a blind eye on someone who you like but make everyone else suffer the consequences.
3. Where and When Should I Fire Them?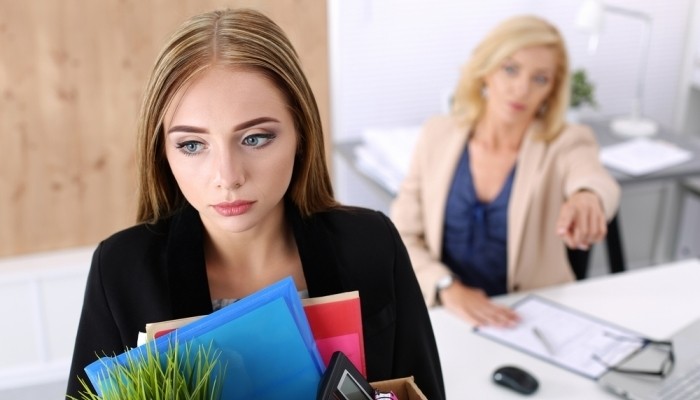 Wherever you choose to fire them, make sure that it's done privately and discreetly, and not publicly for everyone to watch. This could lead to a lawsuit, and you could become an overnight YouTube sensation for all the wrong reasons. Find a quiet area in the office such as a conference room, and if you're concerned for your personal safety, ask a fellow manager to be present during the employee's termination to mediate any possible verbal or physical attacks. And whatever you do, make you sure do it in person and not over the phone!
There really is no right day or time to fire someone, but you should definitely avoid doing it around the holidays, especially considering how suicide rates are believed to spike around that time. Some say you should do it on a Friday and never on a Monday (to reduce the risk of having the terminated employee angrily and violently storm into the office the following day), and others believe that it should be done at the start as opposed to the end of the workday (so that they don't have to put in a full day's work just to get fired).
4. Am I Following State and Federal Employment Law?
If you're firing someone on grounds of race, ethnicity, gender, sexual orientation, religion, age, nationality, disability, or veteran status, there's no denying you're breaking federal law and you run the risk of getting sued. The same applies to firing someone on medical leave, someone who recently revealed their pregnancy, or someone who made claims of harassment or discrimination against a superior.
To be absolutely sure you don't violate any state or federal laws, consulting with an employment attorney might be a good idea. You could even research applicable employment laws yourself by visiting the Department of Labor's web page on termination laws and regulations as well as read up on your relevant state's labor laws.
5. Should I Break the News to Other Employees?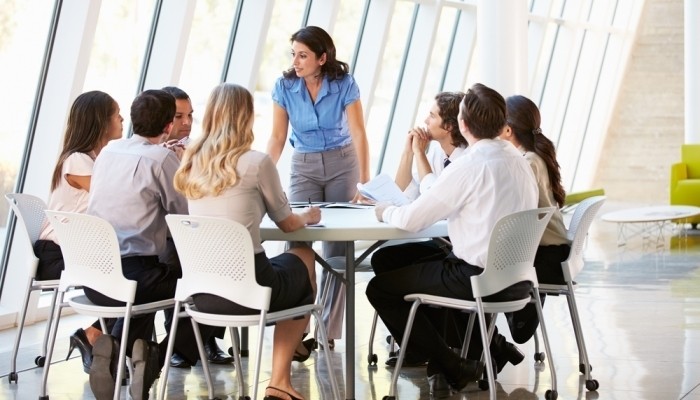 If you're faced with having to let someone on your team go, you might think that informing the rest of the team about your decision isn't necessary. However, it's especially important to keep them in the loop. You don't have to explain why they were fired, but letting your other employees know that the individual is no longer with the company can alleviate any negative consequences such as dampened morale (for fear of being next on the chopping board) and lowered productivity, and it can even help stop the rumor mill.
Call your team into a meeting, and answer any questions that they might have. Be sure, however, not to go into great detail about the circumstances as you could open yourself up to legal complications. Meanwhile, you could use this meeting as a diversion so that the individual can pack their belongings and leave without being questioned and pitied by his former workmates.
6. What Should I Do If a Potential Future Employer of the Terminated Employee Calls Me for a Reference Check?
Before we go any further, if you know you won't be able to provide an employee with a positive reference, make sure you tell them so upon their termination. Doing so can help avoid any unwelcome and awkward situations down the road with potential future employers of theirs.
You should keep your comments brief and factual so as to avoid any possible lawsuits filed by your former employee. The only information you should provide a potential employer with is the position the individual held with your company, their length of employment, and salary information. If you choose to provide any further information, make sure it doesn't come back to haunt you.
See Also: 7 Most Ridiculous Reasons People Were Fired
What other questions do you think you should ask when firing an employee? Tell us in the comments section below, and don't forget to share your stories and past experiences with us about how you dealt with firing someone.