Accounting, marketing, manufacturing, economics, statistics, business strategy, leadership, finance, financial reporting, investment, management and business structure, and entrepreneurship. What do they have in common? You'll study them all at business school, be it Harvard, Stanford, Oxford, or McGill.
The Master of Business Administration (MBA) represents the largest faction of master's degrees conferred each year in the United States, according to the Department of Education. Business degrees have experienced remarkable growth over the years, including an increase of 41% (associate degrees) and 60% (master's) between 2002 and 2012. In Canada, the largest group of adults between 25-64 with a college or university degree studied business or one of its related fields.
With popularity like that, you know you're going to meet a varied collection of people while at business school. Some you'll gravitate towards, and others you'll hide from in the Student Lounge. Here's 9 to keep an eye out for. 
See Also: Best Business Schools 2016 Forecast
1. The Bottom Line Bunch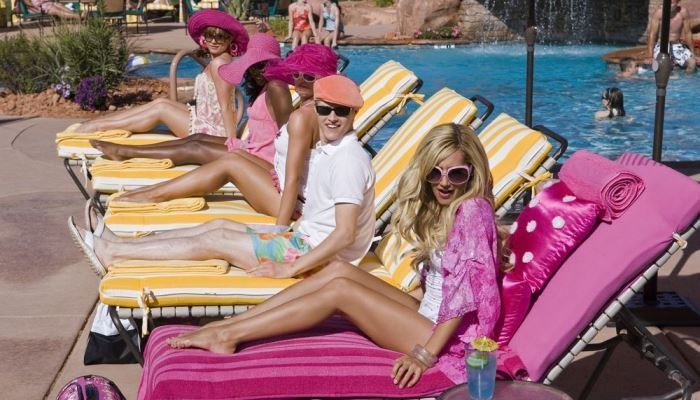 Show them the money! They love talking, studying, and working with dollars and cents (they were always the banker in Monopoly). Simon Bouchard, an Investment Management graduate from McGill Business School in 2013, describes them as eager and confident. "They absolutely hate the marketing classes, seeing them as a waste of time," he said. "They dream of working for a hedge fund or private equity." This bunch often gets off to a blazing hot start, corrects the rest of the class, takes charge in group work, and isn't afraid to hurt anyone's feelings about it either. It's all about the marks at stake, which they see as their ticket to fame and fortune.
2. The Bleeding Heart Sustainability Champion
They promote sustainability and social responsibility above all else, with very little concern for the financial side of things. For them, it's the triple bottom line that matters: people, planet, and profit, in that order. Talha Zubair, another HBA graduate from Ivey in 2014, describes them as "fresh off a flight from Haiti, beginning to organize a case competition in support of the WWF, and already planning their summer trip to India for an internship at a micro-finance bank." Politically active and very smart, they often out debate the bottom line bunch (their nemesis) on any topic not finance-related, and typically end up at an NGO or in consultancy.
3. The CPG Crowd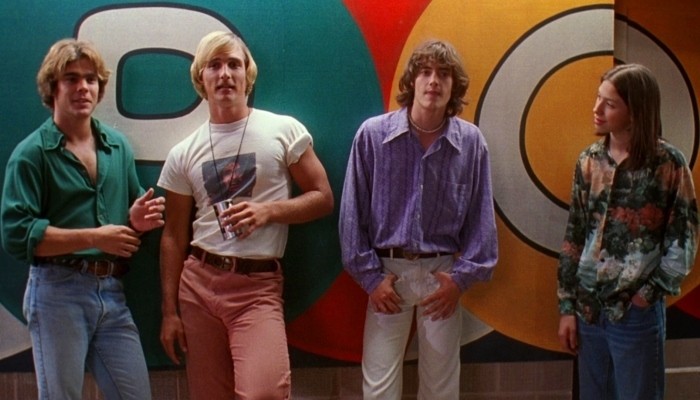 Humble, outgoing, and happy to be there, the Consumer Packaged Goods crowd isn't certain what they want to do at business school, but eventually find their footing and become vocal and able students. They love to network, have a heavy social media presence, and enjoy working with familiar products and brands. "Very bright people with good perspective on work and life, and they can always talk to you about something other than business, which some other groups struggle with," said Ryan DeCaire, a 2014 HBA grad from the Ivey Business School in London, Ontario. Social media and brand management are their specialties.
4. The Behind-the-Scenes Bean Counter
Stereotypical but personable, the bean counters worry about the extra accounting classes and exams they'll have to pass along the way, but forge close ties with each other in that misery, and tend to stick together when they graduate. They aren't - and don't want to be - the face of a company, but do provide the hard data and number crunching that every business needs. They often pop up as the secret weapon/silent partner in startup success stories, standing just behind and to the side of the charismatic CEO at a press conference to announce their acquisition by Google.
5. The Anti-Establishment Entrepreneur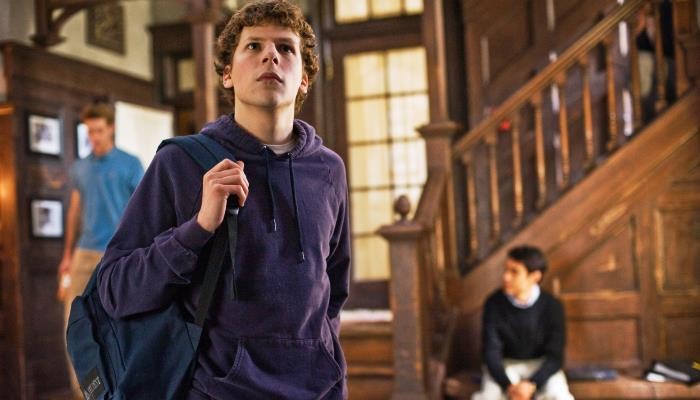 "They're not usually up for the normal day-to-day of business school, only biding their time while they put together the world's next big startup," said DeCaire. Entrepreneurial at heart, they see themselves as the next Mark Zuckerberg or Elizabeth Holmes and don't think business school can teach them anything...but they need to do something while they prepare for launch, and a business degree looks good on a resume (and keeps mom and dad happy, too). Even so, they're quick to list off a dozen self-made millionaires without any formal business credentials to anyone that will listen.
6. The Jockular Scholar
Disciplined and methodical, the athletes may not have the highest grades, but make up for that with the work ethic and perseverance learned from countless practices in the rain and late-night sessions at the gym. Admired for their accomplishments outside of the classroom, they often do very well at recruitment time because of their outgoing personality and team-first attitude, according to Bouchard.
7. The Silver Spoon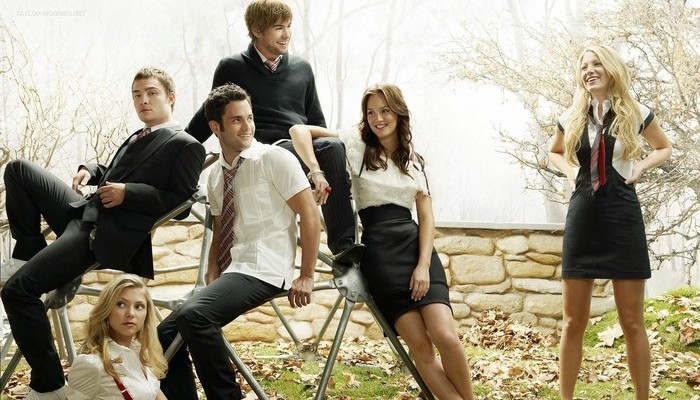 Polished and articulate, they grew up in a family of means and are experts at small talk and networking before the age of five, a skill honed at countless dinner parties and corporate functions with their wealthy and successful parents. They speak in convincing tones on virtually any topic and exude confidence in virtually any setting. Fun, charming, and striving to be the most interesting person in the room (the Dos Equis guy has nothing on them), they seem to have it all together. But looks can be deceiving. "They constantly struggle with living in their mom or dad's shadow," said DeCaire.
8. The Outgoing Networker
They're friends with everyone, loved by their classmates and professors because of their outgoing and gregarious personality. But don't let that fool you. The networkers are often in the top third of the class, with a thorough grasp of global strategy and finance. They know they want to be in business, work hard, play hard, and adore the togetherness of the program. Expect to see them as a consultant and every client's best friend down the road.
9. The Caffeinated Day Trader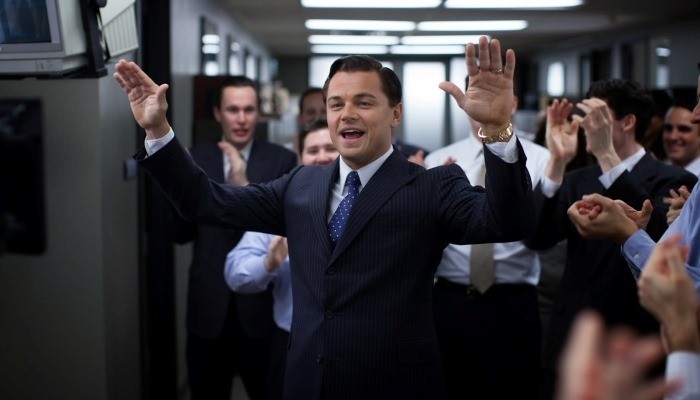 Remember Leonardo Dicaprio's character in The Wolf of Wall Street? Or Charlie Sheen in Wall Street? This group looks up to them as living gods. The caffeinated day traders are wired: up all night, each night, existing on a diet of triple espresso and Jolt Cola. They use what they're learning in their classes to try and game the system, buying and selling stocks, options, and currencies with a quick turnaround, hoping to make a small fortune overnight (don't let the term "day" trader fool you...these people are night owls). Does it work? Rarely, if ever. But it's not from lack of trying.
There will be others, too. The Silent Killers - painfully shy and quiet during class, but an assassin when it comes to independent or small group work. They know their stuff and have ideas so far outside the box that it's a dot on the horizon. Or the Lawyers-in-waiting. They're just killing time until they start law school. They have no actual interest in business at all. Of the Frat Boys and Sorority Sisters...pretty self-explanatory.
Business school attracts all sorts. It used to be a relatively niche group, but since taking over the number one spot from education training, it hasn't looked back. Its student population is a microcosm of society itself, with virtually every type of personality and character you can imagine...and a few that you can't even fathom, too.
See Also: Top Business Schools in the United States
Did we forget anyone? If you attended business school recently (or are currently), how many did you meet? Which group were you in? Leave your thoughts in the comments below.