Recruitment experts and career advisors tell us that practice is the key to a successful job interview and, ultimately, a lucrative job offer, but they can't exactly offer a money-back guarantee – and there's a reason for that.

You can practice all the usual answers in the world and devise ways to divert the conversation in the event of an emergency, but you can never be 100% ready for an interview. You could effectively answer how you made an individual contribution to the company, prove your value as a team player, and demonstrate your revenue-generating prowess, but no amount of practice will ever prepare you for a jaw-dropping dumb interview question.

And, chances are, your interviewer will try to throw you off track with one.

But you need to recover from the shock, fast; otherwise, you run the risk of failing miserably at landing your dream job. And before you know it, you're back customising your resume for another job. To avoid that happening, we've put together this fool-proof guide for answering the four dumbest interview questions to help you prepare that little bit more for the single most important part of your job search.
See Also: 7 Things You Never Want to Hear an Interviewer Say
1. Why Should We Hire You?
"What an excellent question, Deborah! Well, because I'm awesome. Also, I'm broke, so I really need the money to pay my bills, keep a roof over my head, and fund my pot-smoking habit!"

Sadly, this isn't the 70s, so you might not want to mention the fact that you enjoy a spliff here and there.

Job interviews are full of brainless questions disguised as intelligent ones, like "Why should we hire you?" and this one is a favorite among hiring managers. They ask this to determine what skills and knowledge you bring to the table and how the company will benefit from hiring you, but it also suggests that they're asking you to compare yourself with the other candidates applying for the same job. And that's silly because you've never met them and you, therefore, are unable to make any comparison between your skills and those of the other applicants.

A good answer would be: "What an excellent question, Deborah. I think that's what we're here to establish. Am I right the person for this job, and are you the right employer for me?"
2. What's Your Greatest Weakness?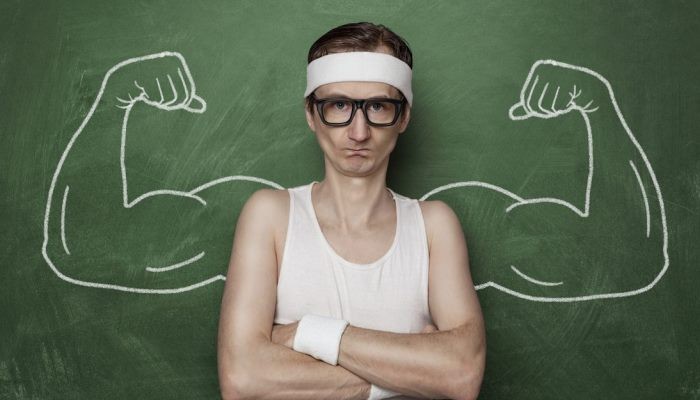 "I'm too honest," the candidate answers in an oft-repeated joke. "I don't think that's a weakness," says the interviewer to which the candidate replies: "Well, I don't give a sh*t what you think!"

While that may be a scenario many job seekers daydream about, it's probably not a good idea to go down that route when you're at the actual interview.

This question is dumb because, if you do have any weaknesses that you may be working on, they're none of your interviewer's business. Besides, they wouldn't share their own shortcomings with you, a complete stranger, so why should they expect you to? If you wanted to talk about your weakness, you'd be better going to a therapist.

You might be tempted to answer "I work too hard" or "I'm too much of a perfectionist", but at this point, they've become silly clichés. And whatever you do, don't reveal that your greatest weakness is having trouble to get up in the morning; honesty is the best policy, but in this case, it could very well make you appear irresponsible and a chronically late employee. Instead, offer a weakness that is fixable like "I get nervous speaking in front of large groups" and explain how you have been working on it to improve yourself. Or you could be creative and answer "chocolate"!
3. What's the Lowest Salary You Would Accept?
Not only is this question stupid, but it's also incredibly insulting. It suggests that your expertise and knowledge will not be valued by the company, not only in terms of salary but also esteem. And nobody wants to work in a soul-destroying job where they often go the extra mile and don't get acknowledged for it.

If you do get asked this question, a good answer might be: "Are you extending a job offer? If so, I'd be happy to negotiate"; if you were to directly and honestly answer this question, and if they intended to offer you a job, it's safe to say that they would offer you the minimum number you suggest. And that would be your own fault as you'll have practically negotiated your salary to the lowest offer possible all by yourself.
4. If You Were an Animal, What Kind Would You Be?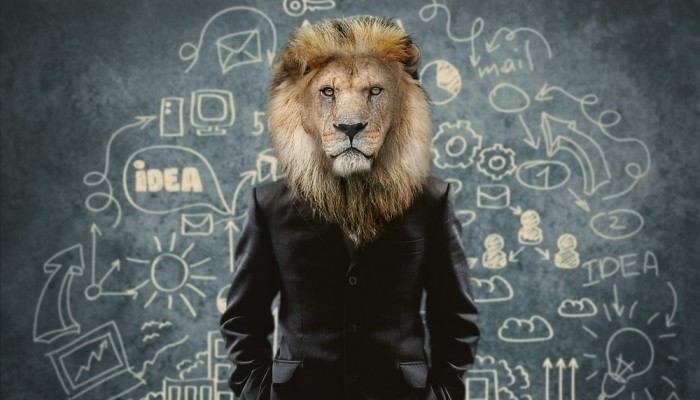 You were called in for a job interview, not a play date. And while asking you what kind of animal you would be might be a fun question and help you in the nerves department, it's simply silly.

"Oh, I'd be a naked mole rat" might make you chuckle, but it's not what the interviewer's looking for. Ironically, they might not appreciate your answer.

If you ever do get asked what kind of animal you would be in an interview setting, a good answer would be a wolf, a lion, or any other predator, and explain that you're a go-getter and a team player. You could even be a monkey and, therefore, a quick learner or a dog and, therefore, loyal.
See Also: 10 Questions You Should Never Ask in an Interview
Have you ever been asked any of these questions in a job interview? How did you answer them, and what was the outcome? Tell us in the comments section below, and don't forget to share this article with family and friends currently on the job hunt!