Every job seeker knows from firsthand experience that interviews are hardly ever easy. Not only are you expected to answer every single question the interviewer fires your way as flawlessly as humanly possible, but you're also expected to remain calm throughout the entire process while trying to follow every single body language tip and every piece of advice on interview etiquette that you've read up on.

It's a truly nerve-wracking experience, but it becomes even more nail-bitingly terrifying when they start asking you all the hard questions that you honestly have no idea how to answer. And chances are that failing to answer these issues has only extended your job search. But there's really need no panic because we've put together this little guide that will prove valuable to you and help you bag that dream job of yours.
1. What's the Biggest Risk You've Ever Taken?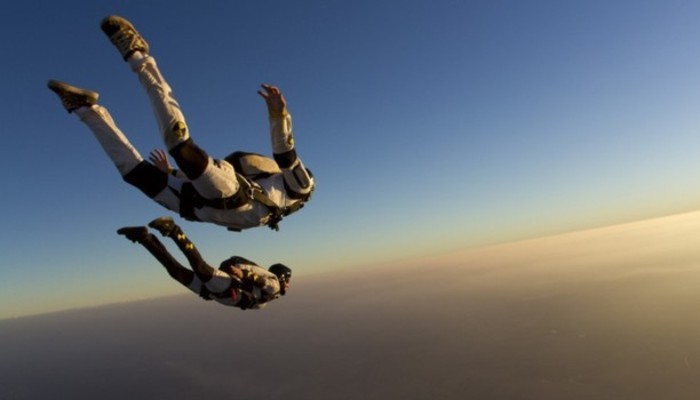 While skydiving and bungee jumping sure sound a little risky, that's not what your interviewer meant by the word "risk." Sure, your parachute almost did't open and your whole life flashed before your very eyes (which, obviously, made you "cherish each moment as if it were your last"), but the people sitting opposite you in the interview room actually want to know about the risks you've taken in your career.

The willingness to face potential disaster makes you look unbelievably good (in fact, studies show that people who take risks are more likely to succeed), and providing an example of a time where you stepped outside of your comfort zone and made a calculated risk is the kind of thing interviewers want to hear.
2. Why Should I Hire You?
"Well, because I'm jobless and broke, of course." We've all wished we could give this as an answer to what is clearly one of the dumbest interview questions (ever!) but, hopefully, it's one we've all kept to ourselves.

Strangely enough, this is one of the most common questions in a job interview and it is also the one that candidates fail to prepare for the most. You need to be prepared to talk about your skills, expertise, qualifications, and generally what sets you apart from the rest of the competition – which, to be fair, is incredibly silly because, in a way, the interviewers are asking you to compare yourself to people you've never even met.

If all else fails, you could summarize your answer to: "I think that's what we're here to establish. Am I the right person for this job and are you the right employer for me?"
3. Tell Me about Yourself
The hiring manager doesn't need to know the names of your 17 cats or the fact that you enjoy long walks on the beach – this is not your online dating profile!

This question shouldn't invite an hour-long documentary on your life story, but rather a two to three-minute snapshot of who you are, what you bring to the table, and why you're the best candidate for the position. You should cover four topics in your answer: your early years, your education, your work history and, especially, your recent career experience. Talk about something that you've done to prepare yourself to be the best candidate for the job and use an example or two to back your claims up. And remember: don't just meander through your entire resume when answering this question.
4. What Would the Person Who Likes You Least in the World Have to Say About You?
Well, obviously, they hate you. That's kind of the point of being someone's least favorite person in the world, right? Right. However, your interviewer doesn't expect you to go into detail about why that person hates your guts; they're searching for any negative traits you might have. And nobody's perfect so you can stop pretending that you don't have any negative traits.

Of course, you're not expected to badmouth yourself, either.

Think of something about you that could initially be viewed as a negative and then turn it into a positive. For example, you could talk about your very close attention to detail: "They might complain about how it takes me a little bit longer to complete tasks. But, taking that little bit more time allows me to ensure that there aren't any errors in my work and that every project isn't finished until every loose end has been tied up."
5. Why Is There a Gap in Your Work History?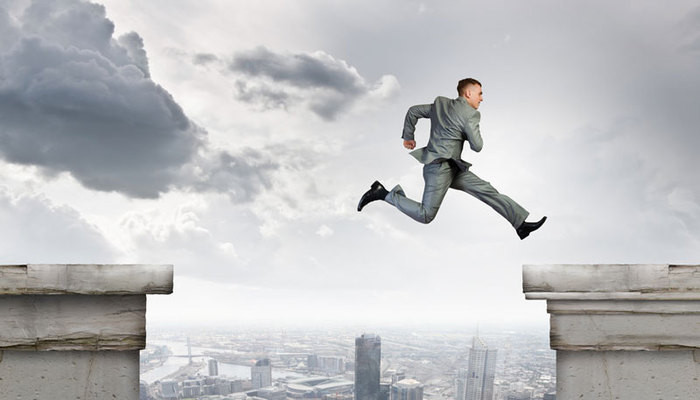 If you've ever found yourself unemployed at some point in your life, you'll know that finding another job is difficult to say the least. In fact, experts say that it takes about seven months for unemployed people to find gainful employment. It's sad, but it's true and, unfortunately, that might be the case with you.

Employers understand that people lose their jobs, and it's never easy finding a new one, but you'll need to show them that you've been spending your time productively during your period of unemployment. Perhaps you did some freelancing or volunteer work, or perhaps even you looked after an ill family member; make sure you mention all this if you don't want to come across as a lazy couch potato.
6. What Is Your Greatest Weakness?
For the love of all that is good, do not – I repeat: do not – provide "I'm too much of a perfectionist" as an answer. It's so overused, and it's so old. Chances are every recruiter and hiring manager out there has heard that answer, like, a gazillion times. Even if you are a perfectionist (which, let's be honest, isn't a weakness), do try to opt for something a little different – like the fact that you're somewhat impatient. Now that's the kind of thing your interviewer is looking for.

You could say something like: "I find it incredibly frustrating when others perform at a slower pace or to a lower standard than I expect of myself. As a result, I stop delegating to them and start doing everything myself." But don't forget to tell them what you're doing to work on your weakness: "I have since recognized that people have different work standards and different productivity levels, and I've made it a point to start communicating my expectations more to my team."
See Also: Top 5 Ways to Beat Interview Nerves
Have you ever been asked any of these questions in an interview? How did you answer them, and what happened? Tell us in the comments section below, and don't forget to share this article with family and friends who are currently on the job hunt!