Relationships with managers can be tricky at the best of times and downright toxic when things get really bad. But, you don't have to have a bad relationship with your manager just like you don't have to have a bad manager. Even if you have a terrible relationship with them and hate their guts, they can still be very good at their job.
See Also: How to Make Bad Bosses Appreciate You
But, if you are one of the people unlucky enough to have a manager who they have a bad relationship with who is also about as much use as a pet rock, then there is a light at the end of the tunnel (and no, I don't mean walk towards the light, the solution isn't that drastic).
You can ask for a better manager. Of course, I hear you say that sounds great, but how the h*** do I do it?
Well, do not fear, at CareerAddict we've got you covered: 
1. What's Wrong With Your Current Manager
First of all, you should examine your current situation to see whether or not you really need a new manager. A lot of people complain about their managers and bosses, for numerous reasons. What exactly is your boss doing that makes them so terrible? Are they actually bad at managing people? Do they exhibit any of these traits:
They have poor communication skills which make it impossible for them to effectively express their instructions to the team. Perhaps they are even offensive which can destroy team morale and self-esteem.
Do they use fear to try and motivate the team to complete projects? This kind of negative motivation is nearly always counter-productive. The only kind of motivation that truly works is positive motivation like offering rewards and constructive criticism.
Is he/she a micromanager who wants to control everything and leaves no room for creativity or free thinking? This is also counter-productive as people are only truly productive when they are allowed to be creative and use their own initiative. Employee motivation is slowly but surely sapped away if their ideas are continuously shot down.
If they have any of the traits mentioned above, then you have a seriously bad manager on your hands. But, do you need a new manager? Could you just improve the one you already have?
Well, yes you can, as long as they aren't inherently a bad manager; they could just be new to the role and need some guidance.
In this situation, you are training your manager in much the same way you would train a puppy. This method which is championed by Sara Sutton Fell, CEO of FlexJobs.com is certainly novel in its approach. Essentially, every time they make a positive attempt to lead, even if it is not very effective, it should be rewarded. For example, if they gave good advice or feedback without even realising then you should give them a treat by saying how much you appreciate them. What is probably the biggest advantage of this method is that it allows you to train your manager to behave the way you want them to.
2. What You Want in a New Manager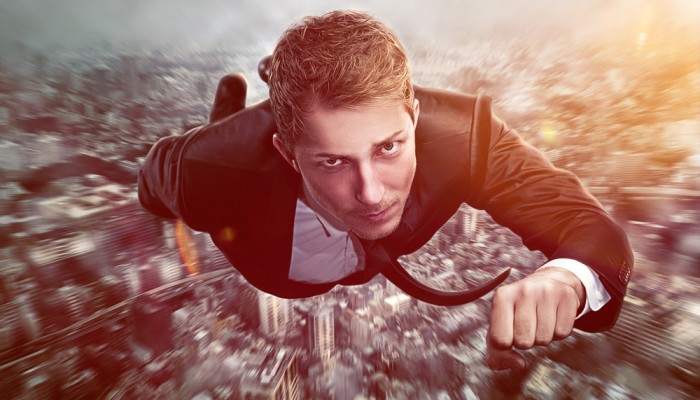 What do you want your new manager to be like? Unless they have some of the negative traits mentioned above, then the problem may actually be you wanting to have the perfect manager.
For example, it is hard to find a manager who is:
Creative
Structured
Intuitive
Knowledgeable
Committed
Humane
Versatile
Optimistic
Self-Motivated
Disciplined
A great communicator
Organized
And every other trait of managers under the sun.
As they say, the grass is always greener on the other side.
3. Approach The Topic Delicately
If you decide that, your manager is indeed utterly useless or even damaging to the company then getting rid of him/her will require a delicate touch.
Try having a private meeting in a relaxed atmosphere with another manager or a superior that you respect. Approach the topic of getting a new manager carefully as you don't want people to think that you're complaining. No matter what the situation, never bad mouth your manager, even if he is Satan himself. Negativity will never get you what you want and the other managers are more likely to close ranks in defense of their colleague.
It is a sad fact that the world is full of bad managers, and the vast majority of them get rewarded for their behaviour and not punished. Usually, they are promoted or transferred to different departments, but very rarely fired. In fact, a more useful and innovative method of getting rid of your manager could be to praise them so much that they get promoted or transferred. Granted you have done them a favour and it does have the possibility of backfiring if they end up just having more power over you, so you have to examine the risks and gains involved in this strategy.
4. Praise Your Favoured Manager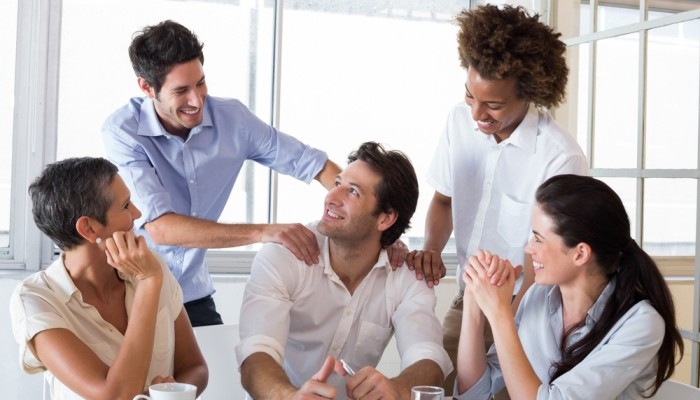 Another option is to praise the manager that you respect or another one that you want to work with. Say how much you like their management style and think that you could learn a lot by working with them. The key here is keeping everything positive. And after all, who doesn't love to be praised. But, you don't want to be seen as brown nosing. That won't get you any bonus points.
If you manage to do this correctly, then your favourite manager will either replace your bad manager or you will be transferred to their team. Either way, it is a win for you as this is the person that you chose to be your manager. Not that poor excuse for a manager you had before.