We all knew that winter was coming, but just like every year around this time, we are surprised at how our productivity and morale at work decrease, or should I say: disappear. Winter depression is a common thing – as daylight hours dwindle and it gets really cold, people find it difficult to get out of bed, let alone stay energized and motivated at work. We would all like to just lie in a warm bed all day and enjoy some tea or mulled wine while watching a James Bond or Lord of the Rings marathon.
Staying productive during winter is really tough, and just the thought of sitting behind a desk makes us die a little bit inside, as time spent in the office becomes literal torture. Is it worse to sit in a depressed office environment where the dim Christmas lights make you wonder why it is illegal to kill people, or discovering that there is no coffee in the morning? It's a tough question, but those two things combined are more than enough to push a well-mannered employee over the edge.
So, if you don't want the productivity levels to flat-line at your company due to everyone's seasonal affective disorder, then you'd better do something to boost workplace morale and beat the winter blues.
1. Offer a Late Start to Employees
Getting up early in the morning is a real challenge, especially for people who are not exactly morning types. However, there is always that one person in every office who loves mornings and looks like the sun's rays are following his or her every step. If you've ever wondered when this person will stop being an irritating, shiny, happy person, know that they will also get infected by the winter blues.
There is only one solution to morning anxiety, and that is definitely a late start. Your employees will feel still feel sleepy, even if your workday starts a bit later, but they will be happy they have more time for themselves and they'll certainly be thankful. Also, many of them probably already waste a lot of time clearing their heads and getting in the right mood when they get to work, but if they get a late start they'll be more focused right off the bat.
Having a late start is a relief for everyone, and being able to sleep a bit longer will certainly motivate them to work harder.
2. Arrange a Morning Gathering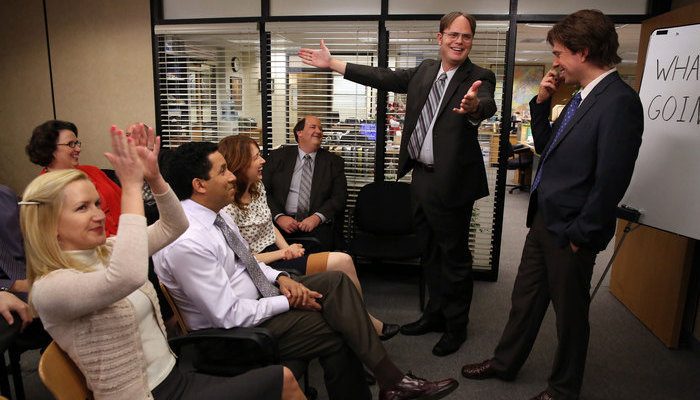 No one can be productive during the entire workday, so it is better to use the time they waste on unimportant things to motivate them to work and improve their mood than just let them sink into their never-ending winter blues.
When your employees arrive at the office, don't let them immediately start staring at their computer screens; you should all have a cup of coffee together, instead. Talk briefly about work and other things in order to get their brains working. If you already have a meeting every morning to discuss what need to be done that day, don't just sit in a boring conference room. If your company has a rec room or even just some open space with sofas and comfy chairs, you can have your meeting in a much more relaxed setting. Sit back, have a cup of coffee or tea, and chat about your work.
Feeling comfortable and just chatting will make everyone feel like they are involved in a friendly group conversation. Sitting in a conference room or walking around the office and giving a monologue, when your employees are sitting at their work desks, will end up with you talking and no one listening – everyone will just count the days until Christmas or daydream about lying on a beach somewhere far away.
Also, changing the environment definitely affects people, and if you change a boring, uncomfortable and strictly professional environment for a comfortable and relaxed one, your employees will definitely be happier and more productive when they get back to their desks.
3. Pimp Your Office
If you haven't redecorated your office in a long time, the fading color on the walls, the worn furniture, and the prison-like atmosphere are at least partially responsible for everyone feeling gloomy. This is probably the perfect time to change some things around your office.
Change the employees' desks or, if you can afford it, upgrade their equipment and provide them with more up-to-date technology. Not only will it make them want to work on that badass new computer, but they will also be able to perform their daily tasks more efficiently.
On the other hand, if your office is already up-to-date or you cannot afford to provide your team with brand new tech gadgets, you can always invest in some other fun things that will certainly increase the workplace morale. Even changing the coffee machine will make them feel better. Therefore, whether you decide on buying some new gadgets or just putting some alcohol in the fridge for after work, one thing is certain: the change of environment and new gadgets will instantly help them overcome the winter blues.
4. Offer Free Gym Membership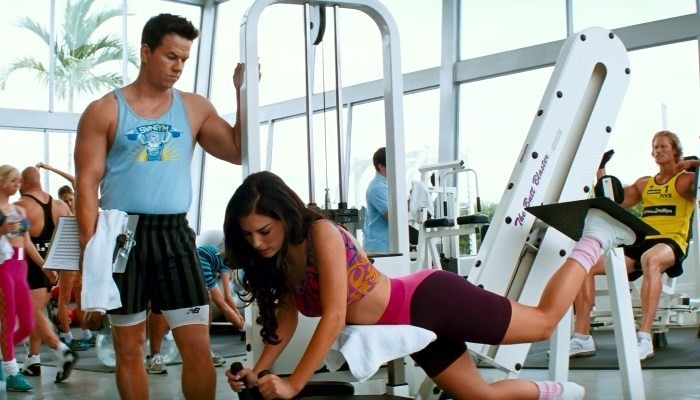 Doing any physical activity will help get those endorphins pumping, making us happier and enabling us to face everyday challenges without stressing out. You cannot make anyone go to the gym, but you can definitely give them a little push. Provide your team with a free gym membership for a month or two and they will certainly start using that card. In order to ensure that your employees will visit the gym, choose the nearest gym to the office or ask them to provide you with the name of the gym they would like to attend.
Make physical activities fun, and the next time you are planning team-building activities, organize something like ice skating, a basketball match, or a race. This will get them moving, will allow them to have fun, and will get them excited about training, which will hopefully get them to use the free gym membership.
5. Organize Whiskey Fridays
If you think that drinking alcohol at work is the worst idea in the history of ideas, just take a look at your depressed team on Friday: who's counting the minutes to the end of the workweek? I bet it's everyone. So, why not give them a head start on an exciting weekend and offer them a dram of whiskey on Friday afternoon?
Alcohol won't solve their problems, but neither will milk. Drinking will make them a bit happier and relaxed at work, and they'll be surprisingly productive. Whiskey with a dash of cinnamon will awaken the Christmas spirit and turn the blues into carols.
6. Make Mondays Happy Days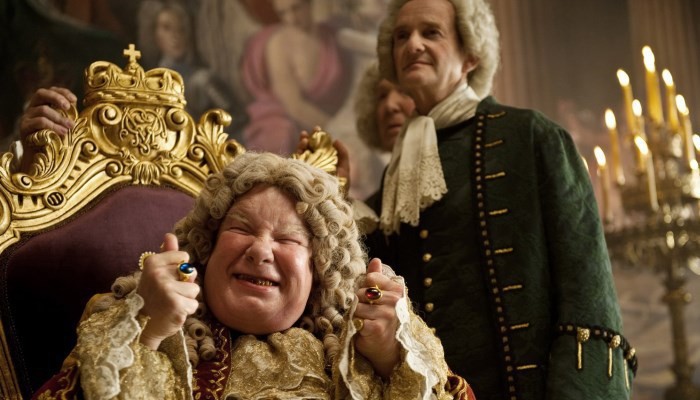 If you combine Mondays with winter blues, you get the strongest depression a human being can ever feel. The end to a fun and relaxing weekend has come, and another cold Monday morning lurks around the corner, which makes you question your existence.
When it comes to Mondays, a late start might not be enough to boost morale. You can make lunch breaks a bit longer than usual on Mondays, giving everyone ample time to chat with colleagues about their weekend and to get into a more relaxed state of mind.
Everyone likes long lunches, and if you give your employees a chance to enjoy one each Monday, there won't be a reason for them to dread the start of a new workweek. Also, if you are planning on some team-building activities, make sure to schedule them on a Monday in order to make more efficient use of the time your employees would probably waste.
See Also: How to Cope with Depression at Work
Winter depression cannot be easily overcome, but you can definitely use these tips to successfully boost everyone's focus and productivity, and help them overcome those strong suicidal urges that anyone working a 9-5 office job gets as soon as they walk into the office. If you improve employee morale, you'll definitely have a more productive team, but if you let this problem go away on its own, I doubt you'll have a team at all: just people sitting around, pretending to work, and singing "I Will Survive" to themselves.
What have you done to boost workplace morale and beat the winter blues? Shares your tips and tricks with us in the comments section below!