If you have been living as a bushy bearded survivalist in the Middle of Vermont wilderness with your pet racoon, let me explain what Kickstarter is. Kickstarter is a Crowdfunding platform that allows creators to ask for money to implement their ideas. The gamut of creation has no limits, people have funded virtual reality headsets and Giant Inflatable Guy Richie heads on the same site. Some of the creators offer certain perks for the people that back their projects, from a first generation version of their product (if they have one) to just a simple acknowledgement for their help.
Funding and Not Delivering
At the same time legally the creator is only obligated to refund backers if their pledge was not met. A pledge is the 'perks' that I mentioned above. Some of the creators, unfortunately, push their delivery dates of aforementioned 'perks' forward.
Such was the case of Hanfree a tripod like iPad stand that looks like a lamp with a flexible neck. The backers had the option to pre-order the device (pre-production) for a small $70 donation. The creator Seth Quest received $35.000 to create and ship the product. Unfortunately this just wasn't enough, and after subsequent delays and breaches of delivery dates Hanfree was bust. He was unable to continue development and production. The backers became vitriolic and unfortunately for Quest a lawyer was amongst the disgruntled backers.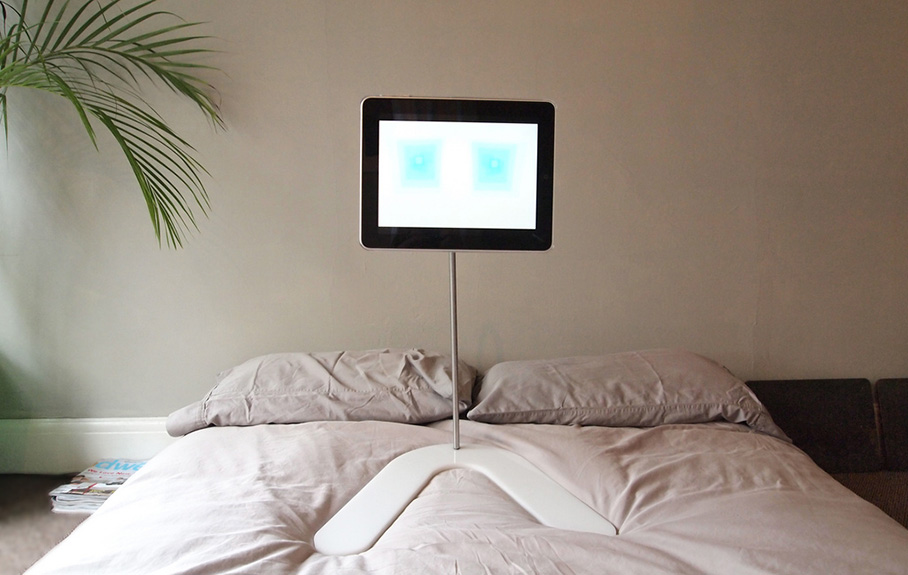 Image source: nowhereelse
Legal Issues
Neil Sigh found Hanfree and thought it was a very good price for the product being offered. Once the project was delayed time and time again, he became agitated and started threatening Quest and his partner with legal action. Although Kickstarter's policies mandate that creators must refund any backer's reward that wasn't fulfilled, Quest had invested the entirety of the money on the development of the Hanfree.
Sigh followed up with his threats of legal action, and because Quest never created a company for the device, he was personally obligated to repay the refunds. This forced Quest to file for bankruptcy. Leading up to the lawsuit Quest was experiencing anxiety attacks, chest pains and was not sleeping.
The reasons are varied as to what ultimately ship-wrecked Hanfree. One was that after Quest was funded he tried to find manufacturers, but these manufacturers had access to Quest full budget and used this as leverage during negotiations. They chipped away at the profit margins until the product wasn't even financially feasible to produce. Furthermore, internal strife arose within Hanfree's team, to the point that Quest couldn't attract external investors. The friction was so high in the team in fact that someone was holding Hanfree design files hostage for a 50% stake in the company.
Ultimately with his finances and reputation in ruins he packed up and went to Brooklyn only to be forced to work in a non-design profession to make ends meet.
Kickstarter is Still Going Strong
But Kickstarter by no means is a creator-devouring monster,  it was created with the intention to fund arts, music and film and it still does. 10% of the award winning Sundance films (a film festival for independent films) have their origin in Kickstarter. Unfortunately a platform for creation and the support of creation has been interpreted by many as an early adopter's marketplace. This has corrupted the fundamental system set up in the first place.
Have you ever been funded on Kickstarter or pledged to a project? Please let me know in the comment section below. Also, feel free to follow me on Careeraddict.com