Who doesn't love Halloween? It's basically the best day of the entire year. On what other day can you dress up, act like a total kid again and eat as much candy as you want? While we associate October 31st with adorable children in costumes trick-or-treating/politely begging for candy, the day actually has some pretty sinister beginnings: it comes from the Celtic tradition called Samhain where people wanted to talk to ghosts. Spooky! Whether or not you believe your office is haunted, you probably want to celebrate Halloween in your workplace. We've got you covered. Read on to find out how to celebrate Halloween in your office.
See Also: 10 Costumes You Should Avoid At Your Halloween Office Party
1. Throw a Halloween Potluck Lunch
We all love food, right? And what's better than Halloween-themed food? You and your coworkers will have an amazing time if you throw a potluck lunch in your conference room/lunch room/whatever you call it. Enlist your coworkers that are good cooks and ask them to bring some pumpkin-themed dishes. Pumpkin beef chili, pumpkin pasta, pumpkin brownies – and the list goes on.
2. Carve Pumpkins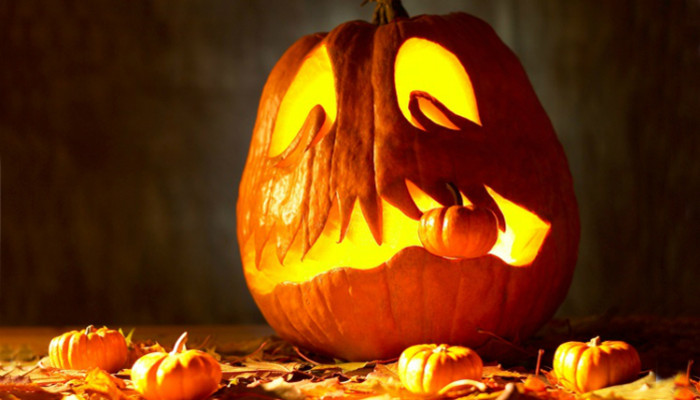 Again with the pumpkins. Sorry, you can't escape them on October 31, just like when you were a kid you had that one neighbor who insisted on giving out fruit instead of chocolate bars. Carving pumpkins is an awesome way to celebrate this spooky day and can also be a great coworker bonding activity. If you want to get all Martha Stewart, here's a simple guide. If you like your pumpkins on the scarier side, you can always carve a pumpkin like a zombie. The sky is the limit. Just don't carve your boss's face into your pumpkin – that might not go over super well (although it would definitely be hilarious).
3. Have a Costume Contest
If you're still upset over losing your elementary school costume contest every single year, this is your chance to reclaim victory. Have your coworkers come into the office wearing an awesome Halloween costume. Although a lot of people seem to believe that this day is an excuse to wear something on the skimpy side, you know that's definitely not workplace appropriate, so keep it clean. You can always wear the costume you really are dreaming of, to your BFF's annual Halloween party. Some classic yet always appreciated ideas: a ghost, a witch, your boss (okay, maybe not that last one).
4. Decorate the Office
If you're a DIY type of person, your workspace is probably always super organized, super clean and beautifully decorated. So, naturally, you might want to decorate your desk for Halloween. Go ahead, but why not extend the celebration and decorate your whole office? Buy some black and orange streamers and attach them to the windows. Place some orange flowers on everyone's desk (yes, even for your grumpiest coworker – they'll come around). Get some of those adorable tiny, different colored pumpkins and gourds and decorate the kitchen and the boardroom. Why not spread the Halloween cheer around?
5. Prank Your Coworkers, Boss and Clients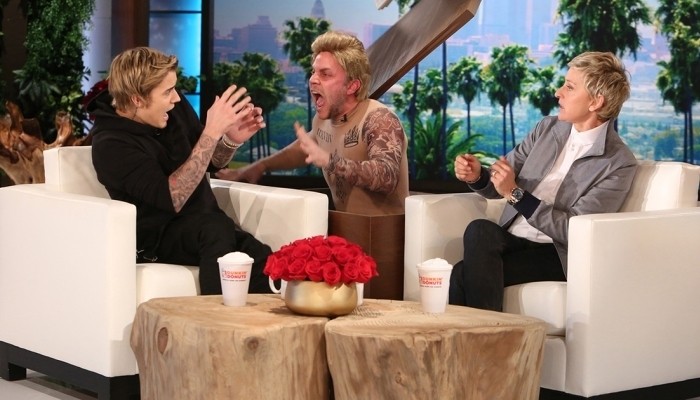 Sure, Halloween is definitely all about the candy, even for us so-called adults. That's just a fact. But Halloween is also about the spooks and the scares, and you don't want to miss out on an opportunity to scare the people you work with a little bit (or a lot). Hey, you only live once, as they say. Get in touch with your inner child and buy some whoopee cushions, fake plastic arms/limbs/heads, etc. Throw some worms in your coworker's coffee – they'll eventually realize they're gummy worms and not the gross real thing. Get creative. You're always saying you wish your job was more fun and artistic, right? Well, now's your chance – don't miss out on the chance to see Sally from accounting scream.
Why should you and your fellow employees have all the fun? Why not prank your clients and boss, too? Call up your best paying client and say you've finished their work early… then laugh in a spooky voice and say, sorry, that was a Halloween prank, you'll have the work done by the end of the week. Then march into your boss's office and say you're quitting your job so you can travel the world. Really sell yourself, make them believe you, and even get your coworkers in on the joke. If your boss is annoyed, just give them some candy and everything will be okay. Candy solves everything, especially on Halloween.
6. Host a Horror Movie Marathon
So you wish that Halloween was the kind of holiday that meant getting the day off work. Of course you do, we can't blame you. But since that's all but a dream, you do have to head to the office, and so here's the next best thing to do: screening some horror movies at work. You already think your office feels like a horror movie, so now you can watch some classics from that genre. Try Scream, The Nightmare On Elm Street, The Exorcist. Try and see if you manage to scare your boss.
7. Fight Over the Best Candy
Have everyone bring in their favorite candy in an office approved version of trick-or-treating. However, there's a catch: before you give your candy away, you have to explain why you believe this is the best candy in the whole world. We all know that we have some pretty strong opinions on various brands of chocolate bars and lollipops. Why should kids have all the fun? Sure, you might be in a total sugar coma by noon, but that's okay. It's a rule on Halloween that you can stuff your face with as much gummy worms and toffee as you want. You can go to the gym tomorrow.
8. Go Apple Crazy
There's something about apples and Halloween that just go together, like peanut butter and jelly. Have an activity station set up where you and your fellow employees can bob for apples whenever you want. It'll be a great way to de-stress from that client that's been bugging you all morning. You can also have employees decorate caramel and candy apples. Have a table set up in the conference room with all the fixings: caramel, peanuts, chocolate chips – whatever toppings you're dreaming of.
9. Deliver the Scares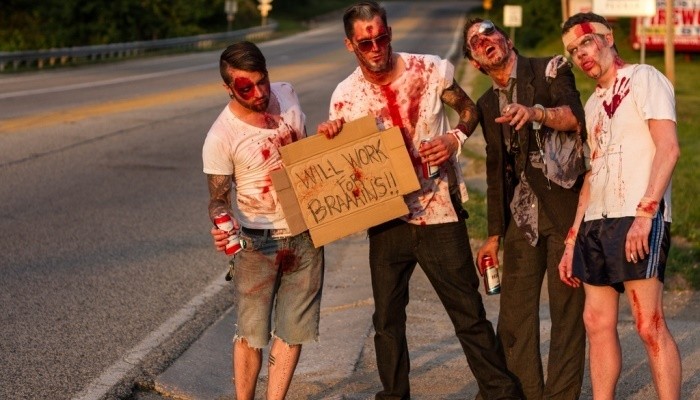 For some final Halloween scares, change your voicemail on both your cell phone and your office phone so you're speaking in a creepy voice. At the end of the message, shout "boo!" Your coworkers, friends and clients will eventually appreciate that you're just making things festive for them, even if they're a bit annoyed at first. Hey, you can't win them all.
See Also: Top Halloween Costume Trends 2014 -- Infographic
Obsessed with Halloween? Think that October 31st is the single best day of the entire year? You're in luck. With this how to guide, you know how to celebrate this ghoulish day at your workplace and get your boss and colleagues involved in the scary fun. From a candy swap to bobbing for apples to dressing in work appropriate costumes, your day will be filled with sugar, laughs, pranks and scares. What more could you ask of All Hallow's Eve?
Have you ever celebrated Halloween in the office? Do you have any other tips on how to have a fun and spooky day? Let us know in the comments section below.