For people working in a busy office, politics, changes, customer demands, and management pressure can create a great amount of stress. This affects health, mental well-being, and even one's diet. Below you will find seven de-stressing methods that you can use every day in your lunch break to calm down, re-focus, and face new challenges easier.
See also: Top 10 Yoga Exercises to De-stress You After Work  
1. Take a walk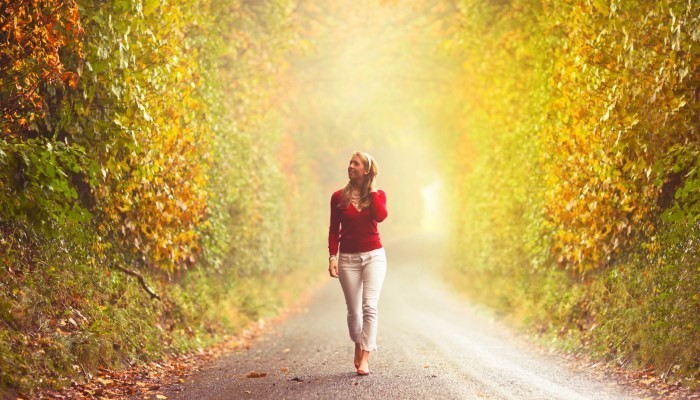 Walking as a light exercise is great for boosting the oxygen levels in the body, and great for the mind, too. Listening to something other than the phone ringing and colleagues gossiping is just a bonus. According to a recent study involving 52 volunteers, reported by the Telegraph, "lunchtime walks improved enthusiasm, relaxation, and nervousness at work".
2. Meditation
In the age when one can download anything on their mobile phones, there is no excuse for passing on a 5-minute meditation. Sitting in the canteen, or on the bench in the park, listening to de-stressing meditation has several benefits. Many of the meditation tracks are available at a low cost, and can bring forward instant benefits. Look for guided meditation and mindfulness tracks online to listen to during your lunch break.
3. Listen to music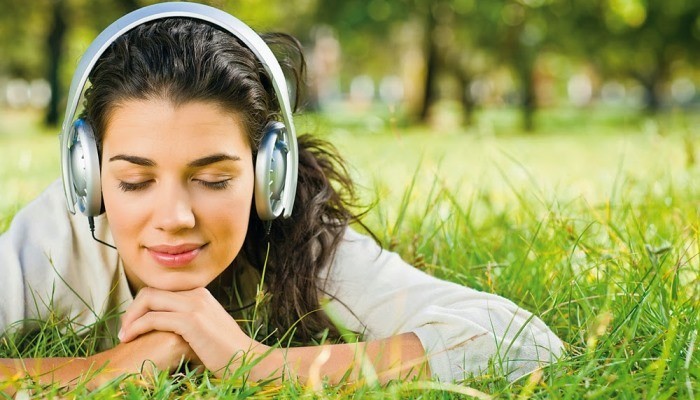 We all remember how our favorite tune helped us zone out and leave the world behind when we were teenagers, but we can do the same at any age. Create a playlist for de-stressing, and let go of emotional tension. It will do you a lot of good. For those who are looking for tranquillity, there are several relaxing albums available in online music stores to listen to.
4. Yoga stretches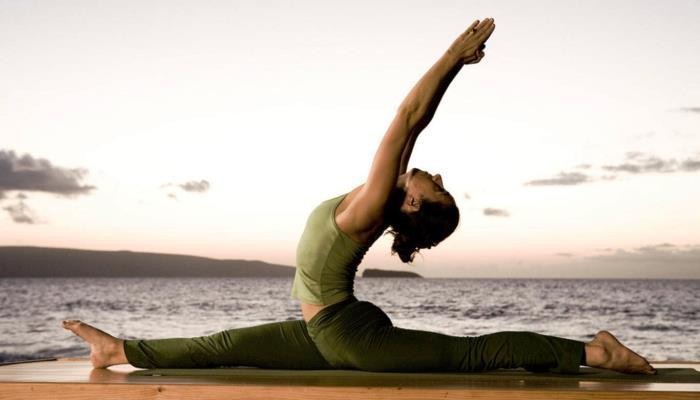 Sitting in the office all day can create tension in the neck and lower back. Some simple yoga stretches can be done sitting down or standing up. Seated backbends and twists are not going to create a scene, but they are extremely beneficial for those spending the majority of their day in the office chair. You might find that some people will join in your lunchtime routine. It will make it even more fun.
5. Breathing Exercises
If you would like to stay in the office, you can still relax your mind and body. Some simple breathing exercises can be learned in just a few minutes, and they are extremely effective for reducing stress. You do not have to chant "Aum" in the middle of the office to get the most out of your exercise. Check out three easy yoga breathing exercises for de-stress.
6. Tapping exercises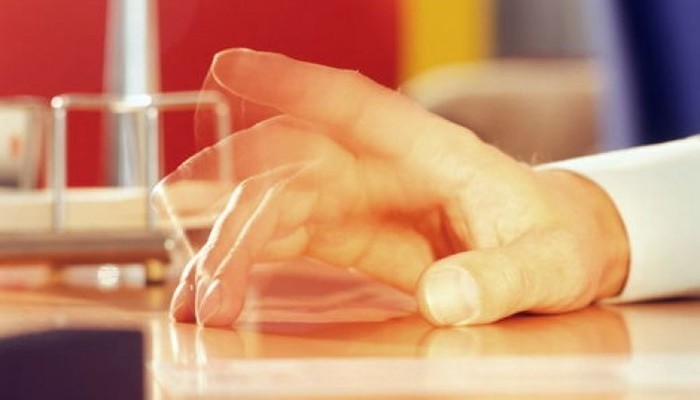 Emotional Freedom Tapping (EFT) is a de-stressing method that is easy to learn in a group setting or at home. It only takes a few minutes to complete an exercise, and you will feel more focused, more awake, and full of energy after. Check out this Huffington Post video to learn the basic EFT methods.
7. Solve a puzzle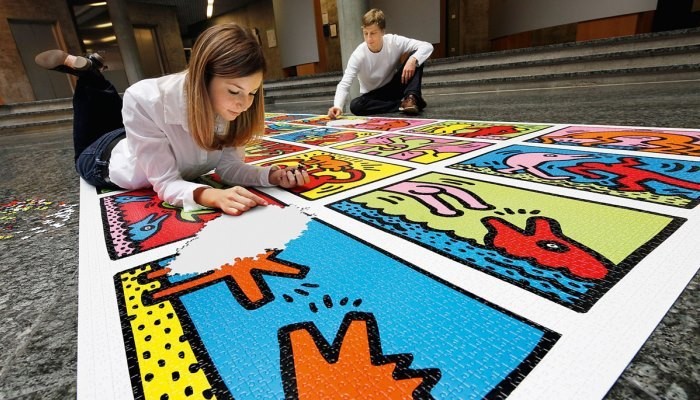 Sometimes taking your mind off daunting and repetitive tasks is as simple as solving a puzzle. Get a book with a collection of brainteasers, or get the Sudoku page of your daily paper when on lunch. This method will help your mind switch off, and you will feel more energized after completing the challenge.
See also: 10 Totally Unexpected Ways to Reduce Stress  
Pick your own de-stressing methods and create a regime to repeat every day. It will help getting through the day faster, and overcoming tiredness, boredom, and frustration at the office.