If you're a victim of micromanaging, or just someone who likes to slack off a little every now and then, then an absentee manager might sound great to you. A manager who's never around? Never insisting that you keep them up to date every time you take a bathroom break, or pointing out the typo you were ignoring until you finished your thought? Brilliant!
See Also: 10 Things Only a Bad Boss Will Tell You
However, as with most such things, it isn't as great as it sounds: or at least, it isn't if they're constantly absent. A little absence may make you miss the little impromptu conversations that take you away from your work for a couple of minutes, but if your manager is always absent to the point of it causing problems between you and your coworkers - or worse, putting the company at risk of losing clients - then things start to not be quite so rosy.
Going to their boss or HR isn't necessarily your best first step: you should first find out if it's a temporary personal problem, and you should make sure the issues it has caused are documented before you try to tell HR there's a problem. Here are some things you can try instead of complaining, and how you could actually make it work in your favour:
1. Become Your Manager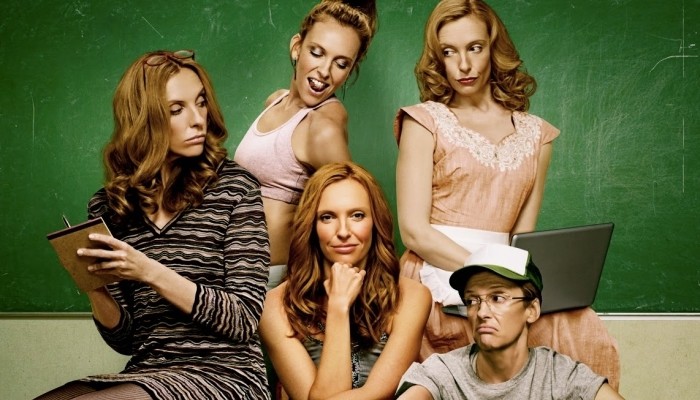 Your current position most likely isn't the final step of your career plan: you have a desire to move up, probably into your manager's position. Why not see your manager's absenteeism as an opportunity to adopt an alter ego and spread your managerial wings? You'll be your own manager rather than working without one, and you'll build up your confidence for when you get the chance to apply for their job.
The next time they're absent and a client needs dealing with, you should deal with it. Take that call and channel your manager: how do they speak? What do they say? Combine your fake authority with your real knowledge and you'll have helped both yourself and your manager. Just make sure to let them know what you've done, and be careful not to actually make any changes to procedures - there are probably things your manager does that you don't know about, and if they return to find you've initiated a coup they won't be appreciative.
However, even if you do well at playing manager, don't forget your own work - a missed deadline will still be a missed deadline in your bosses' eyes. It might not be fair, but it's a fact. Additionally, don't become such a good replacement that your coworkers start leaning on you, as that will mean juggling even more work and make it harder for your real manager to assert their authority the next time they do show up.
2. Keep Communicating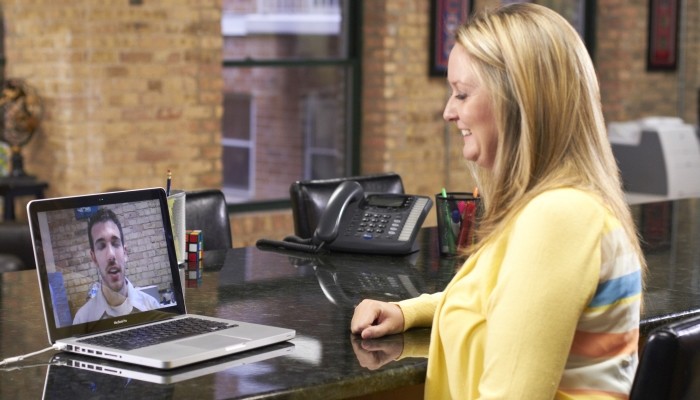 You may have heard of these amazing inventions known as messaging systems, cell phones, emails and video chat software? These are all methods of communicating with someone far away - like, say, your absent manager. Just because they aren't physically in the office doesn't mean they shouldn't be kept updated and involved; an absent manager isn't the same as actually not having one.
Once you've come to an agreement on how to communicate, make sure you do it every time you do something on their behalf. You might send a weekly report, or make a weekly call, but you need to tell them everything that happens in the office (business wise). If their boss calls and they genuinely know nothing about the issue, do you think they'll appreciate it? No. 
Your manager's absence might put you at a disadvantage compared to other workers who can just go and knock on their door, but that doesn't mean you have no alternatives. The two things you should make sure you've arranged are guidelines on what to do in an emergency - how can you contact them? Who can you talk to instead? If these two things are too much to ask of them, then it might be time to consider going to their bosses and doing something more drastic.
3. Find a Stand-In
The biggest problem with an absent manager - and taking their place - is that you lack the guidance you should be getting. You aren't praised when you get something right and you aren't warned that you're getting cocky or letting your own work slide. You need to remember your place, whether it's by communicating everything you do or by finding yourself a surrogate manager.
A surrogate manager is a more immediate solution; this means asking a fellow employee with more superiority or experience to become your mentor, or getting your manager to appoint someone. This person might not be able to manage you full time, but they would at least actually be there when you need advice, an opinion, or simply a reminder that you're being too managerial. Your manager will appreciate this move much more than if they have to clear up your messes every time they come in.
However, even if you do find a surrogate, don't forget about your real manager. Once you've followed the above advice and established communication and your feedback sessions, make sure that you prepare so that every interaction is a valuable one. Set up a public folder called Things to Discuss with [Manager] that everyone can contribute to, and create an agenda from this that you send to your manager the day before your meeting. It will help you remember that there's someone you have to discuss things with, keep your meeting focused and ensure that you come away from it comfortable that you're being kept on the right track.
4. Always Think Before You Act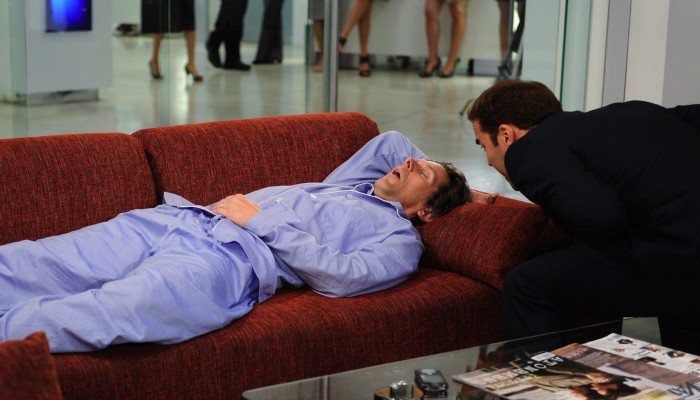 If your first instinct is to start gossiping with your coworkers about why your manager is absent, or go to HR to complain about them, then wait: instead, use your next meeting to find out why they're absent and what they would prefer you do about it. Even an absent manager is still a manager, and you don't want to risk hurting your relationship if it can be avoided. Talking to them could get you one of several answers:
It's for personal reasons.
They're going through a rough patch at home, which means that the absences will be temporary and you shouldn't overreact; instead, ask what extra responsibilities you could take on to help them out.
It's for business reasons.
They keep being sent to meet with clients or to headquarters that are in another city or even country; gossiping and starting rumours won't help matters, and HR will just wonder why you didn't find the situation out yourself. In this case, set up effective methods of communication or even ask if you can be deputized to carry out their duties in their place.
They don't need to be absent - or they could be less absent - they just didn't realize it was causing problems. Talking to them first and telling them "your absences are affecting us in these ways" is more helpful and more mature than going behind their back
See Also: When a Bad Boss Can Be a Good Thing
Managers can be absent for a variety of reasons. It could be part of their duties, because they're taking advantage of their position, or simply for some personal reason, such as trouble at home or that they've become aware that upper management is trying to push them out. While they may appreciate you filling in, they will not love you for going straight to their boss or trying to take over. The best case scenario for you (you do such a great job that you're offered their position full time) would be the worst case scenario for them and for your future relationship with them. It's never a good idea to burn bridges, especially if you can offer to become some kind of deputy instead of performing a hostile takeover.
Have you ever had to deal with an absentee manager? Have you ever been an absentee manager? Let us know your best methods for dealing with it in the comments section below.