Christmas: sipping hot chocolate by a roaring fire, skating in the town square, buying expensive gifts for your lovely family and friends… Oh wait, you're totally broke. Never mind.
Unless you're Scrooge, you probably love the holiday season – but don't love how much money everything costs. That's okay; you don't need to worry any longer because we're here to show you how to earn extra money in the time before Christmas. Read on to find out how you can afford to buy gifts for those near and dear to you – and also treat yourself to some presents, too!
See Also: Too Early for Christmas? 6 Ways Businesses Can Start Planning for Holiday Events
1. Get Crafty
There are two types of people in this world: those that love arts and crafts, and those that don't. However, the holiday season is fast approaching, and everyone is always in a good mood during the holidays. So you might as well get super crafty and make some extra cash. How? Make some homemade Christmas crafts. You can make anything from Christmas tree decorations to cards and ornaments. The list goes on. You can sell your beautiful creations at thrift stores, second-hand stores, at the office, to your friends and family, in the lobby of your apartment building, and you can even go online and sell your stuff on popular websites like Etsy, eBay, and Craigslist.
2. Work at a Pub
Another awesome way to make some extra cash before the holiday season? Working as a waitress or waiter. Sure, you'll end up serving coworkers celebrating the upcoming holiday, and you might come across a rude customer from time to time – can't help you there – but the tips are great. And, as it is Christmas, everyone will be merry and bright, and that means they'll be drinking a lot… and hopefully tipping extra.
3. Write, Write, Write
Maybe you've dreamed of writing a novel since you were a child, or maybe you can't write to save your life. Whatever your writing skills, you can check out some online job boards and become a freelance writer. You can write any type of article under the sun and can even stick to Christmas-themed blog posts if that's what you want. Wouldn't it be sweet to make some extra cash from the comfort of your own home? You can even get some extra writing done while on your lunch break – your boss will never know.
4. Babysit Some Bratty Kids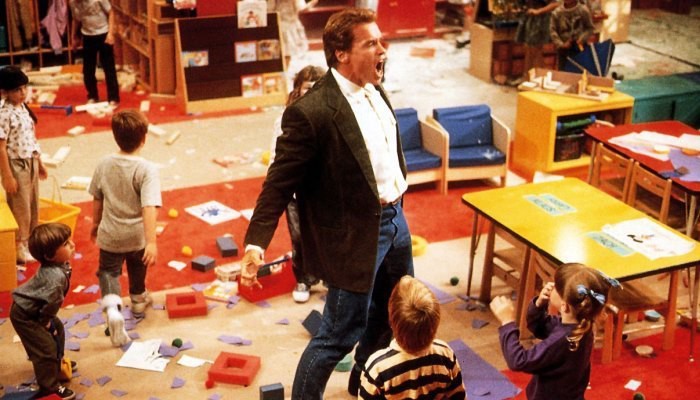 You know someone with little kids, right? Your best friend procreated long ago, or your sister has adorable toddler twins or a cute family lives next door to you in your condo building. Why not babysit for them and make some extra money before the holidays? It's pretty crazy how much you can get paid for babysitting these days. We're talking at least $20 an hour. That definitely beats minimum wage. Spread the word at your office and, chances are, someone will take you up on your babysitting offer. If you're not all that great with kids, don't worry – once they go to bed, you can steal some sweets from the family's kitchen and watch TV. No one will know. It's basically an unspoken rule of babysitting.
5. Become a Photographer
You can work a camera, right? You can at least work your iPhone – you definitely spend enough time staring at that tiny screen on a daily basis – so you might as well use it to earn yourself some extra funds by taking holiday photos of families. You know the kind: the  card photos that get mailed out to friends and relatives (who are usually annoyed to receive them). Reach out to your social and professional circle, and you'll have tons of willing participants in no time. Charge $10 a pop. You'll seem affordable compared to the pricey professionals out there, but the money will add up and you'll be laughing all the way to the bank.
6. Sell Baked Goods at a Christmas Market
Farmers' markets are a huge trend these days, so chances are your city or town has at least a few. Most farmers' markets are magically transformed into Christmas-themed markets in November and December. Why do you care? This is a golden opportunity for you to make some extra cash!
How? Become a master baker and sell some homemade baked goods. Maybe your family has a delicious recipe for ginger cookies or chocolate peppermint brownies. This is a great idea since not only will you make money, but you can eat whatever is left over. No complaints here.
7. Cater Holiday Parties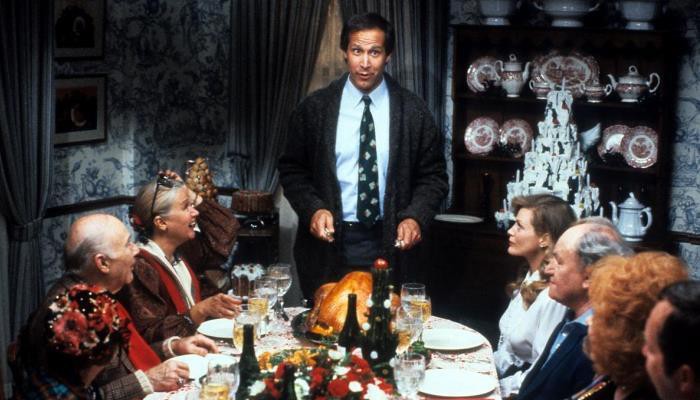 Team up with a friend (hopefully someone who can actually cook) and create a small catering business for holiday parties. You can make easy appetizers and desserts and can split the profits. If you don't have a willing BFF and you can't cook to save your life, you could also get a waitressing job through an established catering company. People are always looking to hire servers on a per-party basis.
8. Rent Out Your Apartment
Sites like Airbnb are becoming more and more popular, and for good reason, too. Who wouldn't want to rent out their apartment and make some extra cash? But you don't even have to leave your city – just stay at a friend's or a relative's for the weekend, and you can list your place on Airbnb. If you're really desperate for some cash, you could even sleep at your office a few nights a week – you probably wouldn't be the first person to do that, and you might not want to get caught by your boss.
9. Throw a Blow-Out Bash
If you're feeling broke this holiday season, chances are your friends and coworkers feel the exact same way. You can help everyone out by throwing a Christmas party with food and drinks included for the low price of $20 per person. That includes appetizers, dinner, and cocktails or beer/wine. People will be thrilled to attend a fun party for such a low cost instead of going out and spending three times that. You'll benefit since $20 a person will add up fast. It's a win-win. You can even advertise the party at the office and in your apartment building. It's Christmas, after all – you might as well be a part of your community and be nice to some strangers.
10. Get Paid to Sweat
Wouldn't it be awesome to make money for working out? Actually, it's totally possible. Sign up for the Pact app (available free for iOS and Android devices) and, as long as you stick to your goals and actually head to the gym when you say you will, you'll receive money. Simple as that. Just how much? The site claims you can get up to $5 a week which may not seem like much, but if you use the app over the course of a few weeks leading up to the holiday season, it'll add up fast. Think of it as a good add-on to the other ideas on this list.
11. Join a Focus Group
Remember when you were in college and you took an introduction to psychology class? You probably had to be part of a few focus groups in exchange for class credit. Maybe you got paid for it, too. You may be all grown up now, but you can still do the exact same thing.
A great way to make some fast cash is to join a . You get money in exchange for your time. Sounds awesome. In a nutshell, you try a product or an experience, and you get money as a thank you for your help. Thanks to the magic of the Internet, you don't even have to go outside (which is good since it's getting chilly out there) – you can join an online focus group. So, how much money can you earn?  pays you between $75 and $100 and  will give you over $100. I know, you're wondering why you didn't think of this before. Better late than never, right?
See Also: Five Top Tips for a Successful Secret Santa Gift
Want to make some extra money before the holidays this year? Of course, you do. You don't make a ton at your day job, and Christmas is a pretty expensive time of year thanks to all the partying and presents. With this easy how-to guide, you have tons of ideas that will increase the amount in your bank account.
Do you have any ideas on how to make some extra cash in the run up to Christmas? Share your thoughts with us in the comments section below!