There's a reason that the place you go every work day is called work: It's very definitely not play. Even if you're in a field that you completely love and you've landed what you thought was your dream job, there are going to be days when you're just not motivated and you'd much rather stay home in bed. On other days, you may feel the minutes crawling by with little love for what you're doing. Once again, that's why it's called work.
See Also: Why Motivation is Important for Success and Happiness
Every day at work is not guaranteed to be a lesson in love, but still, you shouldn't have to feel miserable. And even if you do manage to find one thing that helps you bring back the joy, that thing may not help you every single time. As such, you'll need to find a host of ways to bring back the joy for your work, again and again and again. 

To help you out, here's a (somewhat) long list of ideas you can keep in your back pocket. 
1. Take on Projects That Challenge you
At first glance, thinking about adding even more work to your day -or piling more tasks onto your plate- could seem like it would bring the opposite of joy. But when you take on a task or a project that pushes your limits and forces you to get out of your comfort zone, something great can happen: When you actually meet said goal, you'll have that great feeling of accomplishment -like your life and your work actually mean something. 

Setting SMART goals is a good way to start. Come up with goals that are specific, measurable, attainable, realistic and time-bound, so that you have a clear idea of what you're aiming to do, how to know when you've done it, and when it's done. Whether that goal only takes a few days or it's spread out over several months, knowing that you're staying on track and working toward something positive can help give you a lift.
2. Don't Procrastinate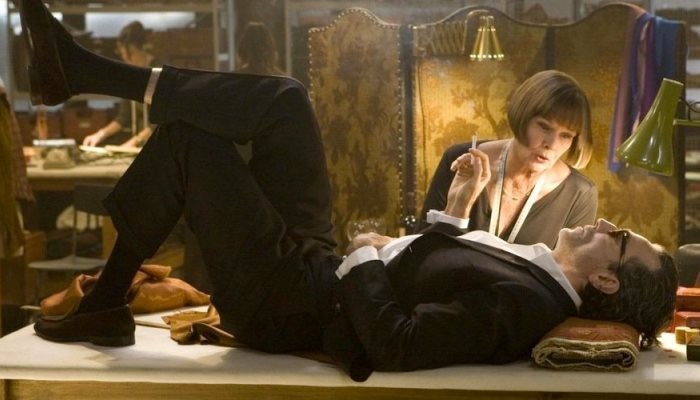 If setting and then meeting a goal can help you find joy in work, then there's an opposite that could make you feel bad: Not getting stuff done. Most people have a few of those hated tasks that they never seem to accomplish at work -whether it's filing, paperwork, or some other mundane task. You might think that avoiding that task is what you need to do for your sanity, but in reality, you're just leaving something hanging over your head.
Avoiding procrastination might not bring you immense joy during your days, but it can certainly make them less heavy and burdensome. Remember the 30-second rule when it comes to simple tasks around the workplace: If you're faced with a task that you can complete in 30 seconds, just get it done, right away. Whether it's a quick email response, a paper that needs filing or any other small thing, getting it done on the spot will also give you fewer little things to get done at the end of a busy workday, when all you want to do is go home and chill.
3. Remember you've Endured Worse
Here's a little notion you can keep in your back pocket whenever you're feeling down in the dumps about your lot in life: Remember the worst job you've ever had. (Let's hope it's not the one that you're in right now.) Whenever you're feeling like you can't make it another minute, imagine yourself back in that crappy, no-good job you once had. If you've never had a really bad job -cleaning cheap hotel rooms or sweeping animal manure, for example- then you'll just have to use your imagination. Think of the worst job you can possibly imagine and then imagine yourself doing that instead of what you're doing now. Once in a while, that perspective might help.
4. Keep a Gratitude Jar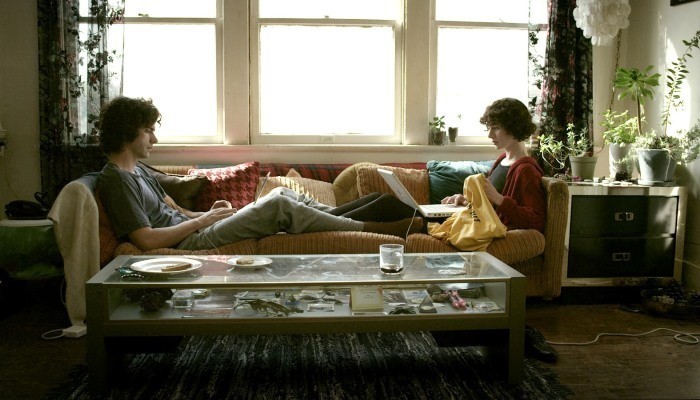 Try as you might to conjure up a happy image when you're in the midst of a terrible, no good day at work, won't always have great results. You can try to rely on your friends at work to help bring you out of it, but they won't necessarily know what's going to bring you up. Sometimes, only you will know what that might be. To help you remember the happy times, try keeping a gratitude jar at work. Any time something good happens, write it down and put it into the jar. You can also put concert tickets or other ticket stubs into the jar, to help remind you of fun things you have done recently. Then when you really need a pick-me-up, open up the jar and grab a handful of those memories. Hopefully, reading them will make you laugh or smile and give you some perspective about why you work: To get the money you need to enjoy the rest of your life. 

Other ways to do this include keeping a work journal or putting together an inspiration and memory board onto which you can add tidbits of the activities and accomplishments you've done most recently. Heck, even having photos of your family near at hand can help you keep things in perspective and help you get through the crappy days at work.
5. Think of the Week as one Long Day With Multiple Parts
When I'm in the middle of a work day, I sometimes get overwhelmed by the thought that all I do is get up, get to work, cook dinner and go to bed. It gets depressing to know that all I've done all day is work, work, work, with no fun in the mix. When that happens, it helps me to imagine the day as not just the day in and of itself, but as a small part of one big day -which is actually the week. When I think of my life in blocks that are a week long instead of a day long, it puts things in perspective. During a week, I know I'm going to get to go out to eat a couple times, go for a few walks, enjoy a good movie or two, and get to sleep in, and it helps to avoid thinking like a single day is "the grind." 

That's a little different than the thinking that you need to "seize the day" or enjoy every moment or live "one day at a time" -all valid ways of thinking as well- but it's a way of thinking that helps to bring back some of the joy in a busy work week.
6. Play a Little and Be Yourself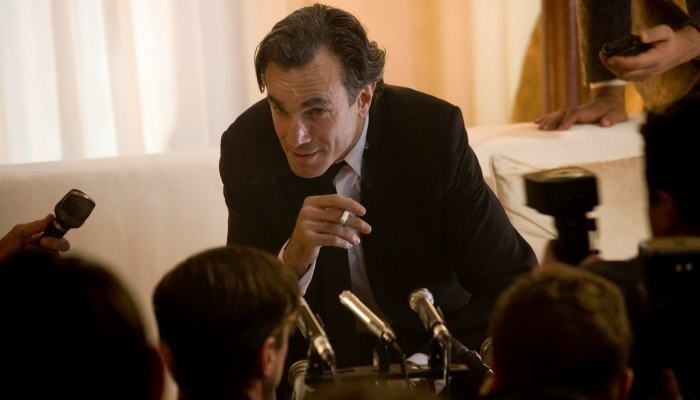 Meanwhile, don't be afraid to bring a little fun into every day. Give yourself something to live for. Maybe it's a brief coffee date with a new love interest, just before the work day begins. Maybe it's a workout over lunch, or sneaking in an episode of your favorite show online over the lunch hour. Or maybe it's a co-worker with whom you can crack jokes and cut loose at some point during the day. Don't get into the mindset that the workday is no fun and that you have to be serious all the time. 

And that goes into another point: Don't pigeonhole yourself into a "work self" and a "real self." Your best self is your authentic self, and if you don't allow yourself to be yourself at work, it's a sure way to sap the joy from the workday. If you don't feel like you can be yourself at work, then you may be in the wrong job with the wrong people. That's not to say you should feel like you're ready to put your party hat on during the work day, but at the very least, you should be able to express your opinions, show some of your personal brand of humor and just generally feel like you're not hiding behind some facade.
7. Remember: You Can Always Leave Your Job
And speaking of being in the wrong job, remember that you're not ever completely stuck. If you're in a job in which you don't feel like you can be yourself, that makes you miserable or that brings absolutely no joy in your day, it could be time to get out of there. When you're really hating where you are, perhaps nothing will give you more joy than knowing that a new life is about to begin. Even if it's just a job search at the end of the day, having something to look forward to often helps a lot.
See Also: How to Reach Your Goals Through Self-Motivation
Work may be work and it may suck to get up every morning to go to that job, but you don't have to hate every moment. With enough tools at your disposal, you too can find joy in the workday, again and again and again.