If you thought that being chained to a desk from 9 to 5 every day meant that you could kiss your days of fitness goodbye, you'd better rethink that. Not only is it totally possible to fit in a workout, even when most of your waking hours are taken up by work, but the truth is you really need to. Sitting at a desk all day is decidedly bad for your health.
Being sedentary comes with some serious health risks, including the risk of obesity and metabolic syndrome – a combination of conditions that can wreak havoc on your health, including abdominal fat, high cholesterol, higher blood pressure, and high blood sugar. And if you already have other poor habits like smoking or drinking to excess, the health risks only get worse.
The bottom line: you need to find a way to get your body moving, every day. A daily workout won't counteract all of the ill effects of sitting on your duff for the majority of your days, but it is certainly a good start. With that, get ready to start looking for workout times that work for you.
Here's where to get started.
See Also: The 5 Minute Office Workout
1. Get Up Earlier in the Morning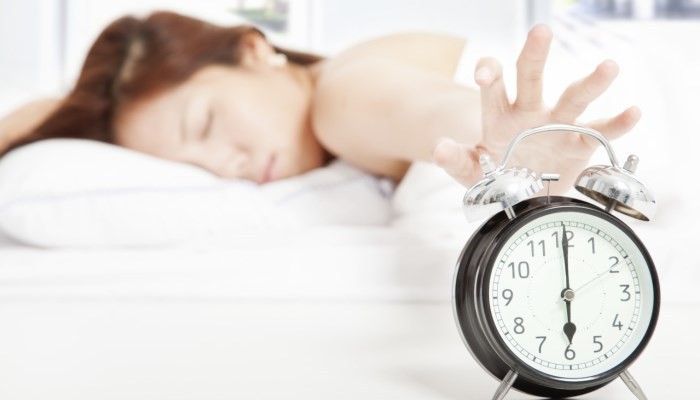 I promise, the sky isn't going to fall and you're not going to die of exhaustion just because the alarm clock is now ringing an hour earlier than it once was. It might take some getting used to, but by getting up in the morning to do your workout, you'll set a new, better pace for the rest of the day. Whether it's a morning walk, jog or cycle, or a workout video that you pop into your DVD player, getting your workout over the in the morning means you won't have to miss out on that after-work happy hour that you seem to love so much. Since a morning workout is something of the gold standard when it comes to workouts for 9-to-5ers, you definitely should try it first.
Don't just try it once and decide that it's not for you, however. Make an effort to do a morning workout three or four times a week for three solid weeks before you decide whether you're able to really integrate it into your routine. That's how long it takes for something to really become a habit, according to PsyBlog. With that in mind, try any of the time frames or ideas in this article for three weeks before you decide whether it's a keeper.
2. Work Out with Your Coworkers
When you're trying to stick to a new routine, it can really help to have other people to whom you need to be accountable. During the workday, you already have a built-in set of people who are already holding you accountable every day: your coworkers. Start asking around and you'll probably find that other people in the office want to get in shape, lose weight, or adopt a new workout routine. Ask those interested parties to join you for a lunchtime walk or workout, and then once again, give it a few weeks to see if it sticks.
Try walking near the workplace or, if you have a gym or workout facility close by, pushing each other to do more reps and sets or more time on the treadmill as the weeks progress. If your effort is successful, you might even use it to win more points with your bosses by offering to be the leader in a lunchtime exercise group, or the go-to person for a new workplace wellness initiative. Once your employer is looking to you to keep the exercise fire going for an entire group, you won't have any choice but to continue. How's that for motivation?
3. Do Desk Exercises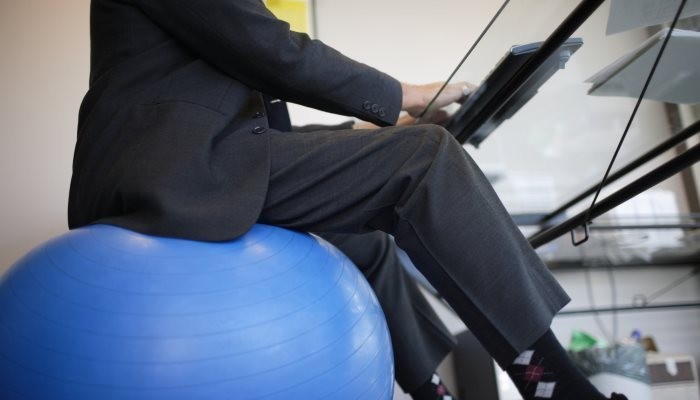 In addition to 150 minutes of moderate-intensity cardiovascular exercise, the US Department of Health and Human Services recommends all adults do strength training exercises two days a week. Even if you don't have time to leave the office to get in a workout mid-day, you may be able to crank out a few sets of strength-training exercises right at your desk. Start looking around and you'll find lots of recommendations for desk-oriented exercises, which can include desk push-ups, chair press-ups, wall squats, and more.
If you're really unable to do anything else during your busy 9 to 5, a few simple exercises done over the course of the day can at least help you build or maintain your muscle mass. To help you remember to do them, set alerts on your computer for throughout the day. For example, you might set a 10am alert reminding you to do two sets of 10 pushups, a 1pm alert for squats, and then a 3pm alert for jumping jacks. At the very least, those exercises will help to give you a little extra energy boost, and could be the solution for the afternoon slump.
4. Commute to and From Work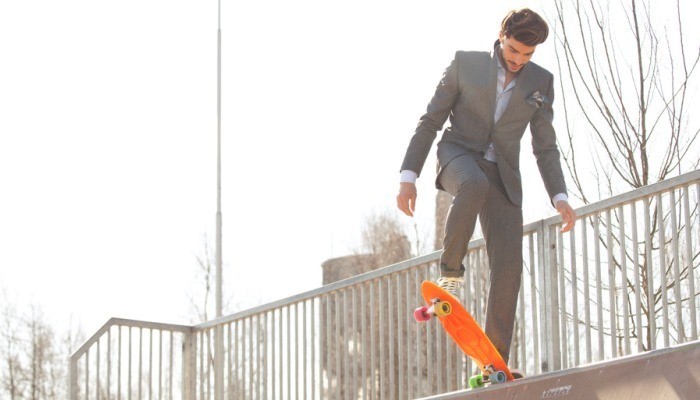 How are you getting to and from work right now? Does it involve a long slog in a lonely car, or a jam-packed commuter bus or train? That can't be fun – and as it turns out, you may not have to endure quite so much commuter torture, while at the same time benefiting your health. Even if you can't commute all the way by foot or by bike, find out whether there's a park-and-ride option near you, where you can park your car and then walk the remainder of the way to work. Likewise, look at the bus or train routes and find out whether there's a station that's relatively close, but allows you to bike or walk to the station and get in a 20 to 30-minute workout along the way. And if you're already living within a 30-minute bike ride of work, why aren't you already commuting by bike?
Not only will you be able to get in a vigorous workout at the start and end of the day, but you may also just win points among your coworkers for being the most ecologically-conscious among you. Some workplaces even reward workers who do so-called "active commutes" with lowered insurance premiums or other helpful perks. You don't have to actively commute every single day of the week, but once you've done it three times a week for three weeks, chances are you'll be in shape enough to consider never driving your car to work again.
5. Decompress After Work
If you're not able to exercise before work, try doing it as soon as the workday is done. You may feel wiped out when you leave the office, but by building the workout into your routine before you get back home, there's a better chance that you'll actually stick with it. Once you get home, it's too easy to get sucked into the demands of dinner, family and. of course, the allure of the nightly cocktail.
6. Be the Weekend Warrior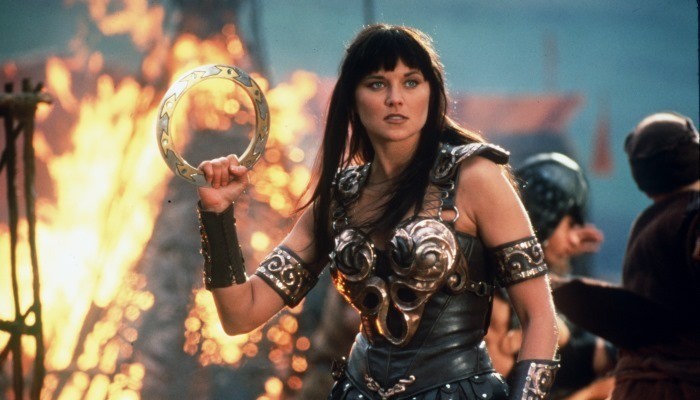 OK, so let's now consider that 9-to-5 worker who's simply so exhausted by the demands of his job that working out during the week is just not going to happen. Don't beat yourself up; some jobs are just like that. Somehow, some of your coworkers are indeed finding the time for it, but if the guilt that comes with comparing yourself to others was going to work, it would have done so already.
You, my friend, are just going to have to start somewhere – and that somewhere is the weekend. People might make fun and call you a weekend warrior, but don't let that bother you. By committing to a really good workout on both Saturday and Sunday, you'll be doing your body a great service that's far better than doing nothing at all. Once you've been at it a while, you may naturally crave more workouts, and then the abovementioned timeframes may start to make more sense. You might not be able to do it all, but for the sake of your health, you have to do something.
7. Get Someone to Hold You Accountable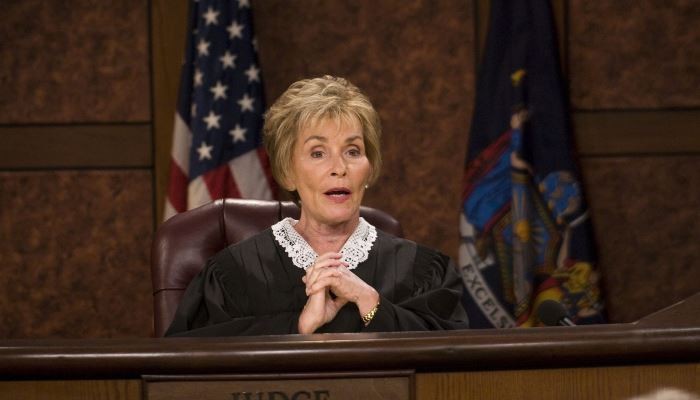 So what do you do when none of these methods of finding the perfect workout are bearing fruit? What you might be experiencing is a lack of motivation – and to cure it, you may need to find someone else to motivate you. A lot of people turn to a personal trainer for that very reason. When you've made an appointment with someone and you've paid them for their time, it can be a pretty big motivator to actually show up. Hire someone for the mornings, the evenings, or even during your lunch break – but the point is, hire them when no other method of motivation is working.
Other people ask their spouse or friends to hold them accountable – but tread lightly there, as you don't want to strain your relationships when you start to falter on your promises.
See Also: How to Work Out During a Lunch Break
Right now, finding the so-called "perfect workout" may seem like a really daunting task. But by sticking to something and allowing yourself time to form new habits – and, of course, also knowing when something is far from perfect – you can indeed integrate exercise into even the busiest of 9-to-5 schedules.