Dealing with workplace romances is hard enough, let alone when the other party is your boss and you are more interested in stabbing a fork in your eye than sucking face with them. Given their position of authority, you may feel vulnerable. But you don't need to worry; you do not have to submit to their romantic desires to avoid losing your job. If your boss is eyeing you up like a piece of meat, it is important to stand your ground and make your intentions very clear. By following the proceeding tips to friend-zone your boss, your boss should clearly understand that all you want from them is friendship and nothing more (and your job).
See Also: Increase in Workplace Romances Leads to Office Dating Policies
1. Remember That They Are Acting Inappropriately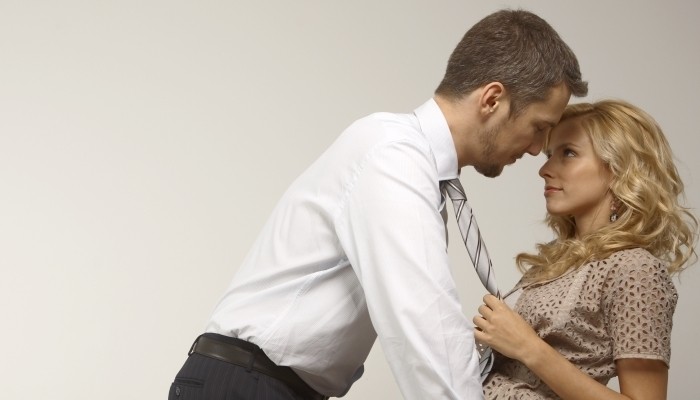 You are not the one in the wrong here. As your employer, they should know better than to make a move on you. It is unprofessional and you should not feel guilty about their behaviour. A simple statement such as "I do not think it is appropriate for us to have a relationship beyond that of friendship, considering that you are my employer" should do the trick. 
If your boss tries to give you special treatment or gifts, politely decline and explain that it makes you feel uncomfortable.
2. Make Your Feelings Clear
If your boss makes his or her intentions clear, and you are simply not interested or willing to risk your job if things fall through, simply state that you are not interested. Nip it in the bud as quickly as possible, and do not hope that your subtle signals will be enough.
Emphasise that your disinterest is not because they are a bad person; instead, tell them you have a policy of not dating anyone you work with. By seeming to base your rejection on a matter of personal principle, you will avoid hurting your boss's feelings.

Finish your speech by stressing the fact that you think they are a kind, funny and intelligent person who you would love to have in your life - but only as a friend. Once you have finished telling them your feelings - or lack thereof - quickly change the subject.
Going forward, continue to frequently mention how much you value their friendship. Not only will this drill the idea of the two of you being nothing more than friends into their head, but they might also hesitate to put that wonderful friendship at risk by making another romantic declaration.
Referring to your boss as being just like the brother/sister you've never had - or worse, mum or dad! - will instantly fill their mind with images of their own family, which should stop them thinking of you in a sexual light. 

Do not say your lack of interest is because you do not want to risk your job, as they will inevitably try to convince you that everything will be fine if things don't work out. These reassurances are, for the most part, BS. Your boss has nothing to lose as they are the one in charge; if someone has to leave the office to make things less awkward, it will be you.
3. Do Not Send Mixed Signals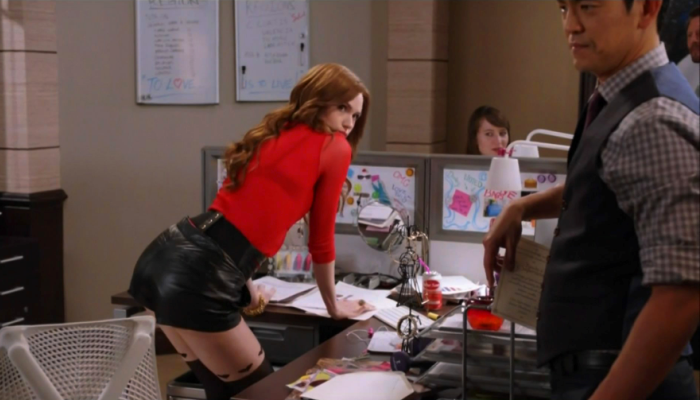 Be firm in your rejection. State your position once only, and leave it at that.
Do not flirt with your boss under any circumstances (not even if you are drunk at the office Christmas party!), or say things like "if only we didn't work together…" Doing so will fill your boss with false hope, and make them more likely to make a move on you - which will make things even more awkward at work.
It should go without saying, but do not kiss, cuddle or even touch your boss. Do not even hold eye contact for longer than necessary. All of the above behaviours will send mixed signals to your boss and will essentially beg them to take another chance. Only this time you may not be politely declining their date, but awkwardly ducking their puckered lips.
Not only will sending mixed signals hurt your boss's feelings and make them confused, it can also make them angry and embarrassed - which may cost you your job.
Any time your boss acts flirty, brush it off and carry on as normal. This will make it very clear that your original position of being uninterested holds true. 
4. Avoid Being Alone Together
Always invite other people along to anything that could be perceived as a date, especially the ever-so-casual after-work drinks. Ideally, grab a coworker to tag along. If none of your coworkers are available, have a friend "coincidentally" bump into you at the same bar and ask to join your cosy party of two.
If there are always other people around, you will not have to worry about any awkward moments or rebuffing unwanted advances. 
5. Do Not Contact Them Outside Work Hours
If you are trying to maintain a friendly relationship with your boss, it is inevitable that you will see each other outside of office hours. However, make plans to do so when you are at work. Do not stay up late texting your boss, or FaceTime with them on weekends.
You can be friends, but you must ensure you still keep your distance somewhat. Although it is cruel, your obligations to them pause at the end of each work day. You are not on call to answer their texts 24 hours a day.
Likewise, occasionally make yourself unavailable. If your boss asks you to dinner one too many times, say that you regrettably already have plans. If those plans are nothing more than binge-watching Netflix in bed, your boss does not need to know that! Make it clear that you have a life outside your work hours, and that they are not the only important relationship in your life. If they have something pertinent to discuss with you, they can do it during office hours.
6. Mention a Partner - Imaginary or Not!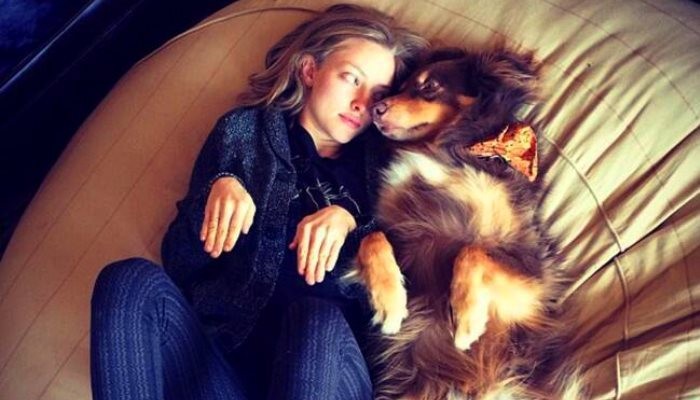 Although it should not have to come to this, as your refusal of their advances should be enough, drop the name of a boyfriend or girlfriend into your next conversation. If you are feeling bold enough, you can even ask for their advice on how to impress a guy or gal you really fancy.
If your boss asks what you have planned after work or for the weekend, be sure to mention how all your time will be spent cuddling up with your love bug. Your boss need not know that, in reality, you will be crying into a pint of ice cream about your hopelessly single state.
If you are desperate and they are just not getting the message, tell your boss that you just don't bat for their team. Peter will be less far less likely to take your rejection personally if he thinks it's really a Patricia you are after.
7. Make Yourself as Unattractive as Possible
While it may not be wise to show up to work looking like a homeless person, you can take certain steps to make you appear less desirable to your boss. You know all those things you do when you are initially dating someone and trying to impress them, such as having flawless hair and make-up, never talking badly about exes, never belching or farting, and telling stories which only paint you in the most positive light? Do the opposite of that.
Don't make yourself sound too crazy and risk losing your job, but do enough that your boss will be turned off and more likely to see you as a friend only, too.
8. If Any Problems Arise, Seek Help
If your boss takes their crush one step too far, repeatedly not taking no for an answer or bordering on sexual harassment, do not be afraid to report them to human resources (HR). If your company does not have an HR department, seek outside help. Remember point one, and know that you do not need to lose your job over a pesky crush.
Workplace politics are always tricky affairs, especially when emotions are thrown into the mix. You should now know how to safely and gently rebuff your boss, without risking your job. Be firm and keep your boss in the friend-zone, where they belong! Have you ever had to friend-zone your boss? Tell us in the comments section below!