How to get a hiring manager's name: finish school, take a course, and get yourself a job as a hiring manager. Oh, wait. I mean: find a job posting, read the description, get all the company information out of it that you can, and grab a computer and telephone.
It's debatable whether or not you should contact the hiring manager, especially if they don't make it easy. On the one hand, you look like you're taking the initiative, but on the other, they're keeping their information private precisely because they don't want people like you contacting them. Imagine being in their shoes and getting a thousand emails every time you post a job opening: doesn't sound fun, does it?
If you're reading this, I'm guessing you've come across one too many postings that ask that you don't make contact, or that don't give a name. You've heard that your covering letter should ideally have a name, and you'd like to know how to find that mysterious person. In that case, I'm here to help! Try these tricks, in increasing order of sneakiness:
See Also: How Hiring Managers Make Decisions
1. Google Them
You've already used it to find the job posting; now it's time to use it to figure out who you should send your brilliant application to. Depending on how much information they've provided, this will be as simple as Googling the company name or as tricky as turning to a directory (in the olden days, this was called the Yellow Pages) to work out what ABC stands for.
If all you have is company "ABC", find a list of companies in your industry and see which might have that acronym.
If you only have a telephone number, search for it.
If you only have the generic email they want your application sent to, search for it; it should lead you to their website. It's also likely that the second half of it will tell you the company's name, anyway.
Setting up Google Alerts for your relevant companies, industry and titles will mean any results and news about them will be delivered straight to you.
Order some copies of a trade publication. This is the old-fashioned way of setting up a Google Alert; these issues will often tell you everything you need to know about anyone who's important while also keeping you up-to-date on your industry.
2. Browse Their Website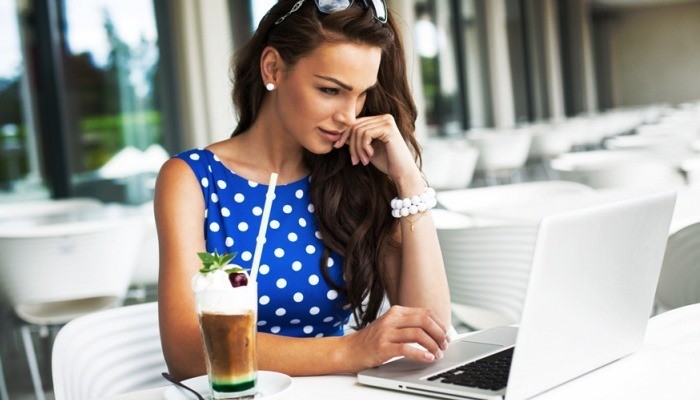 Once you've followed the steps in point 1, you should have their website. The first thing you want to look for is their vacancies page; the same job posting on there may have more information, and applying through there looks like you put in more effort than applying through a job board.
If that hasn't helped you, find their "About" or "Our Team" page, or wherever they list the important people. If the advertisement has a name, it should give you their email address; if it doesn't, it should give you the name of the HR manager. If it doesn't have the email of the person you want or the HR manager but does have other emails, apply logic: if those other people are firstnamelastname@company.com, then theirs probably is, too.
No name and no HR manager? Aim higher. President high. It's very unlikely that the site won't have some mention of the staff at the highest level and, in an ideal world, sending them your application would impress them so much they would hire you immediately. More realistically, however, their assistant will forward it to the right person and you can get in touch to find out where it went. This is known as the "top-down" approach: you've bypassed the lower levels and targeted the top brass, the people who are usually the most open to networking.
3. Phone Them
Useless website? Well, first, if your job is in website development and you don't offer concrete advice on how to improve it, then you're missing a great opportunity to show off your skills.
If that isn't what you do, then it's time to use whatever telephone numbers you can find to make contact. The job advertisement probably won't have the number of the specific HR person – if it has any number at all – so you're probably going to have to start with the general receptionist. There are several ways this can go:
You ask to be put through to the HR person in charge of the advertisement, and it works. More likely, however, the receptionist will take their role of gatekeeper very seriously and refuse. In that case, at least try to get a name.
You engage with them before asking for help. Humans automatically respond positively to someone who asks for help, so rather than getting straight to your point, be friendly, and then ask your new friend for a bit of help. If they say they can't give you the name, say you understand, and ask for the name of the HR director. If they still refuse and you're willing to be persistent, exchange names and then call back another day saying "Hi, it's Me. I was talking to X the other day?"
You call and pretend you're a journalist, investor, or someone who already has a relationship with HR, but darn it! You've forgotten how to spell their name so you can personalize the very important information you need to send them. Can the receptionist just quickly confirm how it's spelled? (I'm not sure how this works unless you have some kind of idea what their name is, but if you try it, let me know).
You bypass the receptionist by calling before or after hours. Calling before can get you through to a helpful early bird, and calling after can get you a helpful voicemail directory that will give you the name of someone in HR.
4. Stalk Them on Social Media
Website didn't help? Mean receptionist, and no luck with calling? It's time to resort to social media. LinkedIn is your best option, but Twitter and even Facebook can work, too, if you're willing to dig deep enough.
If you check your LinkedIn connections, you may find you already have a second or third connection to someone at the company. It might not be the president, but anyone who already works there is someone who can introduce you, act as a go-between, or be a name you can drop when you message the hiring manager. Even searching for the job posting may find a posting with more information, and specifically the person who posted it.
Twitter and Facebook can also be useful, but they're harder to use. They're not intended for networking in quite the same way. If you ask someone on Twitter for their email, they might be reluctant to give it to you (not that you would just say "@HiringManager Can I have your email?" – we hope), and Facebook means sending them a message and hoping they add you before you can contact them, which is unlikely to happen since you aren't a "real" friend.
The most important thing to remember here is that, even though it is a good idea to address your covering letter to an actual person, the quality of your application is what really counts and you shouldn't waste too much time hunting. Even if you don't go to all this effort to find the name, then at the very least avoid "Sir/Madam" by trying "Hiring Manager for [position]", and go through the website where possible to avoid the black hole that is applications sent through job boards.
How far have you ever gone to track down a hiring manager? If you are a hiring manager, do you appreciate people using these kinds of tactics? Let us know in the comments section below.