Finally, validation that your idiot ways may actually help you land your dream job. But seriously folks, new evidence suggests that sometimes dumbing yourself down for an interview or seeming a bit less sharp at work may act in your favour. Working smart doesn't necessarily mean you should act smart.
For some, ignorance is bliss, maybe it's time you chomped on that piece of pie yourself. Here are some tips on how to work like you have an IQ of 27, even if you have the brain of an Einstein.
See Also: Stupid Reasons For Great Inventions
1. Work Wisely
In most cases, office higher ups already assume your class of blue (or white) collar intelligence is ranked far below their knickered heels, so use this to your advantage. Professor Matt Alvesson believes that those with meager intelligence can mindlessly work in unison for hours a day on end, thus improving efficiency in the workplace. This closely aligns with what the Powers That Be believe, let them embrace your inner dumbo and show them you can perform like a robot.

Let's face it, you are probably smart enough to perform most tasks at your job in your sleep. Use these tasks to help boost your efficiency rating. Don't try to out work your cube mate by over thinking simple tasks, just get the job done right and on time. When the time comes to work on a more challenging project, then it's time to let your true intelligence shine through.
2. Stupidity = Productivity
Not only is stupid going to make you more efficient, but it can also help you work more productively.

Picture this, your boss offers up a project, one that isn't too challenging but challenging enough to take some time to complete. This task requires you to work in a team with a few of your coworkers. Most of you could be vastly intelligent, meaning many attention seeking leaders may emerge from the group, and each of these individuals will attempt to control the said project.

This can lead to several issues. First, the group could waste a huge amount time trying to find out which "leader's" ideas should be capitalized upon to complete the project. Second, there will undoubtedly be arguments on which approach is best. Third, individuals in the group may argue about how to execute these ideas properly.

Sit this ruckus out. Getting down to business by choosing a route toward your team's goal quickly is essential. Instead of bellyaching about who is the star of the parade, focus instead on completing the task. Opportunities will arise for you to shine, use your head to figure out when and how. Timing is everything.
3. The Cost of Intelligence Vs Profits of Stupidity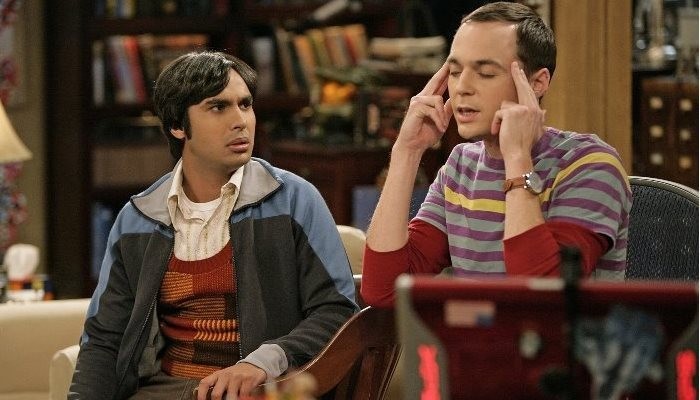 Stupidity is the great equalizer. Ever find yourself dumbing down in social situations just to make an acquaintance feel comfortable? Lack of superior intelligence can be a great unifier. It levels the playing field and can make you more approachable at work. In fact, it could open up more opportunities in which you can wisely display your smarts.

Those who display superior intelligence in the workplace, or even socially are often thought of as the a**hole. This can be ostracizing, and higher ups watch social relationships at work. You don't necessarily have to be the village idiot, just don't be labeled "smart a**" of the office.

Another cost related to heightened smarts relates to your ego control. Sometimes things may not go your way, often after you have put your heart and soul into a project or toward reaching a goal. You may find you don't get the validation or recognition you deserve for your hard work and exemplary efforts. This can be crushing to your ego, which can lead to anger, frustration, and the inability to focus on new tasks that arise.

The short version of it is, don't be the "egotistical a** either.
4. Failure, Don't Cry About It
Maybe you were the kid at school who didn't need to study to ace the test. This does not automatically translate to you becoming an instant success at work projects.

Having things come easy can be a blessing and a curse. For your own sanity, trust your hard work will come with a reward, but do not expect to be an instant star at the office. Your intelligence can lead to laziness, thus the downward spiral to crybaby self-loathing begins. Get it together and realize your potential even when you fail. Learning humility and humbleness can be a life-saver for the over intelligent.
5. Don't Be a Hero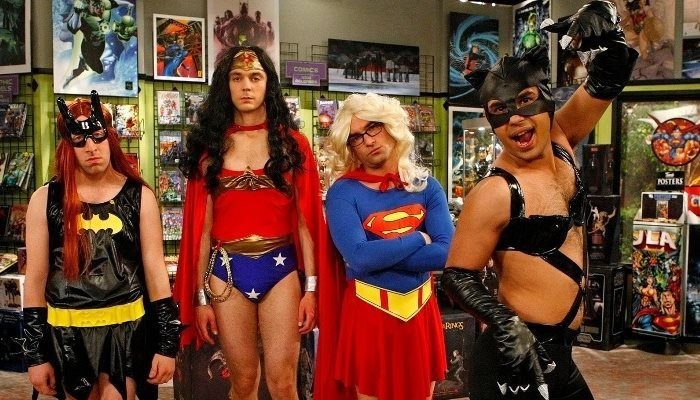 With great intelligence comes great responsibility. The more intelligent you are, the more you will take on and be expected to perform. This is not how you get ahead, in fact, it is sometimes what will keep you in the same job for the entirety of your career.

Sometimes being too good at your job can be a detriment. There is a delicate balance here, so be aware. Do what you are told to do, but don't try to outperform everyone in your department. This can be frustrating for those who are super smart, especially when these individuals can see that there is a better solution to some problems with productivity and efficiency in their particular area of expertise.

Offer suggestions when put on the spot and let higher ups approach you. Running to the manager's office every time you have a grand idea could keep you in the hot seat for longer than you may like. In some cases, this can also lead to discord with your colleagues, so take care when offering solutions.
6. Stupidity Lends to Boldness
Sometimes being too smart can corrupt your courage. Most commonly, your mind can become clouded with "what ifs" when making important decisions, and this can be paralyzing. Throwing caution to the wind in some cases can lead to very lucrative rewards such as promotion, raises, or new accounts. Being bold with how you present yourself alone can lead you to become more persuasive when dealing with clients, bosses, and even colleagues.

Don't get me wrong, some amount of fear is healthy, but being overwrought with anxiety is not healthy at work or in life. Use a dumbed down approach when deciding to make certain moves, but use your smarts to be more strategic when going after something you want or think you may deserve.
7. Find Your Workplace Zen
Taking your intelligence meter down a notch could lead you to reach a better work/life balance. The superior intelligence you may possess can lead to more complicated projects, causing you serious stress. Use your inner dunce to keep projects manageable by taking on some tasks that you consider easy.

This can have two benefits, one, you will perform brilliantly on the projects you find to be easy or mundane making you look like a workhorse superstar. Two, taking on these types of projects more often and complicated projects less allows you more brain downtime, thus giving you an edge when working on more difficult tasks.

The more "stupid" you are, the better you work, the more relaxed you become at home.
See Also: Why Would You Do That?! Five Stupid Stunts That Resulted in Pink Slips

Bottom line here my fellow dummies, acting like you are a few cards short of the deck could help you truly reach your work and career goals. The key is to use your smarts to know when to act stupid. Strategic stupidity can reduce stress, help you become more efficient, and also help you to be more bold. Who knew being dumb could get you places?

Have you ever tried acting stupid at work? Did you find it helpful? Let us know in the comments section below...