Work can be very tiring, and being expected to sit – pretty much still – for over eight hours doing the same – or similar – things throughout the day can kill anyone's motivation. This is precisely why people would kill for corner offices; nothing beats being able to look out the window to unproductively kill your time.
See Also: How to Be More Zen-Like And Calm at The Office
But, if you are beyond tired with work and have lost every last bit of inspiration, don't quit your job just yet. Try using your desk as a fountain of inspiration.
1. Organize Your Space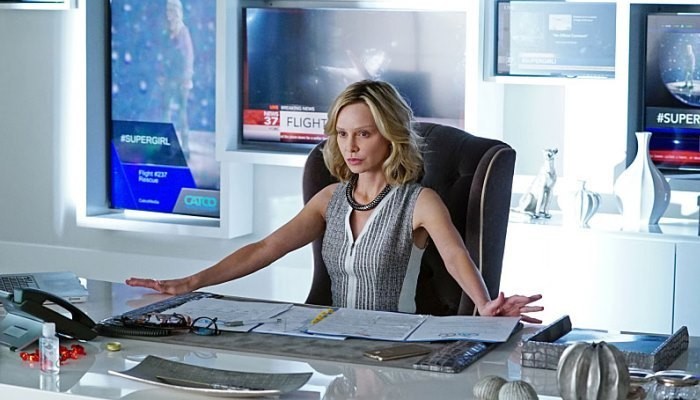 An untidy desk can seriously disorient us at work. It can make us feel uneasy, and it will most certainly make us feel unmotivated. This is why it's essential to tidy your desk up. Have the things you use all the time at hand, and put away anything and everything that you don't use on at least a weekly basis.

This can help unclutter your desk, and having free space at work will make you less anxious at work, and less likely to get upset over everything. Why? Simply because being in a messy space makes us feel messy on the inside.
2. Have a Ritual
Most of us get to work, and the first thing we do when we turn on our computer is to check our emails. However, no one can be expected to be productive the minute they walk in the office, we all need some time to adjust ourselves and get back into the work mindset, so before you start doing anything work related each morning treat yourself to something you like doing on the internet. Whether it's reading your favourite blog, browsing through Pinterest or checking the latest arrivals at Amazon allow yourself these five minutes to get your mind relaxed and ready for work. This way you'll ease back into work easier, and you'll be ready to work when you start working.
3. Use Post-Its for Your Goals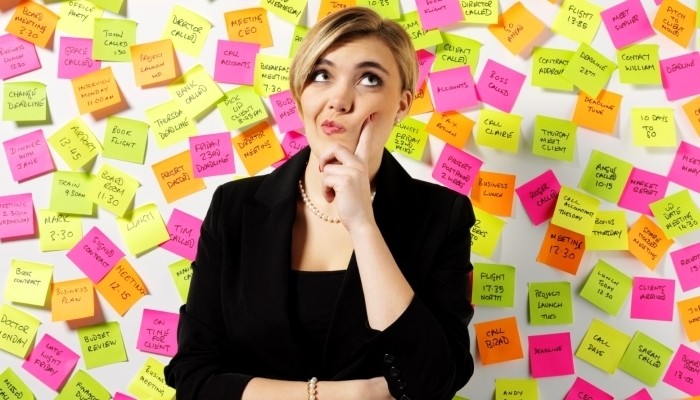 We all have career goals, however for most of us, the sad reality is that when we are at work we forget all about them. We do our work and expect the clock to strike five so we can leave the office and go back to our regular lives, but this is counter-productive if you want your career to count for something.

What you should do is write your goals down, this will help motivate you and keep you focused. But don't just stay there, write your goals down on post-its and stick them to places around you, this way when you get bored and look for something to distract yourself you'll see your goals and get back on the right track.
4. Have a Motivational Playlist
Even the best workers amongst us have periods during the day when we don't feel like working; the problem is that our bosses never understand, and they expect us to work on similar rhythms throughout the day. So in order to beat the slump that inevitably overcomes all of us from time to time, have a motivational playlist to listen to, this can help get you back in the mood and it's guaranteed to make the time go by faster.
5. Surround Yourself With Things You Love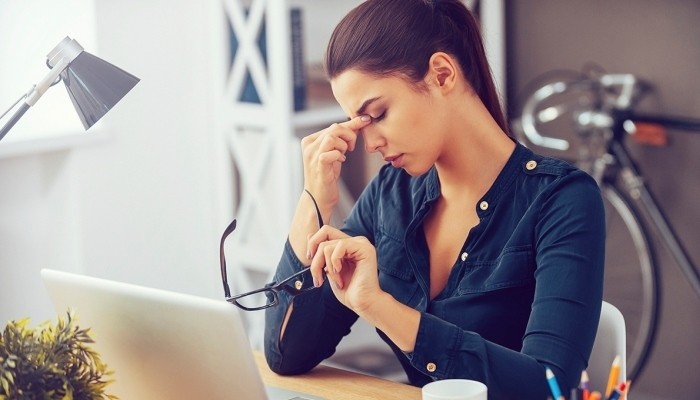 And when I say surround I don't mean that you should literally surround yourself, simply spruce up your desk with items that are useful but pretty. So, for example, why take a boring white cup from the office when you can invest in a cup that's going to make you smile every time you use it.

Put a plant on your desk and make it your life's purpose to keep the plant alive. This article will help you determine the best plant for your desk.

Don't clutter your desk with souvenirs from your trips because this will make you feel like you need to get on the next plane out of there, simply surround yourself with items that make you feel that life's worth living today.
See Also: Top 10 Ways to Secretly Work Out in The Office
The workplace can make us feel truly uninspired. However, you should take the time to make your office a place that makes you happy and a place where you like being. This will not only make you more focused on your work, but it'll also make you feel inspired to achieve more.

What other ways are there to feel inspired at your desk? Share with us in the comment section below.