The freelancing lifestyle sounds pretty damn great, doesn't it? No boss. Setting your own hours. Work only when and for who you want to. Work from anywhere...the coffee shop, the pub, the library, the beach, the park, the zoo. It's fan-freaking-tastic. And many business gurus believe that more and more of us will be jumping to the freelance business model in the next few decades.

Writers, Artists, Designers, Consultants, Programmers, Marketers and Contractors. The Freelancers Union says there are 53 million official freelancers in the United States - roughly one-third of the national workforce - and 1.4 million of them in the United Kingdom. Freelancers are found in virtually every industry, every sector, and every country in the world. And the numbers continue to grow.

Technology and the internet have made it possible for us to work anywhere, with anyone, at any time. We can have clients in Australia, China, India, the United Arab Emirates, Luxembourg, Scotland, and Canada. Language services like Google Translate allow us to communicate with someone regardless of their first language. It's well and truly the global village we've heard so much about.

But it comes with a price. When you're dealing with those kinds of numbers, how do you stand out? How do you rise above the crowd when the crowd is tens of millions strong? As a freelancer in 2015, you have to get noticed, and you're not just competing with other freelancers in your city, or state, or even country. You're competing with all of them. The web has leveled the playing field.

Good? Bad? That remains to be seen. Healthy competition is integral to a healthy economy and market. But does that still apply to freelancers?

The online world can be wonderful for freelancers. But first you have to get noticed. 
See Also: Top 10 Websites to Find Freelance Work
1. Think Beyond Local
As a modern freelancer, you have to move beyond your hometown...even if you're still living in your parent's basement. The world is out there, with hundreds of millions of businesses and individuals clamouring for whatever it is you're selling or offering. And you can reach them without ever having to leave the couch.

Oh, internet. What did we ever do before you entered our lives?!

If you haven't already, set up a freelancer profile on some of the biggest platforms out there like Elance, Upwork, and Guru you need to as there are literally millions of potential jobs waiting for you. But the internet takes as much as she gives. Yes, you're now able to market to the world, but you're also competing against it, too. So...
2. Don't Ignore Your Own Backyard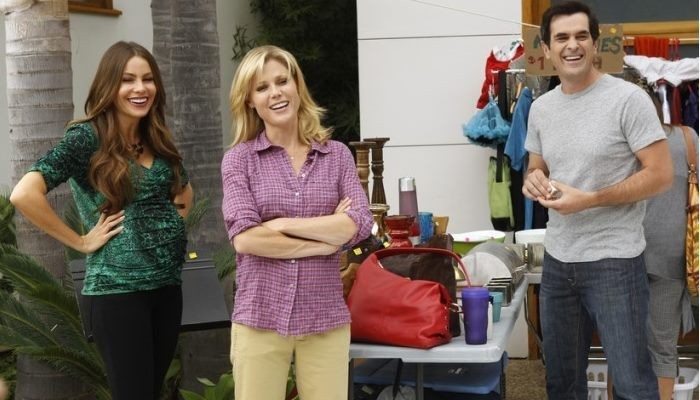 Too often we turn our back on the local opportunities we may have because we've bought into the whole "market to the world" ideology. Yes, you want to reach out beyond the city limits, but you're missing out on a lot of low hanging fruit if you don't market to the businesses down the street. When you're trying to stand out, what better way than targeting companies within 0-60 minutes of where you live?

They can find you online, but if you've focused on (or at least included) local search traffic, you'll come up near or at the top of their results. And as a local freelancer, they'll likely take a closer look at what you bring to the table. As the "local" guy or gal, you've got an immediate advantage. Google My Business allows you to set up a free profile. Include your address and phone number, and you're automatically listed in Google search results, Google Maps, and Google+. When someone near the registered address goes looking for something relevant and associated with your profile, you'll be featured.
3. Craft a Kickass Cover Letter
Freelancers spend almost as much time marketing and chasing jobs as they do working on them. You'll spend hours each week pitching, contacting, applying, and bidding on the available work. Your cover letter will see a lot of action, so make sure it's both kickass and professional. It goes without saying that it must be error-free (spelling and grammar), concise and highlight your unique skills and experience. But it should also get the recipient excited to find out more. It needs to have personality. It's a tall order. A cover letter is not something you can bang out in 5-10 minutes. It's your introduction to a potential employer. It's your virtual calling card, and as such, it demands time, effort, blood, sweat, and tears. A poorly written cover letter will have your application deleted without so much as a second glance.

And it's not one-size-fits-all, either. Your letter should be tailored to the particular job and recipient. Yes, you can use certain elements over and over again, but it really needs to reflect the job you're going after. Highlight the relevant skills and experience. Remind the reader of a connection or association you have. Suggest ideas or additions that they are seeking. Craft your letter to the job and individual. Avoid the common mistakes and stand out even more.  

Invest the appropriate time into crafting the perfect cover letter. Then you can take it apart and reuse sections as you would a LEGO set.
4. Demonstrate the Skills that Pay the Bills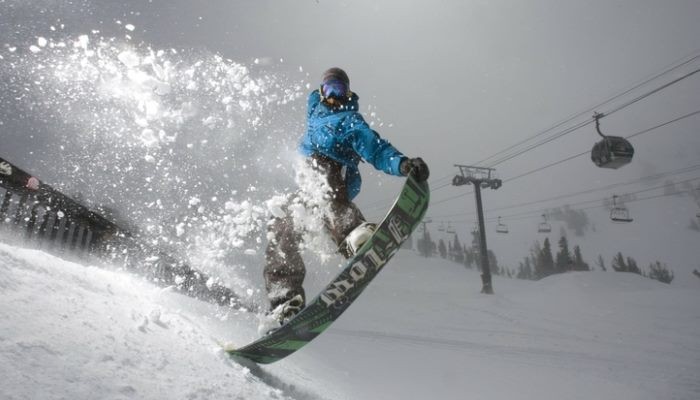 You need an easily accessible portfolio. No matter what you do, potential employers are going to want to see examples and samples of your work. There are many portals online for doing this. You could create your own website using Wordpress, a Tumblr blog, About.me, or Content.ly. If you're involved in a visual medium like photography, interior design, or graphic design, a simple Pinterest profile could do the trick. Whatever you select, make sure it showcases your best work, is easy to navigate, and include a link to it on all your correspondence.
5. Create a Website
Even if you don't necessarily use it for your portfolio, a website is a must these days. And if you want to easily add some quick authority to it, make sure you have your own domain name. If you setup with Wordpress.com or Tumblr - both decent services - your URL address will include their names (example.wordpress.com, or example.tumblr.com). If you register a domain name and pay for online hosting, your website will be only your chosen name (example.com). It looks like you mean business.

As an added bonus, a domain name and hosting will include a relevant email address, too. So instead of contacting a potential employer with your Gmail or Hotmail account, you send in your pitch from yourname@example.com. It gives a better impression overall. Serious freelancers have the tools that go along with it. Anyone can create a free Wordpress blog and Gmail email account in just a few minutes, and with zero investment. Having your own branded website and corresponding email address puts you in a different category.

And once the website is live, start creating original content to share around the web: on social media, in directories, on other blogs and websites. Link back to your site.
6. Get Active on Social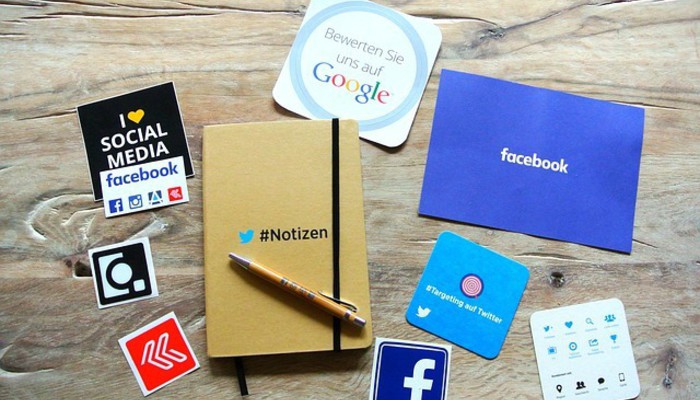 As a freelancer, you need to demonstrate knowledge, authority, and awareness of your industry. One of the best ways to accomplish all three is via social media. Get on Twitter and Facebook. Explore Instagram, as it's one of the fastest growing of all the platforms. Set up your accounts, and then start sharing interesting content. Comment on other accounts. Engage with your followers and fans.

Explore the blogs and websites of the leaders in your industry. Comment - and not just "great article!" - on their posts. Leave meaningful messages that further the discussion or add value for their many readers. Link back to your profile, or even better, your website and/or portfolio. Become a known presence on related blogs, portals, websites, forums, and other online hangout spots.

People look for social evidence of authority and expertise. Make sure you have some to show them.
7. Consider Paid Ads
Google Adwords, Bing Ads, and Facebook Ads are some of the most cost effective ways to get visitors to your website, and your name to show up in relevant search results. It literally takes less than 15 minutes to get up and running, and you can budget as low as a few dollars per day. Is your business worth $2 or $5 per day? Of course. And, once again, it separates the serious freelancers from the casual or part-time ones. You have to be willing to spend some money on your career. Facebook has a captive audience of 1.44 billion. Google controls nearly 70% of online search traffic. I would say you can't buy that kind of exposure...but you can. And should.
8. You Are Your FIrst Client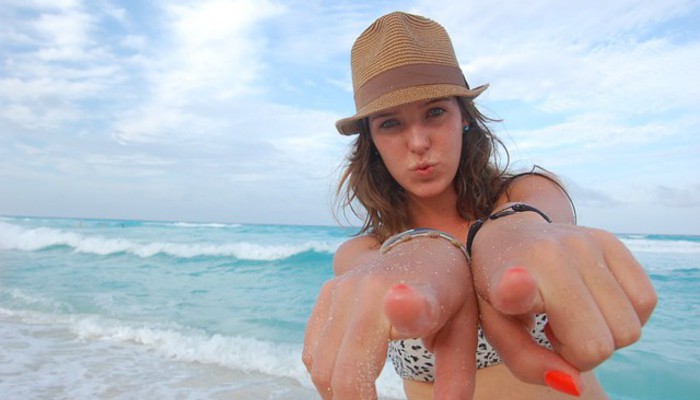 Use your skills - whatever they are - on you and your online presence first. If you're a writer, make damn well certain the copy on your website is top-notch. If you're a graphic designer, create a killer logo to be used on your website and social media profiles. If you design and create websites, put your skills to good use on yours. It's all another opportunity to toot your own horn without having to toot your own horn.

Put your skills to good use and make your online platforms look dynamic, memorable, and outstanding. Give it the same time and devotion you would a paying customer. Take care of you.
9. Develop a Personal Brand
What's your brand? If you don't have one, get one. Are you the zany designer with a flair for the unusual? Or the straight-laced and professional wordsmith that sounds like you went to Oxford, Yale, Cambridge, McGill, and Harvard all at once? Develop a consistent tone, voice, and style. Get it out there. Promote it. Design or outsource a logo you can use, and then use it everywhere. Your brand is you, and if you can get the right people to see it, they'll start coming to you instead of vice versa.  

Even better, use your brand name (and it can simply be your name...it doesn't have to be a clever moniker) in your domain name. Then it's part of your website, part of your email address, and a constant reminder for everyone who sees it.
See Also: 8 Crazy Ways to Get Noticed by a Potential Employer
It's not enough anymore to send an email and explain your skills. You need more if you want to get noticed over the millions of other people with exactly the same background and education. Do a little more than just checking the classified ads and sending the same letter from your Hotmail address to every prospect. You have to move past that.

Build authority. Get your brand out there. Engage and connect with the community. Freelancing can be wonderful, but it's not easy. Work at it.

Any secrets you'd care to share? How did you rise above the din? Leave your thoughts in the comments below…