The levels of connectivity we have these days, in both personal and professional spheres, have done much to make it easier to meet others, build your network and leverage the power of 'who you know'. But not everyone can use the online world to get noticed as a job seeker - after all, your network is only as helpful as the people in it, and if it is used without proper thought, social media can actually hurt your job search.
See Also: 5 Ways to Turn Your Blog Into a Business 
For any job seeker, the first hurdle is getting noticed. While this might mean producing a resume built to stand out in a stack of papers on a recruiter's desk, these days it's just as likely to mean your virtual and digital self must be sufficiently distinguished (and appealing) to make the recruiter seek you out. In a challenging employment environment it can feel like an impossible task, but creating a stand out online presence is just as important for many of us as retooling the resume. Here's how to get started.
1. Blogs and Personal Websites
If you're going to get noticed online you need to make sure it's for the right reasons. If a quick Google of your name comes up with personal social media pages first, then it might be worth creating a simple personal homepage or blog to send potential recruiters to, instead. If you're in a creative field then a website to showcase your portfolio is a real bonus.
What you include is dependent on your purpose and preference - a copy of your resume and contact details are essential. Browse the personal sites of other jobseekers looking for the same type of work as you, to get a good feeling for what recruiters might be seeing from other candidates.
2. Use LinkedIn Groups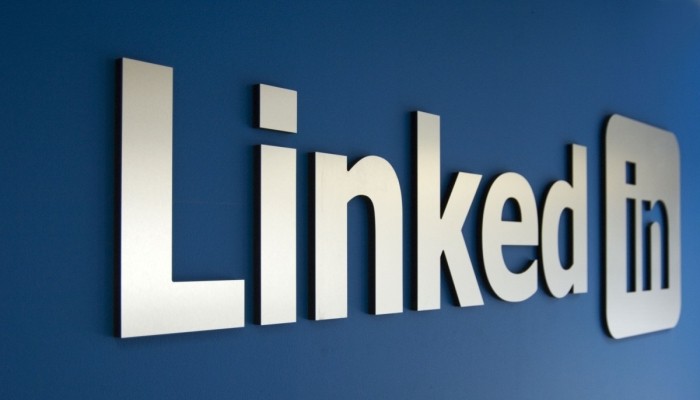 Once you have a great LinkedIn profile, you will start to be viewed and hopefully found by recruiters and other potential new connections. But this requires them to be searching for you (or someone like you) in the first place.
Another great way to make connections and get 'front of mind' with people in your industry is to join and make a contribution in LinkedIn groups. Find groups by searching by keyword or looking at the groups your first degree contacts are already in. By reviewing the groups that your colleagues are active in you have a good base to build on - keywords can draw up large numbers of results which may feel overwhelming. Be discriminating - joining groups and then simply lurking isn't going to help you get noticed, so spend your time and energy finding groups that are active and in the right areas for your job search. Become part of the conversation by asking relevant questions, replying to others' requests and sharing interesting content with the group. Ask group members to connect to build your network in the right places.
3. Fix Your LinkedIn Profile
The go to place for recruiters researching online is LinkedIn. Having a functioning and appealing profile, which is up to date and includes accurate contact details, is essential. Much of your LinkedIn profile will be the same as your resume, so updating both in parallel makes sense.
However there are a few notable differences.
You can tailor your resume to each job application but you can't afford a 'catch all' LinkedIn profile. Choose how to present your experience and desired outcome (if you're currently looking for a new role), and try not to change it.
Your LinkedIn profile could be read by your boss, colleagues and team. Think about any tweaks needed to make it suitable for all comers.
Finally, your LinkedIn profile can be written in a less formal tone if you prefer - the social nature of the site goes a long way to encourage a bit of personality rather than formal stuffiness. It depends on the field you're in, but if the general tone of your business is more 'smart casual' than black tie, then lightening up the tone a bit can help form online connections and get you noticed.
4. Be a Thought Leader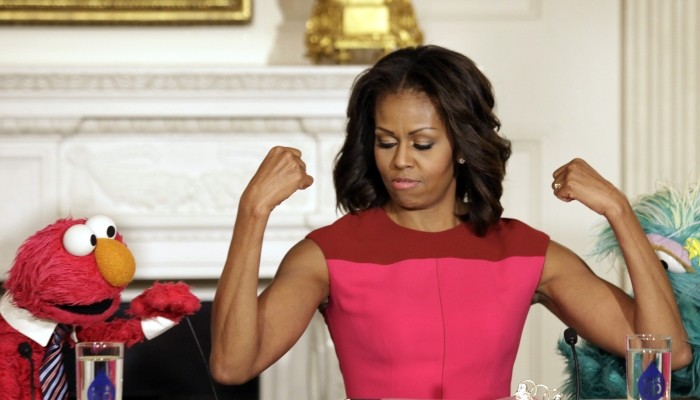 Having an online footprint that's professional enough to share with recruiters is a great start. However, it will be much easier for you to be noticed if you establish yourself as having new and relevant ideas and insight to share with others. Choose your topic carefully and make sure it's relevant to the professional field you're pursuing - if you're an HR professional, for example, it would be fine to choose a niche area to focus on, like employee engagement - but less useful if you decide to try your hand at something completely new and experimental!
If you have developed your own personal site or blog, it can be the perfect place to establish yourself as a thought leader in your field. Write and publish your own content about the trends and opinions at the cutting edge of your chosen segment, and use your platform to share the work of others you respect. If you have chosen not to host your own site, you can achieve similar by posting content to LinkedIn, or consider contacting industry publications and pitching your ideas there. You could even work with established bloggers to contribute a regular column and benefit from their audience and platform rather than needing to build your own.
If you produce your own content and market it on your own site, you can also collaborate with other bloggers and writers working in the same area - a readymade community to help you get noticed online. Share ideas and content, comment on each other's work, and help your new found friends to make connections - and they'll do the same for you.
5. Join The Conversation
Even if you decide that hosting your own site, and creating your own content is not for you - make sure you're taking an active part in the online conversation, to get yourself noticed. Follow relevant businesses and individuals on social media and LinkedIn, and thoughtfully contribute to the discussions that will be taking place there anyway.
Remember it's about quality not quantity - there's no benefit in 'turning up the volume' online if you're not saying anything that builds your reputation and gets you noticed. Think twice about jumping in, but once you do, you should find more connections and contacts come organically.
In a competitive market it can feel difficult to get noticed - and with much recruitment networking and screening going online these days, the skill is not in making a room full of people notice you, but in grabbing the attention of a hiring manager who you may never have met, and who may be at the other side of the country to you.
Getting noticed these days isn't about wearing your sharpest suit, but more about crafting the right content and comments to make an impact. One thing that hasn't changed is the need to be in the right place at the right time - so there's no better time to start perfecting your online presence to up your chance of getting noticed. You've still got to be in it to win it, after all.
Do you have any other tips? Share them in the comments section below.