Who doesn't love sleep? We all do, and the proof of that is how much we hate alarm clocks and how we all pray to be able to get to work later. Sleeping seems to be one of those things that our ancestors managed perfectly well, but the modern world has made us less good at. Our ancestors didn't have much else to do once it got dark, and then they either woke up with the sun, because they got hungry, or because something else was hungry and decided to try and eat them. Things were quite simple back then, even if they were more terrifying.
See Also: 5 Jobs Where You Get Paid to Sleep
Nowadays, is it any surprise so many of us can't sleep well? We don't have to hunt our food, so that's much less exercise, we spend more time in artificial light than we do in natural sunlight and the last thing most of us do before trying to sleep is to sit under bright lights or stare at a screen, and noisy cars were invented to disturb us when we do try to sleep.
Here are a few things you can do today to improve your chances of a great night's sleep tonight: 
1. Temperature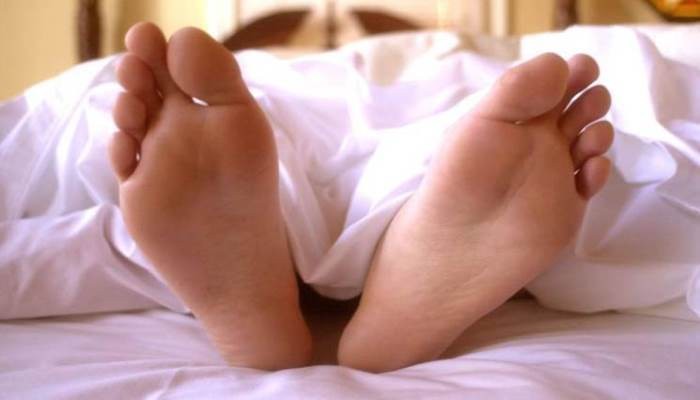 The reason for our ancestors' ability to get a good night's sleep every night? Caves. Cool, dark, quiet caves where they had no trouble sleeping. You might think you want to be toasty warm, but anything above 68F means your body has to work harder to drop your body temperature, which is just one of the things it does while you sleep.
If you love taking long warm baths right before bedtime, think again! The regulation of your ideal body temperature isn't helped by taking warm baths, which is why a bath as part of your bedtime ritual isn't as good an idea as you might have thought; if you do find baths relax you, then have it when you get home rather than closer to bed time.
2. Peace and Quiet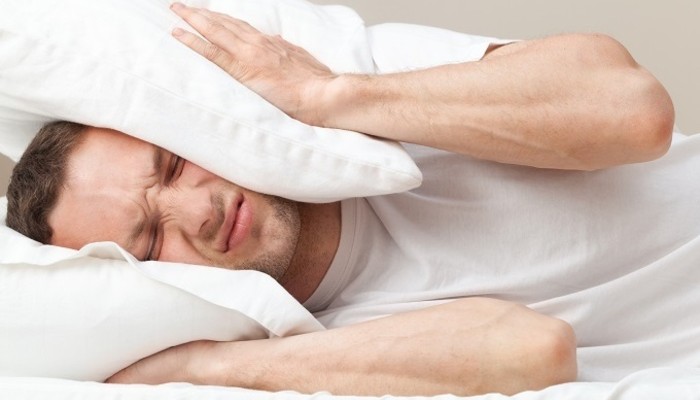 Okay, it's probably quite obvious that screaming roommates or children or barking dogs aren't going to help you sleep. Before you start soundproofing the walls, however, you should know that too quiet isn't ideal either: if it's so quiet you can literally hear a pin drop, then a dropped pin is all it would take to wake you up in a panic. Not good for a restful night.
What you should be going for is white noise. White noise is also known as static, or that noise you hear when your TV or radio isn't tuned to an actual station. If you don't have a radio or TV in your room, a fan is another way to create it. It works because it's quiet, monotonous, and focusing on it can help you ignore everything else.
3. In the Dark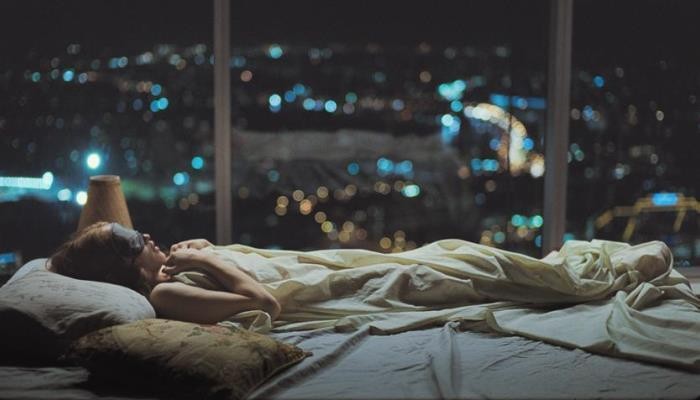 What's the last thing you do when you go to sleep? No, before you put your phone down. Before you turn the TV off, turn off the light. If you haven't been doing that, then that's the first thing you should try. If you're afraid of the dark, get a night light or dimmer switch.
While it's possible for it to be too quiet, it isn't possible for it to be too dark (though some people can find it disorienting.) As well as turning off the lights, turn off the TV completely to get rid of the standby light, get blackout blinds and cover the LED display of your bedside clock with a tissue. Or, if all that seems like too much, just get yourself a sleep mask. 
This also applies to nightly trips to the bathroom. If you can't go without some form of light, why not use a flashlight instead? Not only is the harsh bedroom light unpleasant, but the discomfort and the bright light can make it harder for you to go back to sleep.
4. Know your Light Science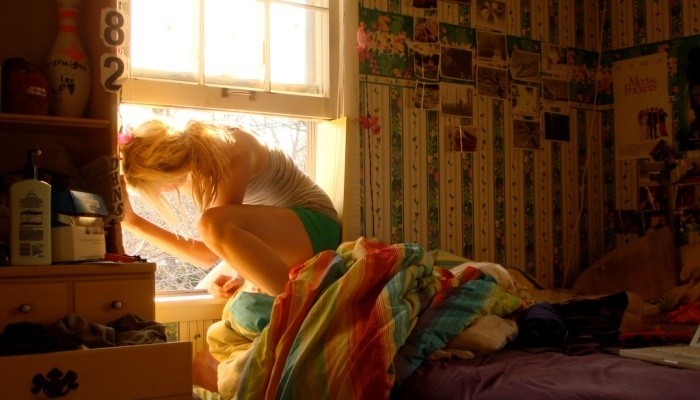 When you were in high school, you learned about light and how it has a spectrum of colours. Two of those colours are blue -which is emitted from computer screens- and red -which is emitted from fireplaces or simply a dim red light. Now, which do you think is more beneficial to your good night's sleep?
That's right, red. You already know that you shouldn't be using your phone in bed, but you shouldn't be keeping it in the room as an alarm either. Invest in a normal alarm clock and you'll get rid of the blue light source, the radiation source, and you'll sleep better knowing you aren't about to be woken up by a notification that isn't actually worth waking up for.
That said, the blue light of sunlight is great for helping you wake up in the morning and keeping you healthy. When it's time to get up you should jump out of bed and pull the blinds open for at least ten minutes of natural sunlight, and forego the sunglasses when you first go out in the morning. If you live somewhere delightfully gloomy where staying outside 24/7 wouldn't get you any sun, consider investing in an artificial light box or vitamin supplements.
5. Have a Bedtime Ritual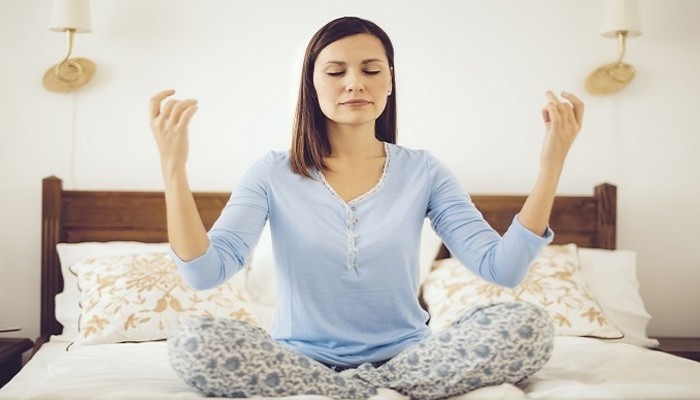 No matter what weight loss scheme they come up with next that promises you'll lose half your body weight in twenty-four hours, it's neither true nor healthy. The same way it takes time to lose weight, it also takes time to prepare the body for sleep. Try these things:
Have a "going to bed" ritual. Instead of getting off the sofa at 10:58 for an 11pm bedtime, get up at 10 and consider something like this: 20 minutes of preparation for the next day, 20 minutes of personal hygiene and 20 minutes of relaxing in bed, perhaps reading or a relaxation technique such as yoga. Consider taking some time to write down the things that keep you up or wake you up to avoid a panic at 3am that you'll forget something.
Stop caffeine and alcohol intake as early as possible. Caffeine stays in your system for hours after you drink it, and while alcohol might help you fall asleep, it isn't a good sleep. It's recommended that you try to stop caffeine by 2pm and that you have alcohol closer to 6pm than 11pm.
Food and drink. Too much food - especially rich foods - could give you indigestion, and too much to drink increases the chances of your bladder waking you up in the middle of the night. Opt for a smaller dinner earlier in the evening.
Exercise. (Don't tell me you didn't see this one coming.) Getting in even 30 minutes a day can help make you more tired so that you find it easier to fall asleep. Try to fit it in before dinner and four hours before bed for the best results.
6. Stop Working in Bed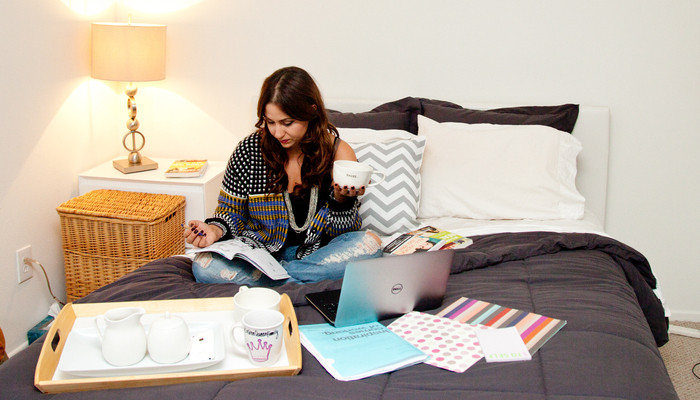 Beds have two uses: sleep and sex. Taking your work to bed with you (unless it's that kind of work, but we're not discussing that here) confuses your brain as it doesn't know if it should stay alert or if it should turn off because you're in that place where you usually try to force it to sleep. It would be like taking your child to an amusement park to teach it about engineering and not letting it on any of the rides.
Similarly to how your office should be a place where all your home problems are left at the door, your bedroom - if not your home - is a place where all your work worries should be left outside. Beds should be fun places, whether it's fun that you have or you dream about, and not something else you've let work interfere with.
7. Move Your Bed
If it's currently right by the door with your head so close you can reach the handle without moving, then it's in the worst possible place. It might seem convenient when it comes to opening it to yell at someone or send out a pet, but it would be better to find other ways to deal with those things. Don't underestimate the benefits of comfort, either, whether it's the right mattress, pillow or bed mate.
Your bed should be is as far from the door as possible, with your feet facing the door. This goes back to those times when our ancestors slept in the back of their caves, partly for warmth and partly for the best possible chance to fight back against any predator that came for a visit. Your house might be tightly locked up and the likeliest intruder a small child, but the distance and the vantage point can still be a good way to feel secure and comfortable.
8. If you Do Wake Up in the Night, Don't Fight it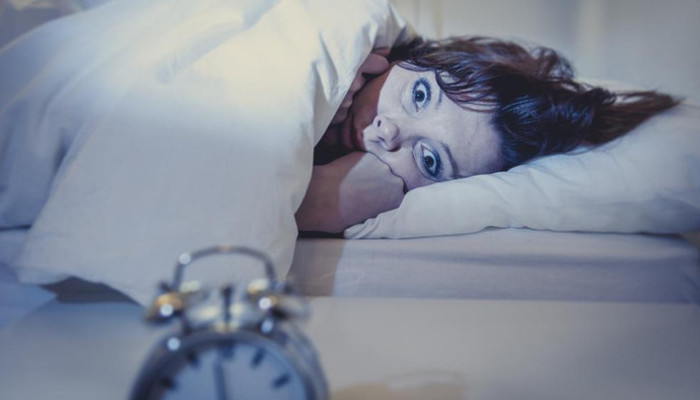 It's never easy to fall asleep when you're lying there thinking about everything you have to do, or thinking "if I fall asleep now, I'll get five hours... four hours... three hours". It also isn't easy to get back to sleep if you wake up and start thinking about how much you want to fall asleep. The same way we can succeed by giving up (it sounds counterintuitive, but what worked for 12th century Samurai warriors can still work for us), we fall asleep better by not thinking about falling asleep.
The first less disruptive thing to try is simply to not move and take some deep breaths. If, however, you haven't fallen asleep after about fifteen minutes, then consider getting up and doing something simple and relaxing for a while, preferably keeping screens off and the lights low. If you've only just changed to an earlier bedtime, it could simply be your messed up internal clock telling you it's had enough sleep and it wants you to wake up.
See Also: Which Position is the Best to Sleep in For Your Health?
No one's suggesting you go and live in a cave for a while, though if you're unemployed, the time away from artificial light and noise could be great for helping your body find its natural rhythms regarding sleep. But, our ancestors also had some good ideas about sleeping - and the best thing is, all of these tips are things you can try tonight!
Do you have any other tips for a good night's sleep? Have any of these tips ever not worked for you? Let us know in the comments section below.