You got the job offer. Fist pump! Hooray! But wait -- your time of dealing with the anxiety and being under the microscope isn't over just yet. Like most things in life, there is a right and a really wrong way to handle the next stage.
See Also: How to Write a Thank You Letter for a Job Offer
If you think about it, there are a lot of parallels between online dating and the job hunt. They both involve excruciating interviews, during which both sides have to reveal potentially- embarrassing aspects of their inner lives. Communication can get weird. There are the awkward pauses in conversation, and the decisions to make about when's the right time to get back in touch. There's the posturing, the feeling of putting yourself on display. It's all weird.
With the job hunt, though, there's a solid point at which things can move on to the next level, or simply end. Don't you wish that dating had that definite beginning or end point? With the job hunt, the employer is eventually going to stop wavering back and forth, and ideally, offer you the job.
You might think you have it in the bag and that you'll soon be cruising around the cubicle world with the best of them -- but not just yet. Just like dating, everything you say can still be analyzed and over-analyzed, and unfortunately, you could still screw it up.
Before you take the next step and go to accept the job offer, read these tips for avoiding messing it all up and ending back in the employment pool...
1. Send a Text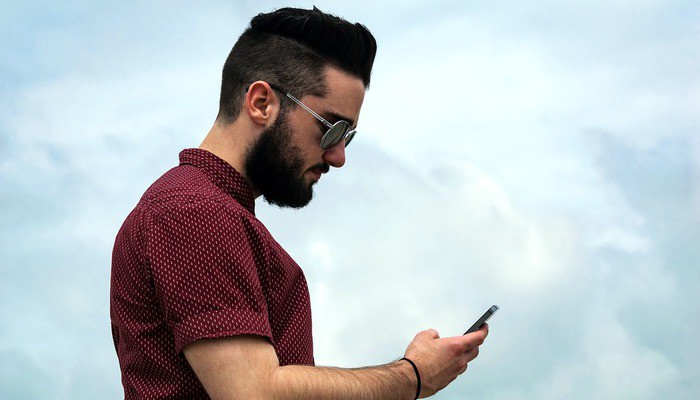 You might have gotten away with sending a cryptic text to your latest date to break off the "relationship," but that's love, not money. (The less-jaded among us would say that both love and money deserve equal respect, but let's face it, only one of them is keeping you in new Manolos.)
When you're dealing with something as important as a new job, skip the too-cool routine you use on Tinder and avoid text messaging the new boss about your decision. How many times have you heard your single friends say "AND he broke up with me via text message." Something about that method of communication for big moves makes you something of a monster. Breakup texts are just not cool.
2. Use Social Media
Speaking of all that, don't you dare try to send out a tweet in which you hashtag the company and say you'll take the job. Don't write on their Facebook wall, and don't even bother direct messaging through channels such as Instagram, Facebook, Pinterest, Twitter, or Snapchat (unless that's where you've been corresponding with the employer all along).
For one, the person running that company's social media profiles may just be a troll who lives and works in the dark corners of a remote coffee shop, hardly ever corresponding with the human resources department. For another, it's damn confusing when you switch up your methods of communication and come out of nowhere with a message on a new platform.
As a general rule, stick to the modes of communication the hiring manager has used. It's OK to send an email to the person so that you're utilizing some form of "written" communication for the record, but even in the world of near-constant social media chatter, a phone call to follow up is not going to hurt.
3. Make People Wait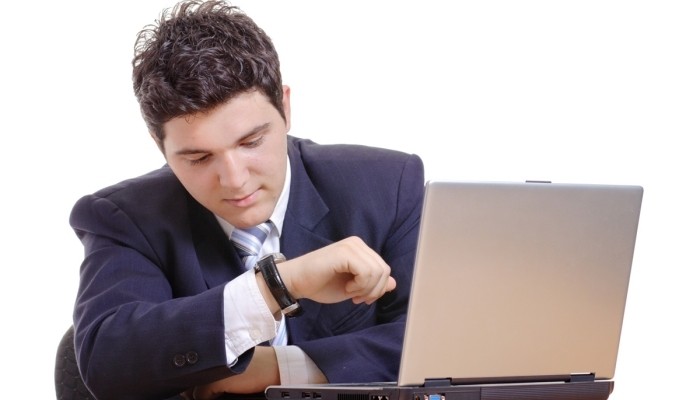 Don't let the fact that you can't immediately start Snapchatting your new boss stop you from being in communication at all. While it's normal to need a little bit of time to mull over the details of the job offer, you'll need to make your decision pretty quickly. This isn't the new boyfriend (or girlfriend) you just met online, but like that person, your employer is eventually going to write you off if you don't keep in touch. Thus, don't diss your new boss by not hollerin' sooner rather than later.
In general, you should give the new employer an answer within a few days maximum, and probably even sooner than that. Once you know, what's the point of waiting?
4. List Demands Like a Diva
You might be the type of girlfriend (or boyfriend) who "tests" her new man by making a string of petty demands that he can't possibly ever meet, but when it comes to your new employer, you have to throw those diva ways out. During the interview process you should have been asking questions about your salary, time off, work duties, schedule and other details, so that there's not much left hanging during the offer.
It's OK to ask the employer to work with you to come up with terms that you both can live with, but don't come right out of the gate being like "You'd better do this thing for me or the deal's off." You are still in the inferior position, so adopt an attitude of negotiation when you bring up the fact that you'll accept the job, with terms. Starting out with an ultimatum, whether you're working with a new employer or you're starting a new romance, is kind of a big no-no. You are not a diva -- you are a hopeful worker starting at the bottom of somebody else's corporate ladder.
5. Act Less Than Enthusiastic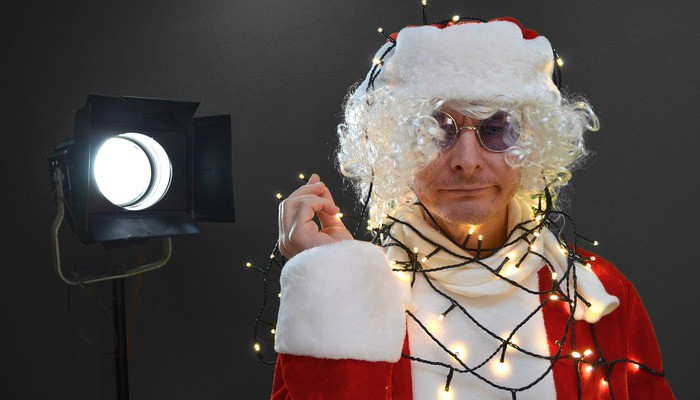 Being too cool and acting like you're above everything might be a tactic you use to gain new admirers at the club, but it's not going to work here. Employers want to know that you are super stoked to have the chance to work with them. They want to hear that this is the perfect opportunity for you, and for them. Before even accepting the job offer, you should have thought long and hard about whether this job was right for you, or you're likely to erupt with more snarky, ungrateful comments than you'd intended.
Even if you're taking a job that you feel is beneath you, try to conjure up those skills you learned in high school theatre class and act like you're excited. As a general rule of thumb, employers like people with good attitudes.
See Also: How to Turn a Rejection Into a Job Offer
Getting the job offer can be a big weight lifted off of your shoulders. Somebody actually wants you, and that's a good feeling. Still, don't screw it up by making some basic mistakes.
To recap, here's what you should do:
- Give your answer in writing. Email is fine, if the employer is expecting to hear from you that way.
- In the email, name the job you're accepting and the terms, such as the proposed salary, schedule and so on. Also tell the employer on what date you expect to start.
- If you're not thrilled with any of the terms, say something like "I'm excited to begin work, but can we talk about the salary?" Leave it open to negotiation.
- Whatever you do, stay positive. Act like you love the job and that you're thrilled to be there. In the best-case scenario, you'll start working in a job you think you're not going to like, but over time you'll find that you're getting raises or getting promoted because you've put your best foot forward.
Dating and job hunting are definitely a lot alike, but by playing your cards right, you won't have to worry about going through this awkward face with your employer.