When working at that regular job isn't really panning out, there's always the prospect of becoming a YouTube star. It worked for Justin Bieber, so why shouldn't it work for you, too? But while you may be more than keen to start making videos and become the next big thing on the World Wide Web, it's not all that easy. If becoming a viral video sensation was a piece of cake, then every business in the world would be taking advantage of it in order to hawk their products and services.
Still, following some basic guidelines could help you achieve online fame. Here are some ways to get started in your new career.
See Also: How to Make Money From Youtube
1. Be Really Good at Something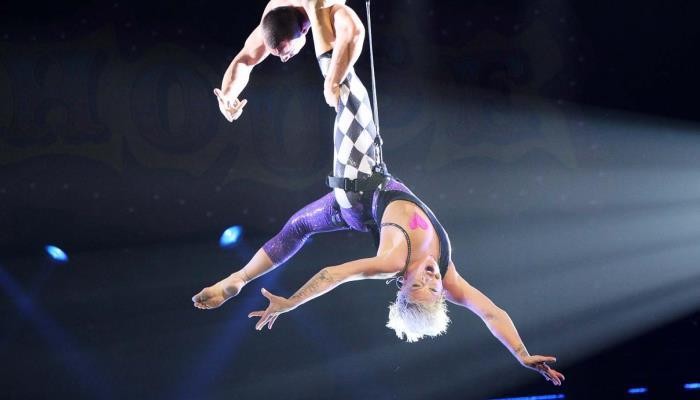 This is the most obvious route to fame and fortune but, unfortunately, it's only the beginning. Just ask all of the unemployed and underemployed singers and actors in Hollywood whether their loads of talent has helped them achieve the sort of success they knew was their birthright.
In any case, having a knack for singing was the basic thing that propelled Justin Bieber to uber-stardom – and then, of course, to long nights and a revolving door of lady loves. If you're good at something, start showing it off on YouTube. But be careful about what you put out there. Take the time to actually practice your craft and to show off the best of what you can do so that someday when you're famous, that embarrassing video of you wearing a clown suit doesn't get leaked to the mainstream media.
2. Do Something Inspiring
Wait, you don't have a specific talent for singing, dancing, playing an instrument, or tightrope walking? Then you're going to have to think of something else. Another thing that gets a lot of traction these days is doing or saying something that is really inspiring. Think of the man who's pushed his disabled son's wheelchair (with the son in it, of course) through countless marathon races. Or the dad who lets his son play with dolls and announced his commitment to his son's freedom of choice on his own YouTube channel. These guys didn't have anything particularly special or talented about them, but still: they became sensations on social media.
3. Do Something Utterly Ridiculous
Okay, now we are devolving – but that doesn't necessarily have to be a bad thing. If you don't have a talent and you're short on ideas for inspiring the masses, you do have one more option available to you: be totally annoying, terrible or ridiculous, or take a video of someone else doing something repulsive. Think of something that will get people talking, and then be brave enough to videotape yourself doing it. And don't worry about the arrests or public scrutiny that might ensue, because other gains like fame or funds could come with it.
4. Get Your Kids Or Cats to Do Something Cute
We may be an evolved society, but that doesn't mean we don't still love cat videos. And videos of cute kids. The only problem is that you never know when your kids or cats are going to do something adorable, so you may just have to follow them around a lot in order to catch them on camera. The other option is to spend the time you could be spending developing a talent on training your kids or cats to do something really special. Teaching a kid to play an instrument could reap a lifetime of rewards, but what is that compared to the five seconds of fame she'll get from being a YouTube sensation?
Don't have your own kids or cats? Borrow some from your neighbors – or start your own daycare business for kids or cats.
5. Put the Good Stuff Upfront
So, now that you have an idea of what types of content can get you closer toward your goal, you have to also know how to optimize that video for maximum success. One thing to remember: these days, people's attention spans are about as short as an ant's. Thus, you can't leave the good part of your video toward the end. People just won't want to wait that long. If they haven't seen the good stuff after about 10 seconds of watching, your future fans are just going to stop watching – simple as that. With that in mind, don't be shy about cutting out parts of the video that aren't relevant, or that'll put the punch line too far back in the video. Give people what they want right away, and you're more likely to have them recommend that video to their friends.
6. Have People Who Know People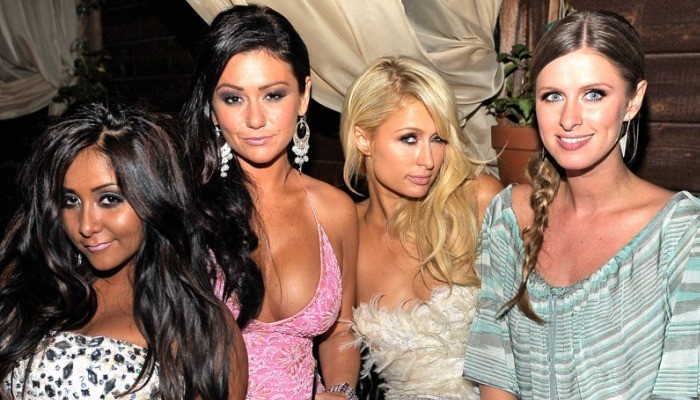 It's possible to launch your own YouTube channel, post a video, and to have it go viral with very little prodding on your part. But, most times, that's not the way it goes. To see the highest chance of success, you have to have followers who have followers. Ideally, some of your followers, or your followers' followers, will be so-called "social influencers", meaning they're people that other people trust to deliver quality info on the Internet. Building a network of "people who know people" takes time. It also requires you to not just have a YouTube channel but to also use other sites like Twitter, Instagram, Snapchat, and the like to build your following. Once you've made that video, the obvious next step is to share it on your social channels, where it's more likely to get noticed by those influential people.
7. Don't Forget Your SEO
Another critical part of getting your video noticed lies in keywords and titles, and other SEO-type stuff. If people are searching around YouTube for a certain thing, they'll be more likely to find your little video when it includes keywords that those people are looking for. A title that describes the video quickly and easily also helps. If you've ever wondered why the video description under a popular video contains a list of words that are seemingly useless, now you know. They might not be formulated into a coherent sentence, but those words are aimed at getting attention from the search engines.
8. Keep the Conversation Going
Some video producers manage to get instant recognition for their videos, with views that hit the million mark within even a day or two. For a lot of other videos, however, it can take some time. Don't just sit back and wait, though. Take part in any conversations that are happening around your video. If someone comments on it, comment back. If someone makes an inflammatory statement about you or the video, fire back with something that will keep the conversation going and will get other people talking. A lot of viral videos gain momentum this way – which means that your work is far from done after you've uploaded the video and put in the relevant keywords and titles.
See Also: How To Monetise A YouTube Video
In a world where about one billion people have a YouTube account, there's never a guarantee that you're going to be an Internet sensation – or even that a single person is going to look at your videos. Still, if you're not going out there and making an effort to produce the stuff that people might want to see, you're not going to get anywhere anytime soon. So, good luck, brave YouTuber! You'll need all the luck you can get…
Are you a viral video star? Do you have any tips and tricks for the rest of us? Let us know in the comments section below!