Choosing a career is the most difficult decision you'll ever have to make in your life. Did you make the right one? Check out this article to find out.
Some people know what they want to do from a relatively young age. Others take their time and haven't even figured out what they want to do by the time they are in their 30's. While there is no specific timeframe for this, most people are expected to know what they want to do for a living before they finish school. But, what if an immature decision leads to the wrong career?

If you doubt the decision you made as a teen, it's never too late to start again. Personally, I am a strong believer that every person has enough skills to work in several different fields and is not confined to one for their whole life.

This is how to find what the best job for you is:
1. Become More Self-Aware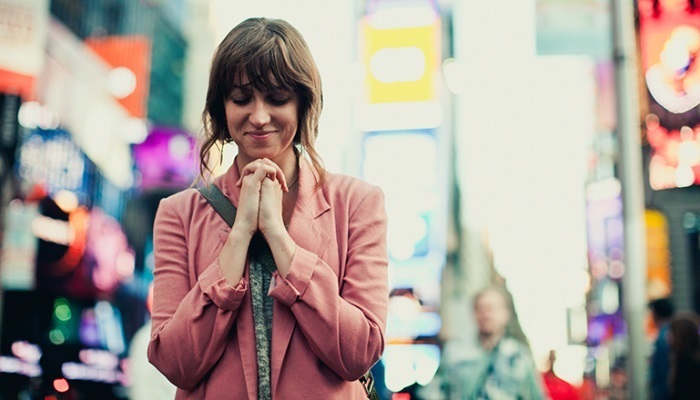 The best approach to finding your ideal career path is getting to know your skills, talents and values. In other words, you have to become more self-aware. Frank Parsons who is considered to be the founder of the vocational guidance movement, was the first person to point this out. With his talent-matching approach to career guidance known as the trait-factor theory, Parsons supports that you have to measure the individual talents and attributes required in every job to find out which career is most suited to you.

Parsons believes that occupational decision making occurs when people have achieved the following:
An accurate understanding of their individual traits (aptitudes, interests, personal abilities).
A knowledge of jobs and the labour market.
A rational and objective judgment about the relationship between their individual traits and the labour market.
Parson's theory is based on 'matching' your current skills, values, interests and personality to careers that require the skillset and motivation that you possess. This theory is still relevant today considering that skills are important to employers and should be matched to the job you are applying for so that they can determine your suitability for the position. This proves that being self-aware not only helps you determine your ideal career path but also improves your job prospects as a whole.
This is what Parsons wrote in his first report to the trustees of the Vocation Bureau:
"The fundamental principle is adaptation. If a man is doing work for which he has a natural fitness and an adequate preparation, - if his abilities and enthusiasms are united with this daily work and find full scope therein – he has the foundation for a useful and happy life. But if his abilities and enthusiasms are separated from his work… he is likely to be only a fraction of the man he ought to be."
Currently, there is a range of psychometric tests including aptitude and personality tests that can help you become more self-aware and choose the career that's best suited to your needs. Perhaps the most reliable testing tool is the Myers-Briggs Indicator, which helps you determine your personality type, personality characteristics and finally lists some of the careers you may be well suited to.
2. Think About What You Like/Dislike Doing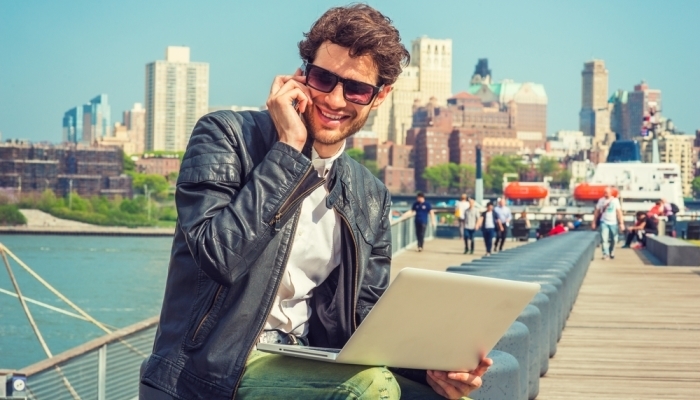 Don't know what the best job for you is? That's easy. Find out what you like and dislike doing. For example, try to imagine how you see yourself 'in the job' e.g. the work environment and the nature of work. You might find it useful to come up with a few statements that describe a job or activity that you can do to find out if/how much you enjoy doing it. This is what most personality tests do to help you prioritize your interests and determine your ideal career.
Here are few statement examples that you can practice with:
'I like working with children'                                
'I enjoy working on computers'
'I prefer working independently'
'I like to travel instead of working in an office'
'I want to have a sense of variety in my job'
'I enjoy going on adventures'
'I prefer working outdoors'
'I want to contribute to something meaningful'
'I want to be my own boss'
You may find it easier to write down things you don't enjoy rather what you do enjoy, but that's OK. Determining what you don't like helps you reduce your available choices, which makes it easier for you to find what you like doing. When you are done, you can prioritize your choices by putting numbers next to them to determine what's most important for you.
PayScale has created the Best Job for Me quiz to make things easier. You answer six basic questions, and then you get a list of careers that are most suited to your answers. What I love about this tool is that it also gives you essential information about each career to find out what's required from you in terms of education and work experience.
3. Find What Makes You Happy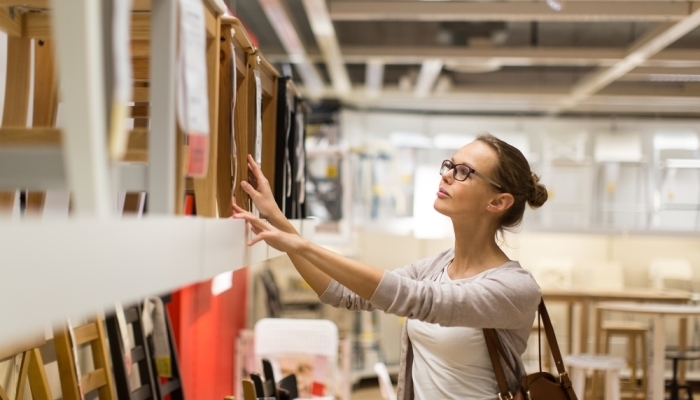 Charles Bukowski once wrote, "find what you love and let it kill you." While the famous poet wasn't talking about work at the time, this is more relevant that you think in terms of choosing a career today. In a world where the need to make more money seems to be more important than being in a job you love, it is no wonder people end up being miserable in their jobs. But, finding your passion in life is vital because it can lead you to great things and being content with your job and career.

Not convinced yet? Here's another example. Looking back, Einstein proved that this is how you should think of career success. Devoting his life to science, he made amazing discoveries that would forever change the world. Now wouldn't you want to do the same? But how are you going to do it if you are in a job that you aren't happy in?

If you want to find your true calling, start by asking yourself some honest questions. What's the one thing that you imagine yourself doing all day long? Writing novels? Drawing? Grooming pets? Working with machinery? There are so many things that you can do – but perhaps haven't tried yet and who knows they might even have good salaries.

What's the one thing that inspires you? What forces you to get off the couch and start doing something? Even if it is something as simple as making jewelry or taking care of the garden, it can be an excellent way to see what you would enjoy doing for a living! Opportunities are limitless, and once you find what makes your heart tick, you will find your way.
4. What Happens Next?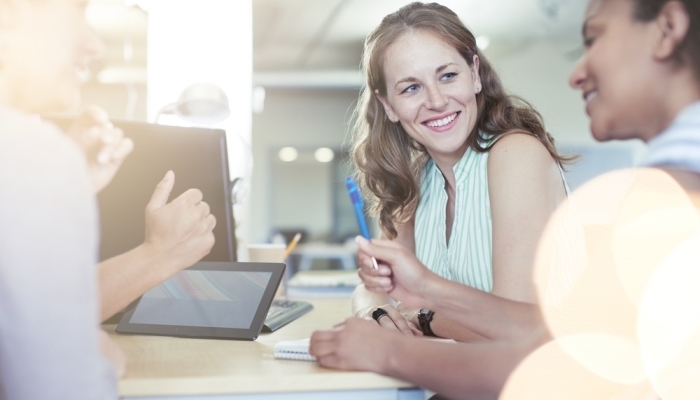 So let's assume that you have an idea of what you want to do. What happens next? Deciding what your career path is going to be is one step to finding fulfilling work, then other factors come into play. When you start looking for a job, you may find yourself thinking about the new role, the organizational culture of the company and the people you will be working with. While your aspiration to do well in your field can keep you happy, factors such as work-life balance, job benefits and work environment may become important barriers to your overall job satisfaction.

The only problem with this is that you never know what a company is like before you take the job. As such you never know what to expect either. But, there is a way to get as much information as possible before you enter unfamiliar territory. This is called 'creative job-hunting.'

Creative job-hunting is an alternative approach to looking for a job. Instead of applying for a job and seeing what happens after you take it, this job hunting method requires you to talk to people doing the job and to try it out by work shadowing and hands-on experience. Since you don't know what a job is like until you do it, job shadowing gives you the opportunity to try out careers – and employers, that you are interested in before you make your decision. But, as good as it sounds this method will require a lot of networking, company research and informational interviewing to implement properly.
See Also: The 20-20-60 Approach to Finding Your Dream Job
Choosing a career might be frustrating, but it can be a lot easier. As long as you know what steps you need to take, and you are familiar with the tools and methods you need, you are on the right path.

Have you decided what the best job for you is? If not, how are you going to do it? Let me know your thoughts in the comments section below…