Many of us dream about telling our boss to "take this job and just shove it," but that is never really a good idea. It's actually a really awful idea.
We really shouldn't need to go into detail as to why it's such a bad idea, but there's a reason why disclaimers exist: dumb people. Fortunately, you're not one of them, so we don't have to tell you why it's important to leave a job on good terms.

But, that doesn't mean you're an expert at quitting jobs – especially considering this is the very first time you're handing in your resignation. And, naturally, you're not quite sure how to go about it.

Fret not, because we've put together this little guide to help you tell your boss you're quitting – the right way.
1. Tell Him in Person
Your boss should be the first person in the office to find out you're abandoning ship. If you choose to tell a coworker first, who happens to be your bestie and who's been sworn to secrecy, just remember that word has a funny way of quickly getting around the office. And if your boss hears the news from Deborah who heard it from Mike who heard it from Shannon, then that could spell disaster for you – especially when you were planning an exit that wouldn't burn bridges.

A good idea would be to schedule a meeting with your boss where you could privately break the news to him. This will allow you both plenty of time to hash out the details of your departure. And whatever you do, do not quit publicly, and don't do it in a blaze of glory. You'll only make yourself look bad and permanently damage your professional reputation.
2. Explain Your Reasons for Quitting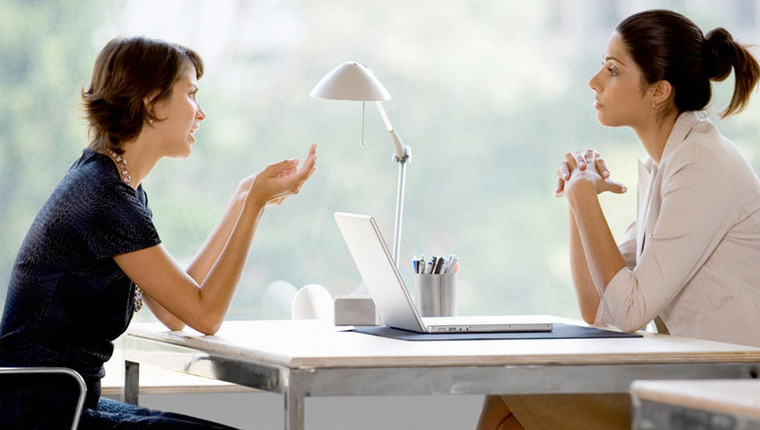 Your boss is a sexist, womanizing a**hole who blocked your way to a well-deserved promotion because you wouldn't sleep with him – check! You get paid 10% less of what your male counterparts are earning, even though you doing all the work around here – check! Your coworkers are a bunch of f*cking idiots – check!

I'm surprised you didn't quit sooner! But, now isn't the time to list off every single reason you hate your job, coworkers, and even your jerk-for-a-boss. Doing anything of the sort is unprofessional, and it can be potentially damaging, especially if you're relying on your boss for a good reference.

You don't have to mention the specifics of your new job or your ongoing job search, but you could allude to this in a more general way. Let's say you work in inside sales, you could mention that you found employment in outside sales, and that's that.
3. Give Due Notice
Traditionally, you only need to give two weeks' notice if you're planning to leave. But, different companies have different policies when it comes to handing in your resignation, so you might want to look into this. Your contract might require you to provide a different, and potentially longer, amount of notice – and make sure to do what is required of you.

If you quit on the spot or leave in the middle of your notice, you could – and most likely will – lose any money that they owe you. This includes your salary, unused vacation time, and any other benefits you enjoyed while working for the company.
4. Be Prepared to Leave Immediately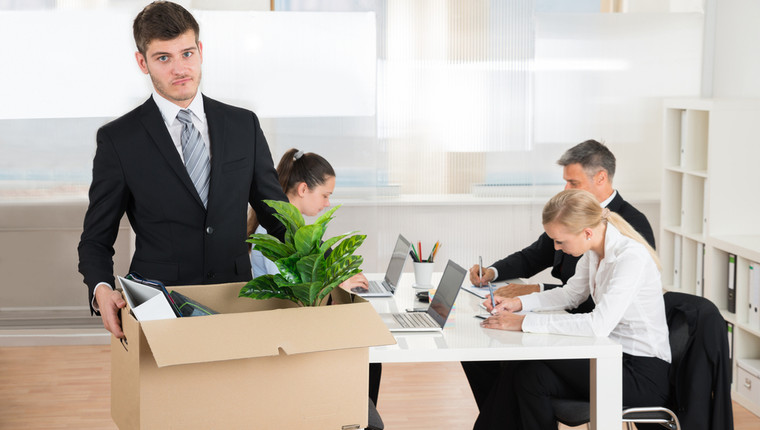 It's highly unlikely that your boss will be happy to see you go (unless he really isn't fond of you); after all, a series of employees quitting doesn't exactly make him or the company look good. But – and this is a big "but" – your resignation could make him really unhappy to the point where he demands that you leave immediately.

He could take your resignation very personally – and it might seem like you've offended his ancestors or something – so you might want to back up any documents and projects that belong to you beforehand to avoid losing them, should your boss immediately cut off your electronic access. Things rarely play out like this, but it is a possibility, and it's better to be safe than sorry.