When you're working for someone else, you might not give a second thought to sloughing off, knocking off early, or just generally finding ways to get under the boss' skin. Just punch that time clock, baby! Whether you're paid by the hour or you receive a salary, someone else is ultimately worrying about making sure you get those dollar bills coming through the door.
It's when you work for yourself, on the other hand, that you begin to realize just how much time you can actually waste during the workday. Suddenly, you're not at the level of tween anymore who's allowed to spend all day trolling Instagram for awesome hashtags. You suddenly have to worry about packing in as many real, productive activities as you can in order to keep your bills paid. If you don't work, you don't make money. That's a harsh reality for a person who's used to cruising through the workday.
But whether you're the first type of worker or the second, it might be time to check out how you're working. If you're an employee working for someone else, learning that you're pretty much a slacker when it comes to productivity can help you wake up to reality and begin to actually contribute to your company in a meaningful way. When you're doing that, you may be surprised to find that your employers have taken notice, and that raises start rolling in as easily as gathering Instagram followers.
If you're an entrepreneur or you're self-employed, it's obvious what a serious evaluation of your work time is going to do: it's going to help you trim the fat and get crap done.
Do any of these habits look like you?
See Also: 15 Time Wasters Successful People Avoid
1. Time Burglars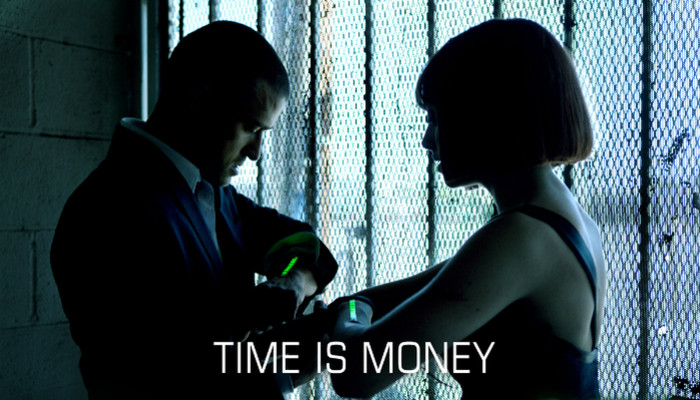 We all have them: those time burglars who love to steal our precious moments.
Whether it's that coworker who always seems to have a juicy tidbit of gossip to share, clients who need you to be on call to manage their every little need, or bosses who always seem to want to "talk it out", let's face it: those people are burgling your time in a major way. Here's what's worse: you're letting them do it.
If you find yourself letting other people go on and on while in your head you're maintaining an inner monologue about what you need to do when you get home that night or what you're having for lunch, you have to put the brakes on. Find a way to politely let those people know that they're keeping you from doing important work. When in doubt, give them a creepy burglar/ski mask and hope they get the hint.
2. Emails
If you have an email account, you're probably royally mismanaging it.
If you're like the rest of humanity, chances are your account gets overrun with stupid appeals for things you don't need, goofy jokes from your father, automated emails from every place you've ever bought anything and, also, perhaps a few work-related emails. The problem is you're probably spending way too much time deleting and managing those useless emails in lieu of getting actual work done – or even responding to those paltry few emails that actually matter.
It might be happening to everyone you know, but still: for the love of all that is holy, get yourself some kind of email management system. For one, look for an email-sorting app that places your automated emails into a folder that you can ignore until you have some free time – which is never, right? Even better, consider getting a digital assistant who can help you sort your email and only deliver the stuff that you really, really need to see. You may like the mindless clicking and deleting that comes with dealing with email, but if you're actually hoping to get actual work done, the way you're doing it now has to go.
3. Spacing Out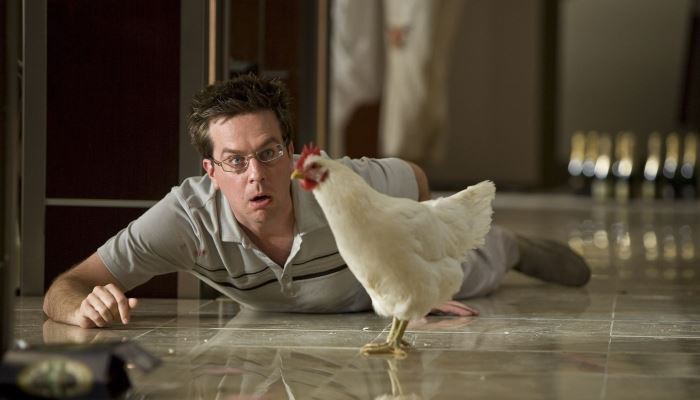 If your boss has asked you more than once whether you smoke weed on your time off, chances are you're spacing out at work a little too often.
No one is capable of being on the ball at all times, and every one of us is bound to be checked out from time to time. Still, there's a difference between the occasional checkout and being spaced out at work and paying no attention at all to what's happening around you. How many times do you let your mind wander at work? How much time is that taking up? Are you indeed popping pills or grabbing a joint to get through the workday?
Start to take notice of how much time you're spending being spaced out – it might shock you.
4. Meetings, Meetings, Meetings
Oh dear Lord, the meetings. If you work in an office in which meetings are a regular occurrence, then you've probably asked yourself whether all of those meetings are actually necessary. A meeting to decide what you'll do at the next staff meeting? Try sending out agenda ideas via email instead (which, of course, your angelic digital assistant will manage for you). A meeting in which the entire staff is asked to be there, just for posterity's sake? Heaven help us.
If you have any control at all over the meetings you attend, or if you're the one who's constantly scheduling meetings, stop the madness. You don't need all those meetings.
What's more, look at whether there are ways to trim the length of each meeting. A solid agenda helps, as well as having a timekeeper on your team to rein in the time burglars who like to hear themselves talk for long periods of time during every meeting.
You might like the fact that you can attend that daily meeting and basically check out for an hour of your day, but in the interest of actually getting stuff done, you gotta limit your meeting times.
5. Getting Pushed Over
Let's face it: your coworkers are taking you for a ride.
Nearly every leadership handbook you've ever read probably mentions the fact that "saying no" is an important skill. While it might seem old hat, it's true. If you're the team member who never seems to turn down anyone for anything, then there's a good chance you're being taken advantage of and are taking on tasks that you don't necessarily need to be on your plate. If you are doing work for other people or letting clients dictate your every move, then there's a good chance you need a lesson in saying no. You don't have to be rude about it, but you can let people know in a professional way that you have other priorities right now. When it comes right down to it, that's how the most productive people in the workplace are able to seemingly get so much done. And in case your coworkers happen to ask you what it is that you're doing that is so important, whatever you do, don't mention anything in steps 1 to 5...
6. Social Media Addiction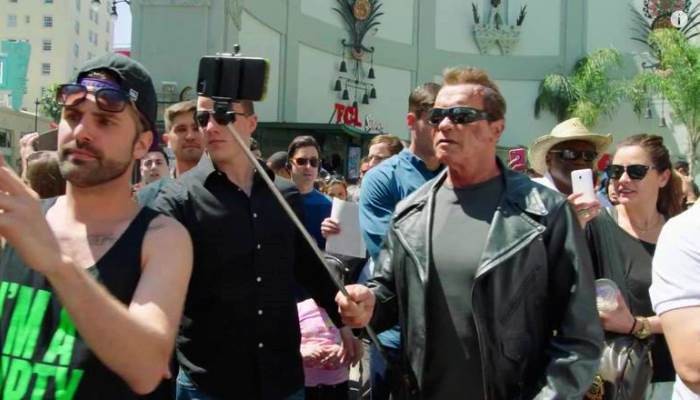 Instagram much? Addicted to Pinterest? Looking for love on Tinder?
There was once a time when the only way to gossip with your friends during the workday was to call them on the phone, speaking in hushed tones so your coworkers couldn't hear. But these days, it's all too easy to hop onto your favorite social media site and waste countless hours trolling memes, videos and rants by some people you probably haven't seen in person since you were going through your punk phase. If there's any work time-waster that's more pervasive than social media, I challenge you to tell me about it.
7. Acting Like a Sloth in the Tree
Are you the type who can often be found lurking around the coffee station, smoking in the back alley, or wandering the hallways, acting as if you're on your way to somewhere important? Hate to break it to you, friend, but you are probably what is called the person who does as little as humanly possible around the workplace. In other words, you're the sloth in the tree.
If you treat your days at work as opportunities to hearken back to high school days and skip as much class as you can get away with, then you should probably reevaluate your priorities. If all you want to do is skate out of work at any opportunity, you should probably first be asking yourself whether you should be in that job at all. If it's so demotivating and uninspiring that you'd rather wander the hallways than do actual work, then maybe you're in the wrong job.
Remember: you don't have to stick with a job you hate, especially when it's causing you to behave badly and to sully your future reputation at other companies. You may decide to do better at a new job, but if former coworkers spill the beans about your past activities at the new job, you may find that your past activities are continuing to hang over your head in your new job. If that's not enough to light a fire under you to start behaving better, then I don't know what is.
See Also: 20 Awesome Websites to Waste Time at Work
No matter where you work or what position you hold, it's inevitable that you're going to have days during which you don't feel motivated, you're inclined to space out, or when other people affect the amount of work you get done. If you're really ready to turn that pattern upside down, it starts with you.
When you look to be intent upon a task, those time-burgling coworkers are less likely to approach you.
If you're able to say no to unreasonable requests, you'll have more time for work that matters.
The same goes for ending the pattern of attending useless meetings.
And when you're really unable to do any of the above and you find yourself looking for any opportunity to skip out, start looking for another job, right away. At least it will give you something else to do for a while…
How do you use your time at work to get things done more efficiently? Let us know in the comments section below!