Whenever you are watching your favorite actress in a movie or television show, there is no doubt, you want to be entertained. Beyond the entertainment, you can draw one or two lessons that can change your way of thinking, or even motivate you to achieve success. You can find inspiration in their wise quotes, or with the way they are using their roles to tackle issues such as racial discrimination, gender disparity, politics and governance.
See Also: Top 10 Reasons to Become an Actor
Here are inspiring lessons you can learn from some of the most successful women in film. Read on.
1. Jennifer Lawrence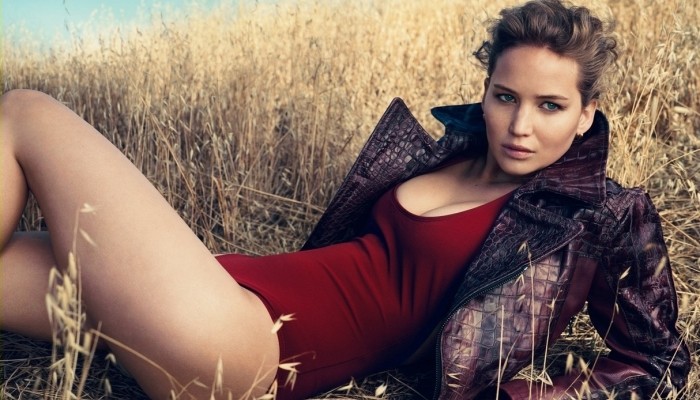 Although Jennifer Lawrence first burst into our screens in 2007, she became a household name in 2011 when the movie X-Men: First Class was first released. Her star has been shinning bright since, having taken lead roles in a number of movies, including American Hustle and the Hunger Games.
In October 2015, Jennifer raised the gender wage gap issue that has finally sprouted to the forefront of Hollywood conversations. When the actress learnt that she made much less than her co-stars Christian Bale, Bradley Cooper and Jeremy Renner in American Hustle, she penned an essay questioning why she earned less. Is it because she is not lucky enough to have a dick? Or is it because she isn't good at negotiating salaries? Well, regardless of your views on the matter, you have to give it to Jennifer for speaking her mind, conscious of the fact that future employers may think twice about giving her jobs.   
The lesson here is you should never shy away from speaking your mind, no matter how controversial the issue is.  
2. Lupita Nyong'o
Some actors are trying all their professional lives to win an Oscar. Leonardo DiCaprio is a hugely talented actor; n o one understands how he has never won an Oscar. There are other actors that are highly successful right from their very first film, like Lupita Nyong'o, a Mexican-Kenyan actress who won an Oscar after her first shot in a Hollywood film, 12 years a Slave.
Her Oscar acceptance speech was as emotional as it was inspiring. Winning an Oscar in a world where odds are stacked against black people isn't an easy feat. Besides, you have to outdo other exceptional performers. But Lupita freaking did it! And so when she said in her speech that your dreams are valid no matter where you come from, you can't help but feel that she meant every single word of it.
Lupita's story teaches us that we have the ability to achieve all our goals, regardless of your social, cultural or academic background. We just have to believe in ourselves and keep doing what we do. A breakthrough could be just a dream away.
3. Gabrielle Union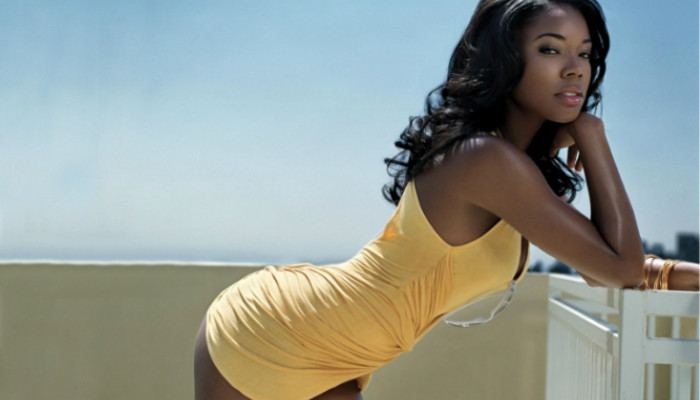 When Shonda Rhimes was conducting auditions for Scandal (the television series) sometime in 2012, several actresses showed up, among them Gabrielle Union and Kerry Washington. Even though Gabrielle made it to the top six, Kerry was eventually handed the role of Olivia Pope. Union's rejection, highlights the challenges emerging performers go through before they land a role in a big-budget mainstream film. Instead of surrendering to defeat, Gabrielle continued to seek other roles and in no time, BET was knocking on her door. Looking back, the Being Mary Jane and Think like a Man star, reflects on how every rejection she faced presented an opportunity to chase something bigger.
In life, we lose some fights and win others. When you apply for several jobs and no one calls back to even say that you just don't fit their description, it doesn't mean that you aren't good enough. Keep looking, because opportunities occur all the time- you next big job might just be round the corner!
4. Angelina Jolie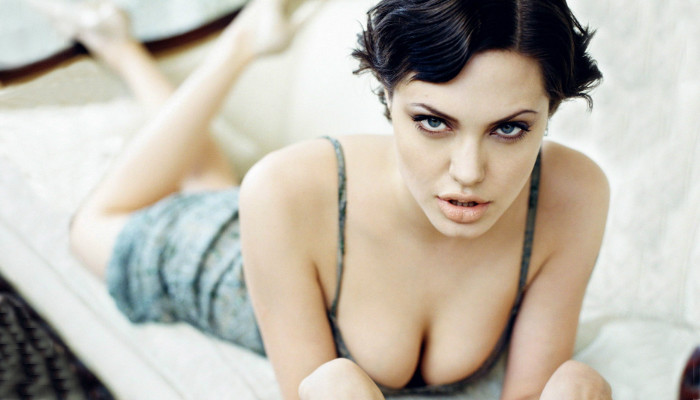 Hollywood promises money, power and fame to performers who make it to the top. While it is okay to grab the money and indulge in the pleasures of life, don't forget to give back to the society. No one can tell this story better than Angelina Jolie.
It wasn't all roses for Jolie when she started out back in the 1990s. Like any other actresses beginning their careers, she found it difficult to pass auditions. Nonetheless, pieces finally started falling together after she appeared in George Wallace in 1997. Today, Jolie is one of the highest-paid actresses in the world.
When she isn't filming, you will certainly find her doing humanitarian work in refugee camps across the world. According to Look to the Starts, she supports over 20 charities and foundations, including ONE Campaign, Care to Learn, and Afghanistan Relief Organization. Together with her husband, Brad Pitt, they have given well over $20 million to charities in the past five years.
At the end of the day, it doesn't really matter how fat your bank balance is, or how famous you are. What matters is the good you do for the society. Even if everything was handed to you on a silver platter, there are millions of people out there who could benefit from your help as their lives aren't so heavenly.
5. Jessica Alba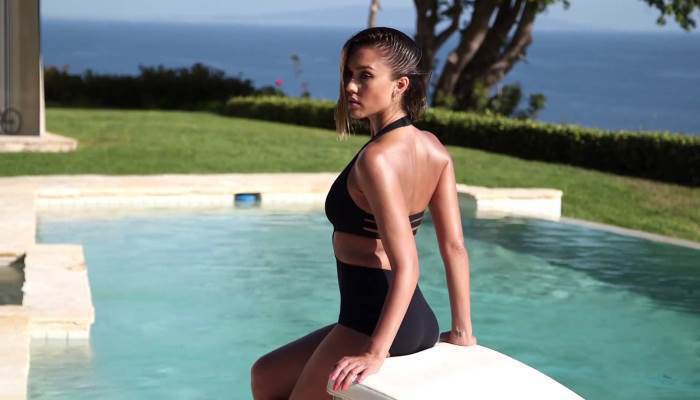 Jessica Alba is an American actress who broke into Hollywood at just 19 years old, after featuring in the television series, Dark Angel. This marked the beginning of a lucrative acting career, and she has since been featured in several films that have earned her millions of dollars in the process. However, instead of staying put and taking up more acting roles, Alba decided to move into entrepreneurship in 2012 when she co-founded the Honest Company, which is today valued at $1.7 billion. With her entrepreneurial ways, it is only a matter of time before she becomes a multi-billionaire- a feat that is hard to achieve through acting alone.
When you are already pursuing a lucrative career, starting a business may never be part of your priorities. Jessica teaches us that celebrities can start and run successful businesses too. If you are inexperienced, or you lack sufficient startup capital, then find a partner with whom you can start the business. Who knows, you could be the proud co-founder of a billion-dollar company in no time!
6. Amanda Bynes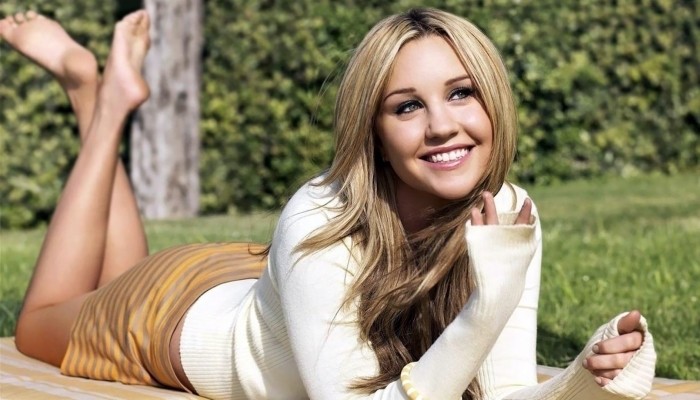 Amanda Bynes, might not be a household name right now, but she certainly was in the late 1990s and early 2000s. She started acting at the tender age of seven, appearing in several television shows and films between 1996 and 2010. Hairspray, her most successful film, was so good it received a Grammy nomination. In 2012, just as her acting star was starting to shine, Bynes announced that she was retiring from acting to pursue a career in fashion design.  
In life, you have to know when to say goodbye and move on to other ventures. Even though you might be flourishing in your current career, you can always retire (or take a sabbatical) and pursue other dreams.  It's never too late to admit that you've had enough, and that you want to move onto new beginnings!
Of course, these are not the only famous and successful women to look up to. Jennifer Lopez, for instance, is an inspiration to the million Hispanics who want to pursue a career in the film and entertainment industry. 
In short, almost every actress has a lesson to give away or an inspiring story to tell. You just have to take more time to watch their movies, carefully listen to their interviews and read their books.
What inspiring lessons have your learnt from your favorite actresses? Share them with us in the comments section below.