You know what Instagram is, right? If you don't, and you're thinking about using it for your business, then your first step (even before reading this article) should be to go and do your research; you shouldn't use a platform that you don't know.
See Also: Why Instagram is a Credible Alternative to Twitter and Facebook
If you join now, you'll be one of the few forward thinking companies that are on there, which can only be a good thing. However, there's one very important thing to remember: even if you're doing well as a brand on Facebook and Twitter, you can't assume that you'll be good at Instagram. Instagram is about being visual, having fun; it works through searches and hashtags rather than easily sharing content by re-tweeting or sharing. It's possible to re-gram things, but users are more likely to want you to ask persmission.
So, assuming that you've done your research and you think you're all ready to get started, here are a few of the things you should be aware of that can make you an Instagram superstar or an Instagram reject.
1. Do: Remember it's a SOCIAL network
Just because the definition of "social" is starting to drift from actual face to face interaction, to staring at a telephone, that doesn't mean you can be on Instagram sounding like a parrot that's been taught a few promotional phrases. You don't like those Facebook friends who are forever posting baby pictures, and you don't like tweeters who are constantly either asking for followers or trying to get people to buy something, so why would you do the equivalent on Instagram?
While it's important to make sure that your Instagram pictures include your logo and useful links to your website, you need to remember to engage. Share pictures that are of interest, have contests where users submit pictures of themselves and your product, and even when you are writing a promotional post keep it interesting - Tesla motors only posts pictures of their cars, but it works because they do it in an interesting way.
You should always be asking yourself "what value am I offering? What am I giving people to make them want to follow me?" The answer should be that you're making your brand more identifiable and personable, by sharing behind the scenes pictures of the production process, the people, or sneak peeks.
2. Do: Be accessible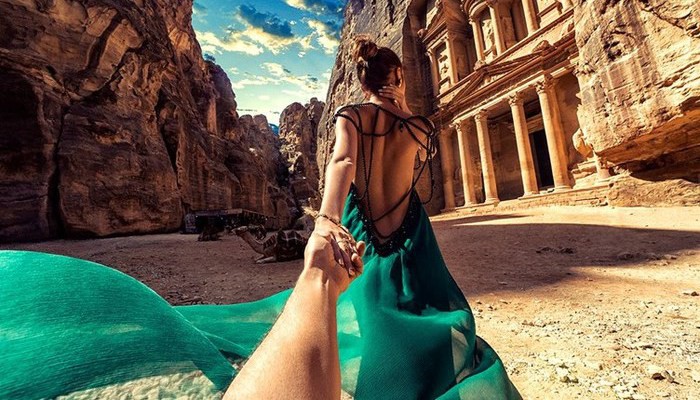 Wherever possible, your username should be consistent between your different platforms. It makes it easier for people to find you and to realize that you are you when they see you as a search result, and it helps with brand recognition. Your Instagram profile, just like your other profiles, should be complete with a picture, a bio and links to your website.
However, here's what you shouldn't do: Don't think that because your username needs to be the same as other platforms, that your content does too. Different platforms have different content, and the same way Twitter makes you keep it short and sweet, Instagram users expect you to keep it visual. Don't repurpose content just to have it on every platform- tailor it to each one. If they're all identical, what benefit is there to users to follow you in more than one place?
3. Don't: Post too much
While it's true that posting a lot is the best way to stay on people's busy feeds, and you can't rely on them to scroll too far back, you also don't want to annoy your followers by making them feel like you're spamming them. It doesn't matter how many cute animal pictures you're posting, less is usually more.
Instead of posting every hour on the hour, track your engagement and find out what your followers are interacting with the most; what content do they like? What time do they tend to be looking? What makes them more likely to comment? Once you learn this kind of information, you learn how best to interact rather than talk at them, and you will find it that much easier to succeed.
Additionally, while it's good to keep to a (flexible) schedule and even automate some posts in case you forget or you're away from the computer at a certain time, you don't want to make it too obvious or too frequent. Part of the point of these social media platforms is supposed to be instant interaction.
4. Don't: #Use #too #many #hashtags
First, too many hashtags makes for hard reading. Second, hashtags are supposed to be the words people are searching for: how many people do you think are looking for "use", "too", "many" or "hashtags"? Not many, and even fewer who are actually sober. Use them sparingly, and try to limit it to two - one for your brand and one general one. 
Now, while it's good to get involved with trending hashtags, you should always make sure you know what they mean and if they're relevant to you: you should never rush to make any kind of post, and jumping on a trend without realizing it refers to something negative, as you will likely lose more followers than gain.
One way to capitalize on hashtags is to encourage your followers to use them; tell them to share their best pictures of themselves and your product using a dedicated hashtag, or run a contest to see who can come up with the best hashtag for an upcoming event or promotion. The more you get people involved, the more they will warm to you - we all like to feel like we're involved in things, and if they really are getting to make a difference, then that can mean great things for your brand.
5. Do: Vary your content
Instagram may mainly be about pictures, and it's good to keep a consistent style and filter use, but it's also good to include the occasional video or quote. Don't step on the toes of Vine or Twitter, but mix things up a little with a well-designed text post or video about something interesting - perhaps a time lapse of one of your processes.
Even with your pictures, you want to keep it interesting: don't always show landscapes, people or your pets, but post conversation starters with (short) captions that encourage discussion or debate. Make your followers feel like they're getting something new with each post, and not that you're showing them a hundred different angles of the same thing: think about what they're posting and imitate it.
Don't be too self promotional; keep a good balance between business images and fun images, between advertising a new sale and simply admiring the sunset. No one wants to be inundated by your posts of your latest terrific sale, nor do they want yet another picture of your dog, no matter how cute he is.
6. Do: Stand out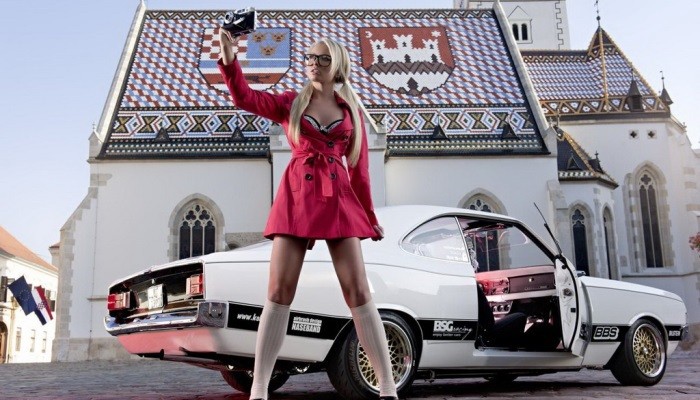 You want to make yourself stand out; try voicing your own thoughts and opinions and not simply agreeing with everyone else. You want to be the authority on your product, THE place people should be heading to, and not Just Another Account. However, while trying to prove your ability to relate to others and engage with followers, you also don't want to go on a liking spree- liking everything even vaguely related to you: it will annoy the people who are following you and it can come across as desperate.
Find your niche, find your style, and then build a following that can relate to what you're portraying. A, B, C and D might all be companies selling the same thing, but if D is the one that's worked out how to connect their product to something that people care about, then they'll be the one that'll be known as "that company who shares great Instagram pictures".
You might think it seems fake for your posts to look posed, but it's actually what people want. Instagram might be more about quickly snapped pictures on mobile devices than works of art captured by the latest tech, but that doesn't mean it's okay for them to be bad quality or display anything less than the perfection that people want to be looking at.
See Also: 5 Important Life Lessons you can Learn from Instagram
Once you decide to mix business with pleasure, you need to be prepared to stop being all business and start being a business that can have fun. Even a beloved brand can fail if it starts up an Instagram and doesn't get the content and engagement right.
What is your favourite business account on Instagram? Why? What lessons have you learned from taking your business on Instagram and succeeding or failing at it? Let us know in the comments section below.