There are many things a great cover letter needs to convey. Its primary purpose is to give employers an idea of who you are and explain why they should meet you. A cover letter serves as an introductory summary to your professional profile and gives details as to why you are applying for the job in the first place. If you are currently job hunting, you will need to create one that is a good supplement to your resume and helps you stand out from the competition.
See Also: Cover Letter Tips
If you are wondering how to write a good cover letter, check out these 3 elements that every cover letter should include.
Show Knowledge of the Employer
Conducting research on the company before sending out your application helps you get the employers' attention. Learning more about who they are and what they do can really help you get in the game. This is where you can use some flattery to praise the good work the company is doing, and showing that you acknowledge their success. It also shows employers that you know what you are getting yourself into; that you have understood the role and want to join their team.

This is important to do in the first paragraph of your cover letter. Here are some ways to show employers you have done your research when sending out your application.
Refer to the job/title: tell employers where you found the job advert, how do you came across the open vacancy.
Say something about the company: refer to the industry they are in, talk about past achievements and show that you realise the impact they are making.
Get down to specifics: everybody can say a few words about a company if they check their "About Us" section on the business website, but talk about something more detailed to stand out. For example, this could be their latest product release or a successful project they completed recently.
Explain How You Meet the Job Requirements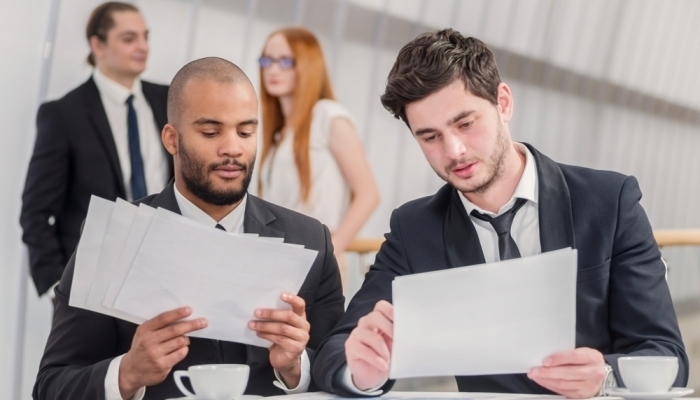 This is where you talk about the skills and the strengths that you can bring to the organisation once you are hired. Take the job criteria from the advert and organise your cover letter in a way that can match these. Of course, you don't have to provide evidence for each job requirement but refer to the main ones – usually these are the ones employers talk about first.

So, if they are looking for a motivated and adaptable individual, fast learner, a multi-tasker and team player, these are also the 'keywords' you need to use in your cover letter and expand on. To stay concise choose two or three skills or qualities you strongly believe you possess.

Also, refer to your real-life experiences to make it more convincing. This example can work to back-up adaptability:
"My involvement in [Name of Previous Employer] has provided me with expert knowledge in [Your Chosen Field]. The experience has helped me understand how to effectively work in diverse business environments and with people from different backgrounds."
Demonstrate Your Interest for the Job
A cover letter is used to express your interest in the job so you absolutely must talk about how much you want it. Towards the end of your cover letter, you need to try and communicate your excitement for the job and the willingness to work in the chosen field. At this point, it might help if you think about your cover letter as if you are writing a personal statement with the only difference being that you don't have to make it that long.

Here are a few good examples that can show that you are passionate about the job.
"Everything I have engaged in so far I did so out of my keen interest in [Your Chosen Field]. It is my passion for this industry that has driven my career decisions thus far and encouraged me to apply for this position."
"For as long as I can remember, there is no other job in the world I could see myself in. This is a position I have always wanted to get into, and I am more than willing and committed to work hard and excel in it."
"I have always been passionate about [Your Chosen Field], and it is my ultimate career goal to make a meaningful contribution to [Your Chosen Field]."
See Also: How to Write a Cover Letter in Under 5 Minutes
If you are going to send a cover letter, you need to make sure it is very good since you don't want it to work against you or hinder your chances of getting the job altogether. Next time you are applying for a job don't forget to include these three elements in your cover letter.

Does your cover letter include these three main points? Let me know in the comments section below…