When the boss looks good, you look good (and not just because of your carefully coiffed curls and power suit). And when you look good, things start to go your way. That might mean a raise, or a promotion, or a sweet little corner office. With a private bathroom! The boss man or boss lady holds the keys to your advancement, so you have to get on their good side. Why do you think Rosco P. Coltrane was always doing Boss Hogg's bidding in The Dukes of Hazzard? We could tell he kinda, sorta liked the Duke boys… but Hogg was the boss, and the boss is king. Or queen – it is 2015, after all.
We tend to heap the praise and fame on the boss figures, regardless of whether they did any of the actual work. To be fair, some bosses are right in there. They roll up their sleeves, take off their tie, and dive in. They're not afraid of getting a little dirty, metaphorically or otherwise. But other bosses sit in their ivory tower, sipping expensive alcohol from crystal glasses, practicing their golf putt, or making their underlings fight to the death like Roman gladiators (that last one may be a slight exaggeration). Some bosses are better than others.
Your job, though, is at least secretly to make them look good. Do that and they can choose to return the favor. They can pull you from your dreary existence in the salt mines – metaphorically or otherwise – and bestow on you riches and power beyond your wildest dreams. Or maybe just bump you from the drive-thru window to the French fry fryer… and that's where the big bucks are.
No matter, you get there the same way. It's the same path whether you're hoping to be the next assistant to the assistant of the VP, or the nighttime manager at Denny's. You have to get noticed by the boss. You have to make the boss fall in love with you – metaphorically or otherwise. And the boss is only human. They want to look good. They want to be complimented. They want their boss to notice and like them.
When you make your boss look good, you earn points (redeemable for prizes later), earn trust, and gain favor. You want and need all three of those things. A happy boss is a happy department. If he or she looks good, you all do. You scratch their back, and they'll scratch yours. [Insert other clichés for quid pro quo here]
But how, how do we make our boss look good? Well, there are legitimate ways and not-so-legitimate ways. Both could work. Pick your poison.
See Also: 5 Tricks That Will Put You on Your Boss's "Good List" this Christmas
1. Legitimate - Provide Solutions to Problems
Any employee can bring a problem to the boss. This happens a million times each day. Our attitude is something akin to "Help me, Obi-Boss. You're my only hope", and we expect the boss to immediately see the way to fix whatever is plaguing us. But that puts them on the spot. They're immediately under pressure to come up with a brilliant resolution while everyone waits with bated breath. But what if they have nothing? No ideas, no suggestions, no advice|? In short, they don't look good (which goes against the point of this article). Instead, bring the problem to their attention, but also give them a few possible solutions that you've brainstormed already. It's your department or area of expertise, right, so you should have some good ones. They can simply choose one right then and there. Problem solved. Crisis averted. Boss looks good! And things run smoothly and with fewer delays.
2. Not-So-Legitimate: Intentionally F*ck Up
You could opt to provide daily chances for your boss to look great by messing up all the time. Become the office idiot, the donkey to your boss's Shrek. Forget things, do them incorrectly, throw in the occasional dirty joke to the financial report… and then stand back and let the boss make everything alright. He'll thank you for it with rubies and emeralds.
3. Legitimate - Keep the Boss Informed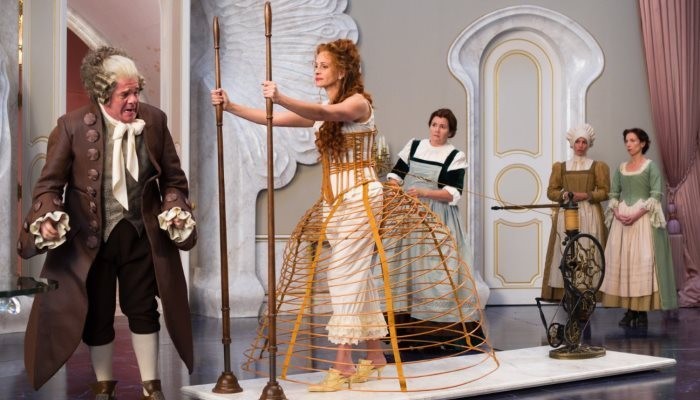 Your boss probably has a lot going on, and you may rarely see him or her under normal conditions. It could be easy to forget the boss is even there behind the scenes. So, go out of your way to keep your boss informed and in the loop. It can be a short email, a quick pop-in, a sticky note on their windshield, a carrier pigeon, or whatever. They may not need to know everything, and you may not need their input in order for your responsibilities to get done, but a well-informed superior is never caught by surprise. If they know what you're doing and when you're doing it, they can put their "boss powers" to work and anticipate problems before they arise. Or, even better, you can inform them of issues and concerns as you address them, but thereby allowing your boss to look good to their boss (because, yes, of course, they are aware of the problem in Sector 7-G). A blindsided boss is an unhappy boss. Avoid that.
4. Not-So-Legitimate - Provide Movie Set Lighting
Looking good in the literal sense is all about proper lighting. It can make or break you. Invest in a portable flood and spot light system. Don't forget the various colored gels and softeners, too. Read up on a few of the basic techniques, and then apply them in the office. Follow your boss around and provide the perfect lighting at the perfect moment. If he or she looks like a movie star, then they'll feel like a movie star… and you could be a member of their entourage.
5. Legitimate - Pick Up the Slack
There are always little odd jobs and tasks in the workplace that no one wants to do but that are crucial to everything running smoothly and efficiently. The boss may have to either a) order someone to do them, or b) do them personally. Get ahead of both options and volunteer. Take those annoying little tasks off their plate and off their radar, and they'll love you for it. The office will look, feel, smell, and taste better, and that reflects back on management. They won't forget you the next time a promotion comes up.
6. Not-So-Legitimate - Build a Shrine in the Break Room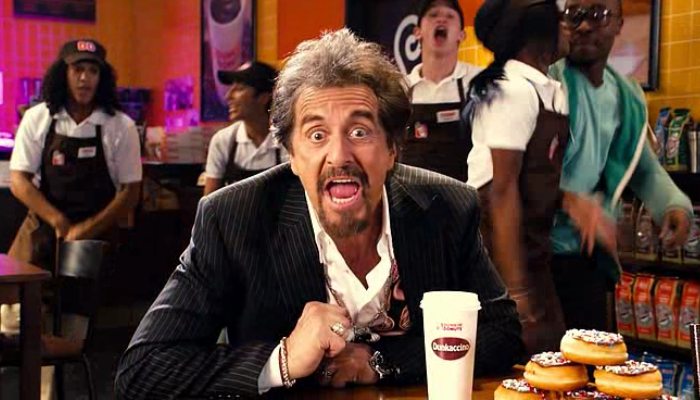 Our Exalted Leader. Or Chairman of the Board and Our Hearts. Or May She Long Reign Over Us. Whatever the shrine says, be sure it includes a flattering picture, a few candles and incense (nothing says "shrine" like those two things), and perhaps a stuffed animal. Make daily offerings in the form of lattes, espresso, or green tea (whatever the boss prefers). Loudly proclaim that every success is on account of their "divine leadership and inspiration".
7. Legitimate - Be Early and Over Deliver
Like UPS or FedEx, this should be your motto. No matter what the task, no matter what the timeframe, deliver more than was expected, and turn it in or have it finished ahead of schedule. Your boss will look like a motivational guru from the planet Inspirathon 67-H. Identify the little add-ons that will make the pitch even better, and do them. Find sections in the report that might cause some confusion, and increase its clarity. Realize that two dozen donuts on Tuesday are better than the one dozen you promised to bring in on Wednesday. If everything is early and above and beyond, your boss is going to be one happy camper.
8. Not-So-Legitimate - Deflect All Praise
If and when you do get any personal praise at work, deflect it. Deflect, deflect, deflect. Colleague congratulates you on landing the Hallam account? Say it was the boss who came up with the pitch. District manager impressed with your sales figures for the quarter? Say it was your boss who taught you everything you know. Office buddy brings you a cake for your birthday? Insist it's the boss's birthday. Deflection is to making your boss look good as avocado is to making the perfect breakfast smoothie.
9. Legitimate - Stay Current
Whatever your job or industry, things are always changing. And fast. Do your boss a favor and keep informed about current trends and developments. They may or may not be doing so themselves, but if you keep an eye on things, you can bring something to their attention that they may have missed either way. Subscribe to a popular blog newsletter, or create a Google Alert with a few carefully chosen keywords. Your boss will appreciate the input, and getting in on the next big thing on the ground floor – rather than jumping on the bandwagon with everyone else later – makes them look like a fortune teller.
10. Not-So-Legitimate - Make Yourself Horrible
Whatever that means. It might be the style of your clothes, your haircut, your choice of perfume or cologne, or something else. Just do your best to look and smell your worst. Then, take every opportunity to stand beside or near your boss. They will instantly look amazing by comparison, even if they themselves are having a bad hair day. They'll look beautiful, handsome, and/or like "eye candy" just by association and proximity to you… a hot, stinky mess. Take one for the team, and reap the rewards later.
See Also: 10 Ways to Show Your Boss You Care About Your Job
Making the boss look good is probably not your only job requirement, but it is in there, hidden beneath all your other responsibilities.
When the company, department, or committee functions and looks good, that reflects back on the boss. He or she gets the lion's share of praise and credit, right or wrong. You can use that to your advantage, though. Make them look good, and they'll make you look good, too.
Just don't sell out completely… at least not until you get a car allowance and assistant as part of any promotion. That's worth a little ass-kissing.
Any other suggestions? What do you do at work to make your boss look great? Leave your thoughts with us in the comments section below!