We're all aware by now that it only takes six seconds for hiring managers to determine whether your resume goes into the "Yes" pile or the "No" pile. But even if your resume passes that preliminary stage, it's then subjected to forensic scrutiny, and that's where things start to get interesting (read: distressing).
See Also: Top 10 Best Grammar Checkers for Proofreaders
Beyond checking your experience, skills and qualifications against the job requirements, hiring managers will also look out for the little things, too. And it is those little things that can make potential employers think twice about hiring you.
Grammarly found that female job seekers make an average of four grammar and spelling mistakes on their resume, while their male counterparts tend to make more than six. And that's bad news for you, especially if you've haven't thoroughly proofread your resume before sending it off and the hiring manager is a Grammar Nazi.
Find out which are the five worst grammar mistakes you can make on your resume that could very well cost you your dream job!
1. You're/Your
Signing your cover letter off with "Thank you for you're consideration" is bound to raise an eyebrow or two and, the truth is, you can't really blame the hiring manager if he doesn't even bother with opening your resume.
The English lesson here is that "you're" is a contraction of the words "you" and "are"; on the other hand, "your" is used to denote ownership – for example, "your costly mistake".
2. It's/Its
Missing a teenie tiny little apostrophe here or unnecessarily adding one might not seem like that much of a big deal, but it is. That little punctuation mark (or its absence) can make potential employers cringe, and that's not good for you.
As with "you're" and "your", "it's" is a contraction of the words "it" and "is". "Its" signifies ownership – if you're talking about a company's social media strategy, for example, you can refer to it as "its social media strategy".
3. There/Their/They're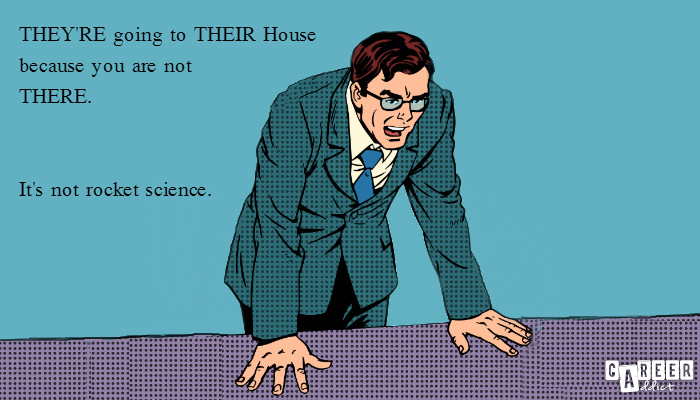 These three little words are probably the most commonly misused words in the entire English language.
"There" is used to refer to a place or an object, as in "over there". "Their" is used when something belongs to them (and no, I don't know who they are), and "they're" is a contraction of the words "they" and "are", as in "They're probably not going to hire me if I don't proofread my resume".
4. To/Too/Two
The word "to" can be used as a proposition ("I'm going to a job interview") or as an infinitive marker when it's followed by a verb ("I need to prepare for the job interview"). "Too", meanwhile, is used as a synonym of "also"; it can also mean excessiveness like "This resume has too many grammar mistakes". Finally, "two" is the number that comes after one and before three, as in "I have two job offers".
5. Inconsistent Verb Tense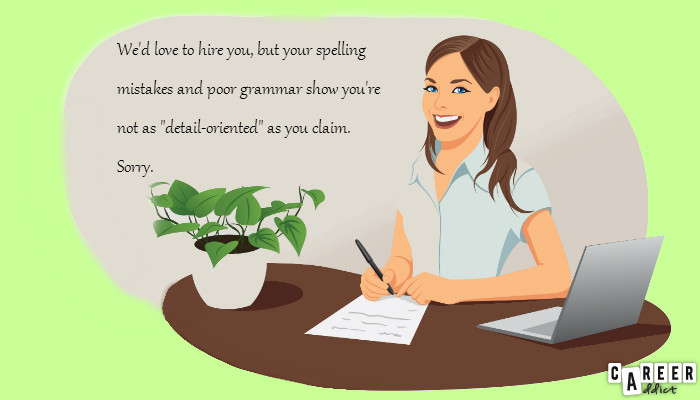 Randomly switching tenses (from "work" to "worked", for example) on your resume makes you appear careless, sloppy and unprofessional. The pros agree that you should only switch between tenses when talking about past and current responsibilities: if you're talking about an old job, use the past tense; if you're talking about a current job, use the present tense. If you're still unsure what tense to use, just stick to the past tense – even for current responsibilities.
See Also: The Most Common Violated Resume Rules
If just about every other resume-writing article on the World Wide Web hasn't reminded you the importance of proofreading the document that could make or break your career, we'd like to take the liberty of reminding you ourselves. And after you've proofread it, proofread it again. And then get your family and friends to proofread it. After all, you don't want to look like an idiot when you can't even spell your own name correctly.
Have you made any of these grammar mistakes on your resume? Did it result in you missing out on a great, once-in-a-lifetime career opportunity? Share your experiences with us in the comments section below!