Women make up more than half of the workforce in most western countries. According to a recent World Bank report, they make up 45.8% of the workforce in the US and 46% in the UK. Still, despite being better educated, they are still often overlooked as candidates in male-dominated professions.
In the past and sadly, in many countries still, young girls expressing an interest in mathematics and logic were dissuaded from pursuing those academic fields because of the misconception that girls are bad at math. Fortunately, that antiquated belief has been shattered by the rise of women in the finance world and even professional poker, where a handful of the premier female pros have won millions of dollars playing in international tournaments.
Over the last few decades, women have made significant strides in business management and finance. Several women have overcome insurmountable odds to become some of the most powerful people in the business world. Although accounting was traditionally a male-dominated profession, the number of women in the fields of accounting and tax preparation has risen sharply. However, there's still a wide gender gap in the tech field and medical sciences.
Within the intellectual gaming world, chess has been dominated by men, but more women are embracing the game now than ever before, especially in Eastern Europe, thanks to a trio of sisters from Budapest.
On the athletic field, women are finally getting their turn in the spotlight. More young girls are playing football than ever before. The creation of competitive women's leagues around the world has increased the popularity of women's football. As a result, the Women's FIFA World Cup has become one of the most-watched sporting events in the world, with 25.4 million viewers having watched the 2015 tournament.
1. Chess Queens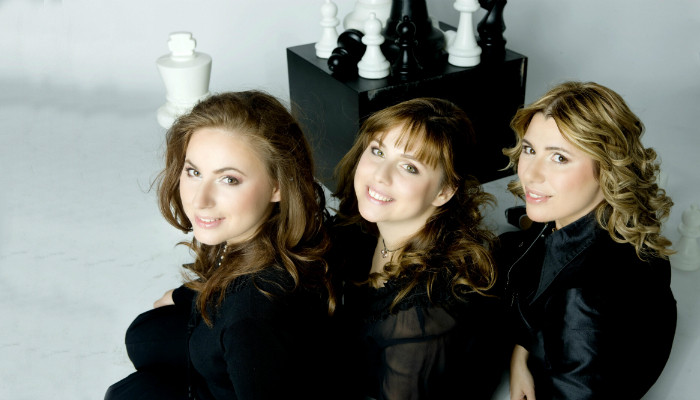 "It's not about gender, it's about being smart," Judit Polgar once said after someone suggested men were better at chess.
Polgar, a chess prodigy from Hungary, made history in 1991 when she became the youngest player to achieve grandmaster status at 15 years old. She broke the previous record held by Bobby Fischer.
Despite the fact that men dominated chess for centuries, Judit Polgar's parents did not dissuade their three daughters from playing chess. Judit's two older sisters, Susan and Sofia, were also excellent players. They helped train her to become a fierce competitor. Judit Polgar is widely considered the greatest female chess player of all time.
"I grew up in what was a male-dominated sport, but my parents raised me and my sisters to believe that women are able to reach the same result as our male competitors if they get the right and the same possibilities," Polgar said.
Shockingly, some people still argue that men are hardwired to be better chess players. The World Chess federation's checklist still features Judit Polgar as the highest rated female player of all time, with a rating of 2735. Still, many other female players have emerged, such as American Irina Krush and China's Yifan Hou.
2. Poker Queens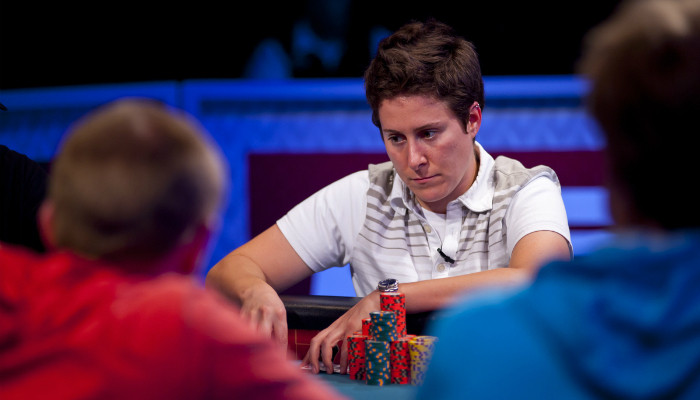 Along with its rapid rise in popularity recently, poker has also matured over the last few years, and more women are joining the mix every day. Many casinos are appreciating the rise in female participation, as they often host ladies-only tournaments to attract new players to the game and provide an even playing field for new female players. The same goes for online poker sites, some of which market their services to women. For instance, PokerStars Women is a special league targeted exclusively to women, with Women's Sunday, a weekly ladies-only online tournament rising in popularity. Amateurs can play with each other and female poker pros in a female-friendly atmosphere.
Poker used to be considered a male-dominated activity. In the early days of poker, the game was often played in dodgy locations like gambling halls or in the dark, smoky backrooms of houses of ill repute. The game attracted derelicts and other unsavory characters, which meant it was no place for a woman.
Of course, a lot has changed since the cowboy days of the American Wild West. Mining-town saloons on the edge of the frontier have been replaced by glitzy casinos and glamorous five-star hotels. Poker has risen from the gutter to the penthouse. It's now considered a luxurious sport and its professionals participate in high-stakes tournaments in the swankiest hotels and casinos in the world including Monte Carlo, Paris, London, Macau, Barcelona, Brazil, and, of course, Las Vegas.
Vanessa Selbst had a passion for the law and poker while growing up in New York City. She became a diligent student of the game of poker but faced many challenges at the tables. Initially, her opponents did not take her seriously, but all of that changed after she continuously outwitted them, taking all of their money. Selbst used her poker earnings to pay her way through Yale University Law School. In a short time, Selbst rose to the top of the poker world and within a couple of years of turning pro, she became the top female all-time winner in the sport. She's top of the list with nearly $12 million in earnings, almost twice as much as Kathy Liebert, who's in second place with $6 million.
3. Football Queens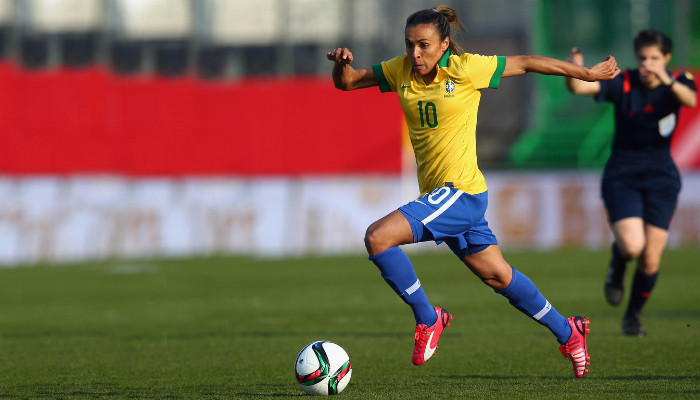 Football is the most popular team sport in the world, so it's no surprise that football is the fastest-growing team sport for women in nearly every region of the world. But much like every other aspect of society, women's athletics are also shortchanged when it comes to facilities and funding. Despite the disadvantages compared to their male counterparts, women athletes - especially football players - have overcome those challenges to succeed on the international stage.
During the last Women's FIFA World Cup in Canada, a handful of women emerged as superstars and have become role models for young girls all over the world that will grow up admiring these ladies instead of male footballers. Marta from Brazil, Alex Morgan from the USA, and Dzsenifer Marozsán from Germany are among the biggest and brightest stars in women's football.
Marta is so famous that she only goes by one name. Even Pele has said that she's the best woman to ever play the game. Marta is such a dominant player that she was named FIFA Player of the Year a record five times. Growing up in Brazil, she learned how to play street ball with the neighborhood boys, who ended up actually resenting her for being better than them. She played professional football in Sweden for many years before signing a lucrative contract with the Los Angeles Sol. Marta has inspired young women, not just in Brazil, but all over Latin America, Europe, and the rest of the world.
More and more girls are joining teams and learning the nuances of the game. The upside is tremendous, and young girls everywhere are learning important aspects of teamwork and discipline.
4. Empowered Young Women
Millions of young women all over the world are being empowered by women succeeding in male-dominated industries like poker, chess and football. Every time someone like Judit Polgar, or Vanessa Selbst, or Alex Morgan succeeds, there's a ripple effect felt all over the world. Inspiration and empowerment are infectious, and it only takes one special person to inspire an entire generation.
Have you ever encountered discrimination when trying to enter a male dominated industry? What happened? Your thoughts and comments below please.