The day is going swimmingly so far: coffee in hand, to-do list written, a leisurely start to the week. Just what the doctor ordered. That is until the calendar reminder buzzes up on your computer screen – meeting in 15 minutes. A fleeting moment of panicked denial and the mist clears. Ah, yes. THAT meeting. The one you've not thought about just yet.
And there you have it. Morning ruined before it has even started. But at least you've now figured out why you've had that nagging feeling of forgetting something really important all this time!
So, how can you prepare for a meeting when you really don't have the time you need to get your thoughts together? Given that it can be hard enough to prevent yourself dozing off in a boring meeting even when you have prepared for it, this might be a challenge.
Here's where to start.
See Also: 4 Tips to Making Meetings More Effective
1. If You Only Have 1 Minute: Challenge Yourself to Say Something Early
You're cutting it pretty fine here, but even if you only have the walk from your office to the meeting room to think, then you have a chance to prepare enough to bluff it. A good strategy can be to make a contribution early, which makes sure people will remember that you were taking part, and nobody will suspect that you're winging it every step of the way.
How you contribute depends on the format of the meeting. If you know a note taker or scribe will be called for, then volunteer. This might seem counterintuitive, but by playing an active role in the meeting in this way, you will be busy, concentrating, and far more likely to not only get up to speed quickly but also make a real contribution. An alternative tactic is to ask a question like "Does anyone have any specific points that we must discuss during the meeting today?" or "What's one thing everyone would like to achieve from this meeting?" Be prepared to give an answer yourself, though!
2. If You Only Have 5 Minutes: Review the Agenda
If you have five minutes, then find the original agenda and any pre-reading or advance work that you were supposed to have done. Skim over the agenda. If the majority of the agenda looks like you will be on the receiving end of an information download, then, although you might be in for a dull hour or two, at least you don't need to do much in the way of preparation.
Have a quick look at the other attendees and note anyone that you might need to remember or impress (quickly having a look at the LinkedIn profiles of anyone you don't already know), so that you get a brief insight into their agendas and to avoid putting your foot in your mouth.
Assuming it is too late now to go through any advance reading or preparation that was required, at least open up the relevant document on your laptop or phone, so you can skim read during the formalities and refer to the documents directly if you are put on the spot. A quick comment like, "Just let me quickly refresh my memory. Maybe you could continue and come back to me?" goes a long way if you're frantically scanning the text and trying to buy yourself some time.
3. If You Only Have 10 Minutes: Ask Others What Their Priorities Are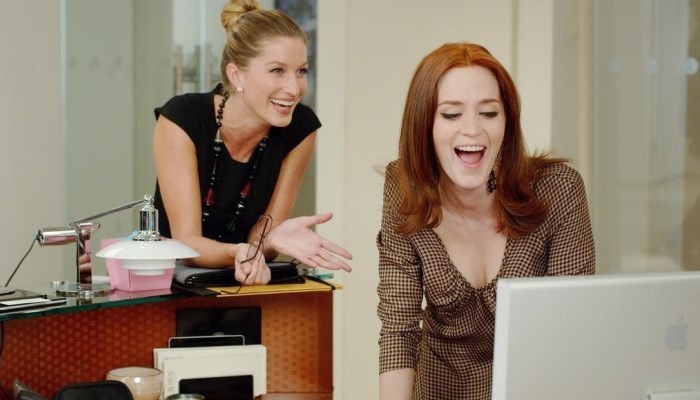 If you have a few more minutes, it is worth getting to the venue in advance so you can have a quick chat with the other attendees before the meeting begins. Resist the urge to talk about Game of Thrones and instead ask them what their priorities are for the meeting or what they thought about the agenda or pre-read.
Not only does this give you some pointers for your own ideas, it also means you can helpfully connect others in the discussion as it progresses. If a point comes up which you know another attendee feels strongly about, simply piping up to say, "Ah, yes, John and I were talking about that earlier, and I know he has some thoughts on the subject" before handing over will make you look well-prepared without you actually contributing a whole lot. Just avoid admitting to others that you have no idea why you are there, and you should be okay.
4. If You Only Have 15 Minutes: Note Down Some Questions Or Initial Thoughts
If you have the luxury of 15 whole minutes before the meeting begins, then hold off heading to the meeting room for a moment. Pull up the agenda and scribble down some questions or initial thoughts – ideally, on a printed copy so you can have it easily in front of you and add to it as the meeting goes on. What intelligent points can you make related to the agenda points? Who do you know who is going along to the meeting and cares deeply about these subjects? A short brainstorm can come up with enough of a structure to get you started, and you can add and develop as you go through and hear the thoughts and ideas of others.
Just by putting pen to paper, you have probably done more prep than many meeting attendees will ever do, so give yourself a pat on the back!
See Also: Simple Ways to Stand Out and Shine at the Next Company Meeting
Of course, none of these ideas will save you if the meeting in 15 minutes' time is one you organized and will be chairing yourself or one at which you are expected to present to the group.
If you find yourself in the awkward position of having called a meeting that you subsequently forgot about, then you have two choices: cancel it or bluff. The latter can be done by setting the attendees off on an "icebreaker" or discussion task which does not require you, allowing you to spend a few minutes in a quiet corner pulling together an agenda. Present the agenda as a draft and ask for contributions, and you're suddenly not incompetent for forgetting the meeting but a collaboration superstar for empowering your team to design their own agenda.
If you're going to be called to present at the meeting, you may be in bigger trouble. Either think of one or two pertinent questions to ask the group to discuss, effectively turning the presentation on its head by getting them to do the work, or feign illness. Unless you're very good at thinking on the spot, and know your subject matter well (or at least much better than everyone else in the room), a convenient migraine might be your best bet!
Learning to prepare for a meeting in a flash is actually a very useful skill – even when it is borne out of necessity. Meetings are the bane of most workplaces, draining the energy and motivation of all who stray into them, so spending as little additional time as possible on them makes sense. Practice prepping in 15 minutes flat, and you might just maintain your sanity and improve your productivity.
Would you like to share your tips on preparing for an important meeting at the very last minute? Let us know in the comments section below!