Your brother could be one, your mum could be one, and for sure your father in law is one...but what about when you boss is a complete and utter unmistakeable asshole? It takes all colors to make a rainbow, as they say. So here's how to see eye to eye with the most complicated and often toxic asshole in your life...
1. The "Passive Agressive" Asshole
Ahh, the Passive Aggressive Asshole is truly one of the most impossible to deal with. This type of special flower needs some serious and often delicate coaxing in order to get them to explain to you exactly what their problem is. This character will make your life a living hell from the background and can often unhitch your happy day when you least expect it.

The best way to deal with this type of boss is to attempt to directly confront them, brown eye to brown eye. In most cases, this asshole will leave you clues about the office, either in the boardroom with a sideways glance or with a cute "love note" left on your desk that includes the phrase "moving forward" or "let's try and work on this, mkay?"

The only way to truly define this asshole is to recognize that each time they use one of these passive aggressive phrases, you will find yourself muttering under your breath, "what an asshole" Ding, ding, ding! We have a winner ladies and gentlemen. Now it's time to use your asshole disintegrating tactics to diffuse the situation.

Backbiting and complaining are the worst ways to confront this type of boss. As the situation occurs, maintain civility, and fight the urge to "smack a bitch." Ask the asshole what exactly may have caused them distress? How can you address the situation to improve it? And propose a solution.

Assholes that are passive aggressive are not used to being treated with civility, they expect rage. Don't feed the assholes. Work them like the shit shuckers they are, and always present your awesome ideas with a smile, even if there is a touch of blood in your eyes.
2. The "Clueless" Asshole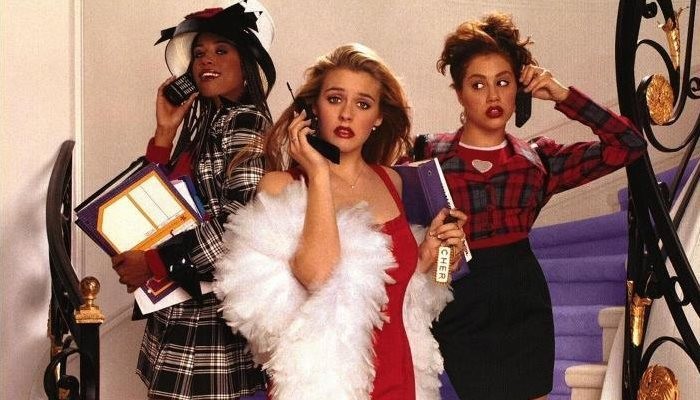 Though sometimes endearing, the Clueless Asshole boss can really put a damper on your office productivity. Often this boss was promoted to their current position of power because they are good at "working the numbers." Yet they usually do not have the social capacity or intelligence to deal well with the daily grind and pressures that come with making deadlines.

This boss unfortunately needs a touch of understanding and a bit of coddling to get through serious projects or when dealing with office drama. One way or the other, try your damndest to understand where this asshole is coming from and deal accordingly.

If this Clueless Asshole is more of the flim-flam type or "floundering fish" who cannot make a decision to save his or her life, you really need to get a grip on yours and your coworkers work assignments. Suggest work teams at your next office meeting so you can get the job done without the interference from the Clueless One.

In an effort to get the Clueless Asshole on board, suggest he or she work the numbers they hold so dear to determine whether your teamwork suggestion is making the cut with productivity reports. This helps the Clueless Asshole feel like he or she is doing their job, you will look like a star, and the higher ups will be Happy Assholes.

Unfortunately, this type of asshole boss usually stays put rather than moving up since they have no motivation nor the where with all to get ahead. Pray to the gods that your good work shines through and you eventually climb over this boss on the corporate ladder.
3. The "Unfocused" Asshole
Ever heard the term, "I need it done yesterday!" This is the nonsensical ranting of an unfocused, unrealistic, Unfocused Asshole. This asshole boss is almost impossible to please and poses unrealistic goals without offering advice or direction to aid you in completing said unrealistic goals.

This asshole can be an exhausting hindrance upon the entire office and is usually the type of overseer who makes you contemplate running headfirst into the copy machine upon entering the office each day.

These types of bosses are a true gem in the asshole world and require some serious recon to deal with them properly; namely, get your sh*t together. Make a list of current projects and potential completion dates. Be reasonable with these dates, i.e. don't underestimate to make the Unfocused Asshole happy, and don't overestimate or it could put you position of facing the asshole's wrath. Once you have these estimates completed, confront your boss with your findings and estimations.

Be prepared to stand by and defend your predictions. Explain how you came to these deadline meeting predictions and also how you prioritized each project. If your asshole boss gives you a hard time, ask which projects should be prioritized differently to improve your efficiency. Then, instead of you calling the shots alone, this asshole has to actually do some work and will eventually come to the conclusion that his or her deadlines can sometimes be excessively unrealistic.
4. The "Micro-Managing" Asshole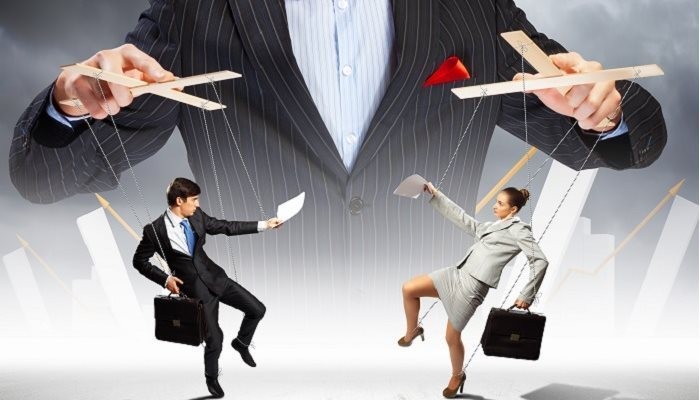 These assholes think it is an amazingly awesome idea to check on your work progress every 10-15 minutes. They do this to justify their job. Bosses that need to pester others in order to justify their job are called "Micro-Managing Assholes."

If you are one of those individuals, which I assume you are not, who enjoy being treated like a 3rd grader at work, then the Micro-Managing Asshole could be your ideal corporate leader. But if you are a grownup, who does not enjoy cookies and milk with afternoon naps at work then you need to put on your big boy or girl pants and put this asshole in their place before sh*t gets real, real fast.

Dealing with the Micro-Managing Asshole can be trying, exhausting, and truly enraging a times. But keep your head, this asshole usually also likes to double team as the "Tattle-Tale" Asshole in the workplace (See Asshole Boss Description 5). Again, strategy and a touch of workplace psychology are your best defense against this type of double damage, double melee wielding asshole.

First, time their interruptions. No sh*t, this has worked in my experience. Set your timer on your smartphone after the first Micro-Managing Asshole interaction, which usually occurs around 8:30-930 am. Once the timer is set, get going at your work, slacker. At the next interaction, hit the stop button on your timer and record exactly how long it took for the second Micro-Managing Asshole interaction, whether it be face-to-face, email, call, or page. Do this a few times and you should have an average interruption time.

After a few days of recording and averaging your interruption time, it's time to confront the Micro-Managing Asshole. Let them know that their constant interruption is seriously hindering your work time; in fact, it is slowing down your productivity. Now remember, the Micro-Managing Asshole is much like the Clueless Asshole in the way that they are usually sensitive assholes as well, so make sure to soften your approach so you don't offend, but instead shed light on their asshole ways.

Another tactic for dealing with this type is to "go dark." If you are allowed to use headphones at work, these can be your most effective weapons against the Micro-Managing Asshole. Pop those babies on and look like you are engrossed in your work and this can sometimes deter the Micro-Manager from interrupting you all together. Thanks Kanye!
5. The Tattle-Tale Asshole
Slime of the slime, the Tattle-Tale Asshole could be a boss, office mole, or spy from the Human Resources Department. Avoid this asshole at all costs.

This asshole is the lowest of the low. Tattle-Tale Assholes cannot only ruin your day, they can get your ass fired. The best way to defend yourself is to identify these assholes through close observation, and then avoid. Try not to take part in office gossip, and pick your work teams wisely.
See Also: Are you a Bad Boss?
Remember, any of the Asshole Bosses above can be double agents by combining traits of one Asshole category with the traits of another. The best way to determine which you are dealing with is to carefully observe how they react to screw ups, do-gooders, office divas, and higher up assholes. This knowledge is worth its weight in gold and can help you to keep your work/life balance in check.

No one wants to be an asshole, but some of us are just born that way - and some of us are promoted because we are one. Don't be an asshole, fight the system.
Do you have an asshole boss? What type is he/she?