The office can be a pretty crazy place! You are basically trapped in a building with dozens of people you would never interact with otherwise. There are hundreds of personality types, likes, dislikes, attitudes, and interests, so be prepared for ANYTHING!
The moment you walk into that office, you just know there's going to be that one crazy cat person who decorates every inch of his or her cubicle with cat stickers, posters, calendars, mugs, plushies, and pictures. Want to know how to spot (and avoid) that person? Here's a few ways to know:
See Also: 10 Crazy But Real Office Rules
1. They wear cat sweaters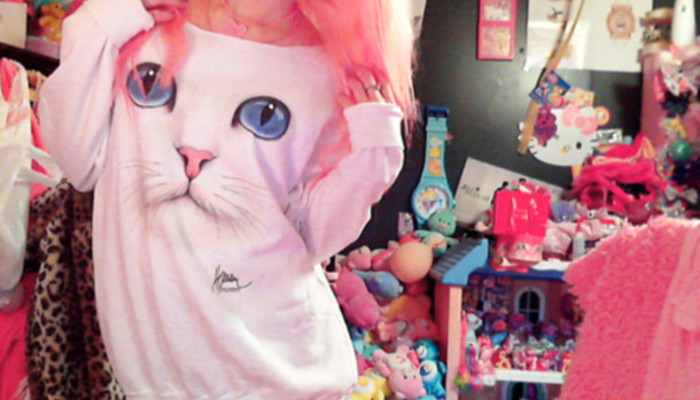 One of the best ways to recognize a cat person is to look at their sweater. First off, you know that sweater is going to be soft and woolen, but it will almost always feature cat print. Knitted sweaters with cat print is a surefire sign that someone is WAY into felines!
2. They've got a cat mug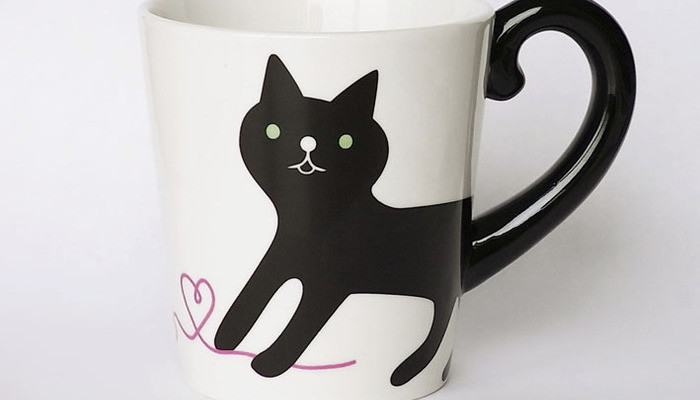 Most of us have simple coffee mugs, or novelty mugs given to us as gifts. The crazy cat person, on the other hand, is going to have a mug with some cat-related pun, joke or gag, or just a picture of their cat. They can't resist the urge to show off their sense of humor!
3. They smell like catnip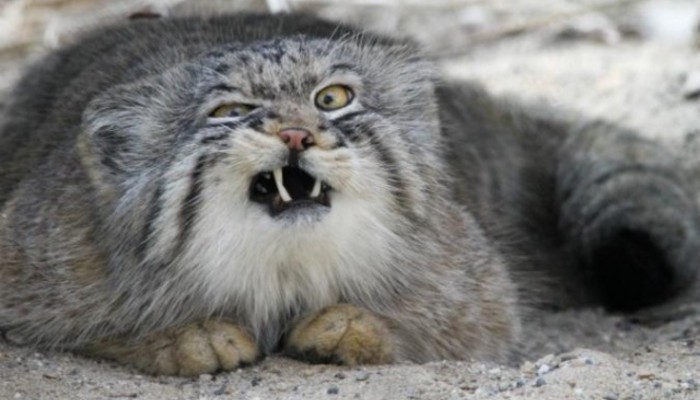 You can always smell a cat person! They will usually be wearing heavy flowery perfumes, but they will wear the same one every day. Cats have a very sensitive nose, so new scents can irritate them. The crazy cat person will often come in smelling like catnip or other feline-friendly smells.
4. They give you cat-related gifts
Cat people are usually friendly and love to give gifts, but open with care. The gift will often be wrapped in cat print wrapping paper, the message written on cat-shaped stickers, and may contain a gift of a cat calendar or an item of clothing heavily featuring cats.
5. They like cat calendars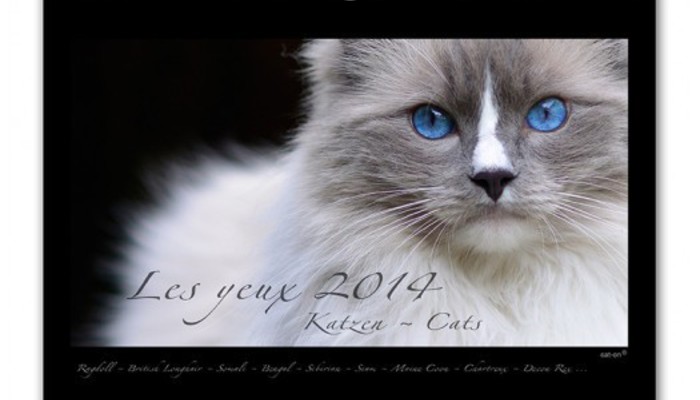 Pop into their cubicle and take a look at their calendar. Cat people love to have cat calendars, even the ones they make themselves using pictures of their own cats!
6. They talk funny
If your co-worker's talk is peppered with odd-sounding names like Chairman Meow or Sir Meowsalot, you can be 100 percent certain they are talking about their cats. They'll often make excuses to avoid company events, citing their need to "go home to their family." Hint: they're going to feed the cat!
Bonus: If they develop a sudden speech impediment (high-pitched squealing or baby talk) around animals, babies, or anything cute, they're a cat person!
7. They're defensive about cats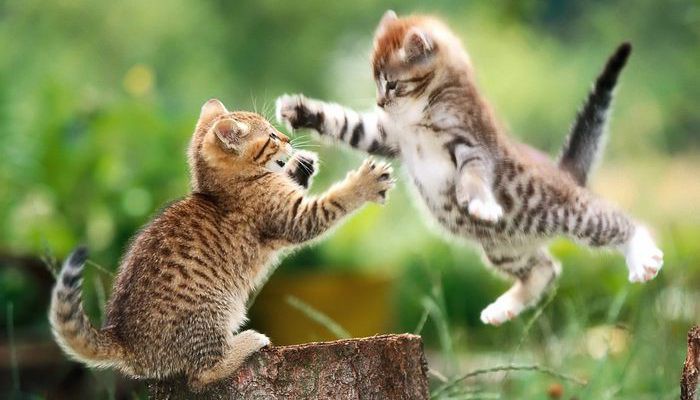 Say something controversial like "Cats are NOT my favorite thing in the whole world," and see how passionately they respond. If they leap at you, scratch at your eyes, and try to bite your head off because you like things other than cats, it could be a clue…
8. They're introverts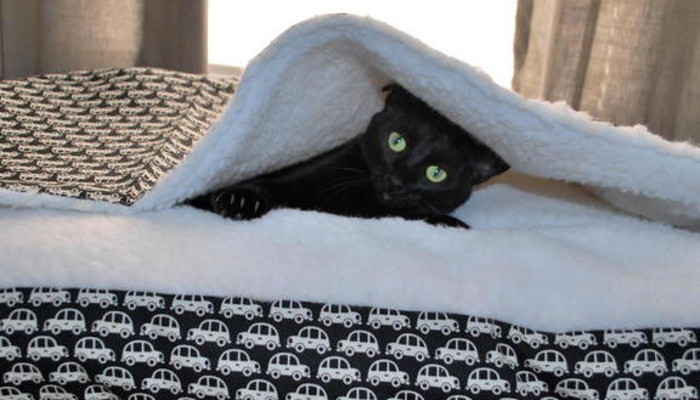 According to Reader's Digest, cat people are 11 percent more likely to be introverts! If they spend most of their time in their cubicle, they're very likely a cat person. Of course, if you see them crouched on the desk licking their paws, it's a pretty good sign!
See Also: 5 Jobs For Cat Lovers
There's no escaping crazy cat people! The only thing to do is to grin and bear it when they launch into their fifteenth retelling of the "heroics of Mr. Whiskers and the Great Thunderstorm of 2015". Good luck!