In today's global economy, there are a wide variety of jobs; some of them are interesting while others are just ridiculous. Whether it's because of a recession, a new demand or government policy, there will always be some type of job that will turn heads, but still pay rather well.
According to a report from Reuters, one of the newest jobs appearing in the Latin American nation of Venezuela is standing in lineups. Due to a crumbling economy, price controls, food shortages and questionable government directives, its citizens are being forced to stand in long lines that stretch dozens of blocks away from a supermarket just so they can obtain the basic necessities such as toilet paper, bread, and baby diapers.
Here are two of the professions cropping up all over Caracas and the rest of Venezuela:
Stand in a lineup first thing early in the morning under the hot Caribbean sun for several hours, bribe or avoid the police, and then sell the coveted spot in the immense line.
Get hired by a rich family to stand in the lineup and then give it up to them.
Although there aren't any statistics, the pay is reportedly quite good and the profession's high in demand. According to one person the newswire spoke with, the man earned 600 bolívars, which is about $95, for just standing on the spot.The individual said he can do it about two to three times each day.
"There's a lady coming at 8 a.m. for this place. She's paid in advance," the man said. "I'll have a break and then maybe start again. I chat to people to pass the time, the conversation can be fun. If it's not, I play on my phone."
Critics say this represents the incompetent policies of the socialist government that dates back to 1999 when former President Hugo Chávez entered office and was later succeeded by Nicolás Maduro. But that's another debate for another day.
Here are five other job titles that may be ridiculous for the average person to take:
1. Professional Snuggler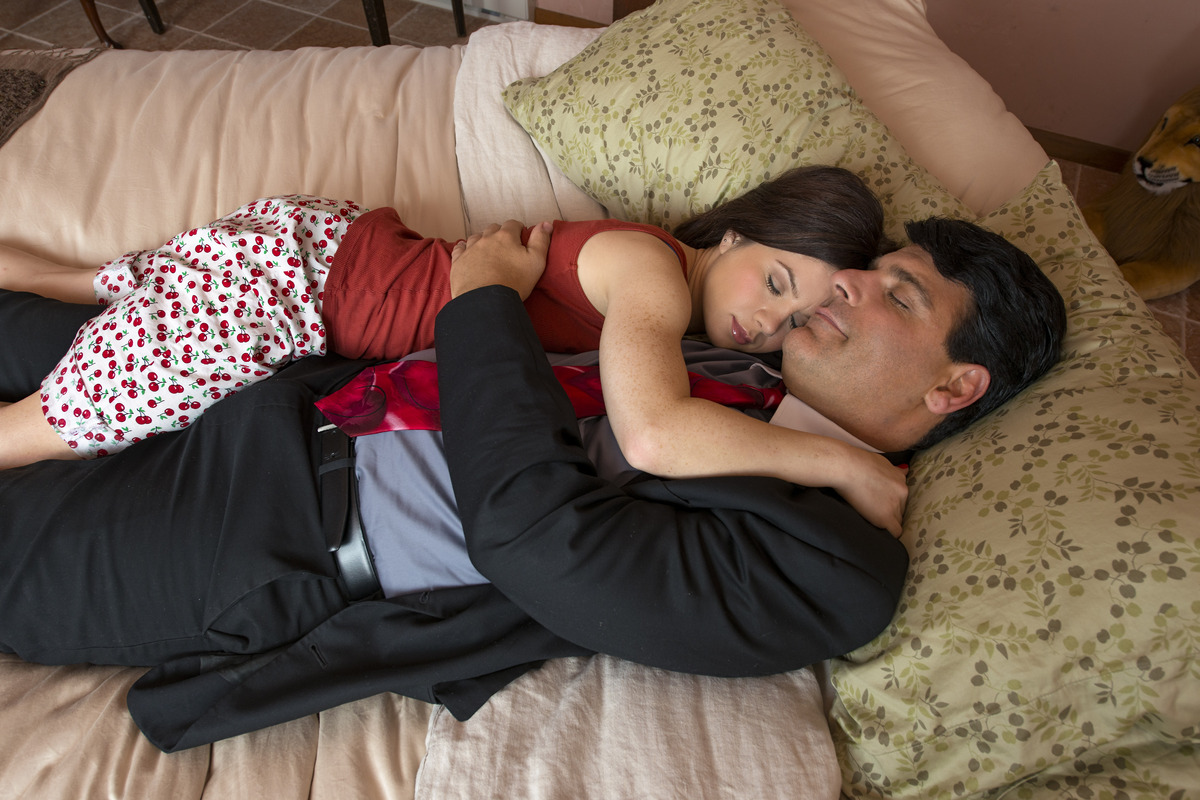 Image source: The Huffington Post
These one-woman (or man) businesses have been popping up all over the world. Marketed towards those who feel lonely and just want to feel the warm embrace of another man or woman, a professional snuggler has gradually become big business, especially in today's times where people feel disconnected from one another. The main duty of the job is to just cuddle with another person for one hour.
2. Professional Food Taster
Image source: WTOP
If a presidential leader or a billionaire is being threatened by other governments or security agencies, who are you going to call to test out their food? Well, a professional food taster. This type of employment position dates back thousands of years and is still used by elected officials today. Although this job is hired primarily by enemies of the United States, former U.S. presidents have been known to have these professionals in their employ, including ex-President George W. Bush.
3. Professional Golf Ball Divers
Image source: KJZZ
What happens to all those golf balls that land in the bottom of a lake or water apparatus in a golf course? A professional golf ball diver retrieves them and returns these balls to the company or golf club proprietor. It's a relatively simple position and one that will apparently always be in demand.
4. Professional Pencil Sharpener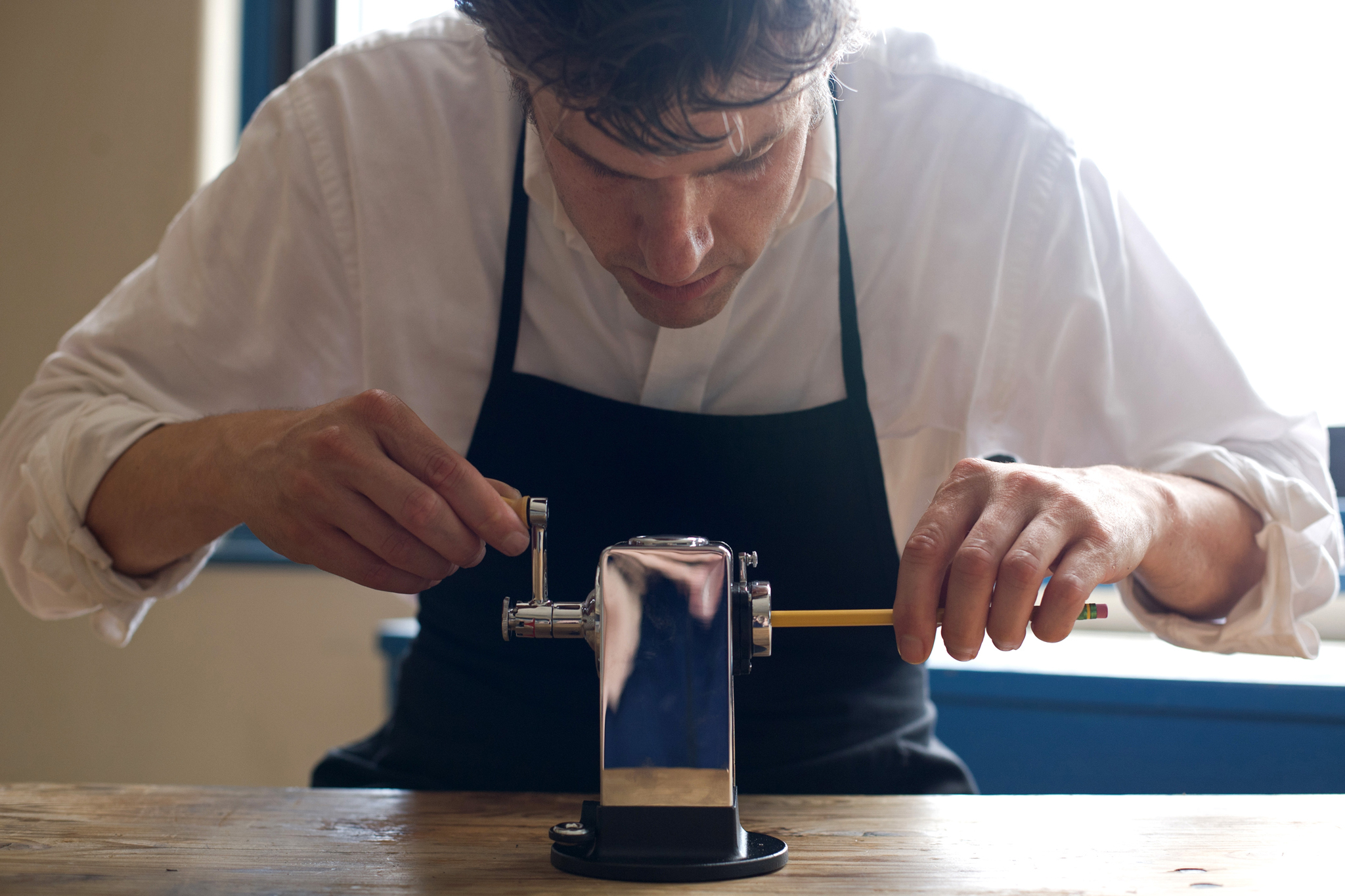 Image source: Time Out
Ostensibly, the days of using a pencil in your adulthood may be passé, but there are still plenty of individuals that enjoy utilizing the art of a pencil. Also referred to as artisanal pencil sharpeners, these professionals will give you a pristine sharpened pencil, its shavings and a certificate of authenticity.
5. Professional Mattress Jumper
Image source: Gleeks United
Finally, how does a mattress company determine if a mattress is really durable and perfect for its customers? Well, it does more than drop a bowling ball on it; the company that sells a $3,000 mattress will also hire a professional mattress jumper, who will know how to properly jump on one.
A job is a job, and as long as it pays the bills then does it really matter how the money is attained? In today's tough labor market and fragile economy, if someone can find a job opportunity then it's great for them and their family.