According to the U.S. Small Business Administration, over 627,000 new businesses start each year. If you have a business idea or an opportunity has arisen, you may find that not taking a chance on it would only lead to regret. Sometimes, life presents opportunities that are just too tough to pass by and perhaps this is the case for you. Or maybe, you are simply a hardworking and motivated individual who believes they can make a comfortable life based on various business ventures. You may already have experience in terms of business, but your new business idea is within a field you know nothing about. This scenario happens more often than you'd think. With that being said, going into an industry where you have zero expertise increases your risk failure. You can be the most hardworking person in the world, but if you don't take the right steps, you may find that your business will be unsuccessful. If you lack any experience within your targeted field, there's no need to worry. A lack of expertise does not automatically mean you won't succeed. What it does mean, is that you'll need to go above and beyond to avoid failure. Working hard and working smart can help you reach your goals, even if you've entered a field with little or no expertise.
See Also: 10 Tips to Supercharge the Way You Learn
1. Read, Learn, and Take Action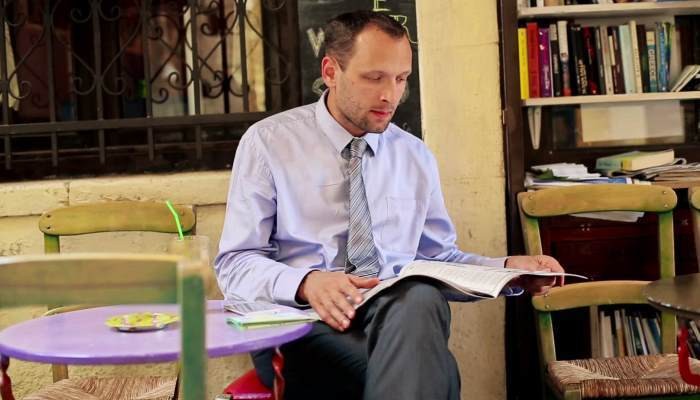 What's the best way to increase your expertise? Diving right in, of course. You'd be surprised how much you can learn through self-education. Read best-selling books on the subject you're trying to learn more about. There are more resources via the Internet than ever before. You can gain access to so many resources without spending a penny. Make sure you do some research and enlighten yourself.
Reading and absorbing information is a good place to start, but you should reach out to individuals in the field as well. Get out there and speak to people, reaching out to anyone who'd be willing to provide valuable insight. Remember, you do not just want to focus on what works, but you should also ask questions and observe what does not work. If you cannot find anyone who is offering useful information, consider working for a company that will offer the insight you require (which we will discuss in a moment).
Although reading and speaking to people will help you build your knowledge, there's nothing better than taking action. Learning by doing, is one of the best ways you can learn. Don't just wait for people to approach you, send emails, call offices, invest in beneficial conferences and workshops, and whatever else will help you expand your knowledge and experience. The key is to stay committed to learning and improving. When you are motivated to learn, you can quickly build expertise.
2. Work for a Company Within the Unknown Field
As mentioned, many business-oriented individuals approach new concepts and ideas that are foreign to them. For example, some people focus specifically on technology, so when a culinary-related business opportunity presents itself, even the most experienced business owners may feel a little lost.
If you're serious about starting this new business, you need to immerse yourself in the field and gain some hands-on experience. Seek out a company in a fairly similar field so that you can work there for a set period of time. Even if you only work part-time, you will begin to see how everything operates and who the main competitors are, as you network and build contacts.
Focus on the company's failures, not just their successes. You want to see what makes their company tick and what causes roadblocks. You can then use your past experience in business to shape a business plan based on what you've experienced and observed.
3. Hire Outside Help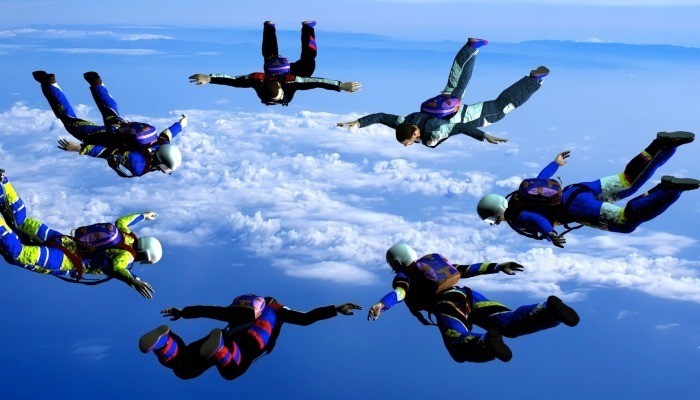 There's no shame in asking for help, especially when you lack the expertise needed to make certain decisions. Instead, you can hire people who do know what they're doing. There will be many steps you can take on your own, but don't be shy to seek assistance for the more critical areas.
Someone who understands the field inside out could mean the difference between success and failure. They'll advise you on what you should do and why. This is more important at the beginning of your startup so that you can positively impact the market as you learn.
Also, hiring experts in your targeted field will help you gain capital. If you need to approach investors, they're going to want to see that you have someone on board that understands the industry you're in. If you know someone that could potentially act as your mentor, don't hesitate to reach out to them.
4. Take Advantage of Your Fresh Perspective
Although there are some disadvantages when starting a business in an unknown field, there are many advantages. As long as you have someone guiding you and you're taking the proper steps, there's no reason why you shouldn't explore fresh and new ideas based on your unbiased perspective. Sometimes knowing little about a field can help you bring something new to the table.
This could actually help you achieve a competitive advantage as your fresh perspective may lead to bold business moves. Stay focused on developing something new that your competitors do not offer. Remember, if you make mistakes along the way, don't get discouraged and don't allow them to hold you back.
Based on your experience in other fields, you may be inspired by something unique that others in your targeted field do not see. Taking inspiration from outside the field you'd like to target can help boost innovation. If you believe that your new and fresh ideas will elevate the field you're getting into, take some risks. Seek advice from those mentoring you as they'll help you build on your new and fresh outlook.
5. Pay Attention to Your Strengths
Even if you're entering an unknown field, you will have strengths that you'll be able to apply. Perhaps you're starting a business selling garden and lawn products. You may not know much about gardening just yet, however, you have experience in retail and customer service.
You can use these strengths to your advantage. Try not to think so black and white when entering the business world. There are many skills and strengths that benefit a wide range of industries and business fields. Take the skills you already have and translate them into your new business plan.
This will help you build confidence, as you identify your weaknesses. Being open and aware to areas where you personally need to improve is critical. That way, you can build your team accordingly. Your team will help you address areas you're not as comfortable with at first, so that you can focus on your strengths.
See Also: Overcoming the Fear of Starting a New Business 
The key to starting and growing a new business in an unknown field is staying dedicated to self-development. As long as you're motivated, you can move mountains. Build the right team of people and never stop learning. Once you immerse yourself into the field, you'll find that experience quickly follows. Stay confident, make wise decisions, continually set goals, and take action.