Life is awesome. You have a steady full-time job that you absolutely adore and things couldn't possibly be any better. And then it happens. Your boss calls you into their office one afternoon. You don't think it's a big deal. Why would you? You've always been a super loyal employee and have gone above and beyond to impress. So you're definitely not expecting to be told to pack up your stuff and leave. But that's what happens, and now you're the one thing you never, ever wanted to be: unemployed. What now? Well, before you faceplant into a pint of mint chocolate chip ice cream and become hopelessly devoted to your comfy couch and television set, take a deep breath. This how to guide will show you that it's totally possible to stay positive in the wake of getting tragically fired.
1. Focus on the Negative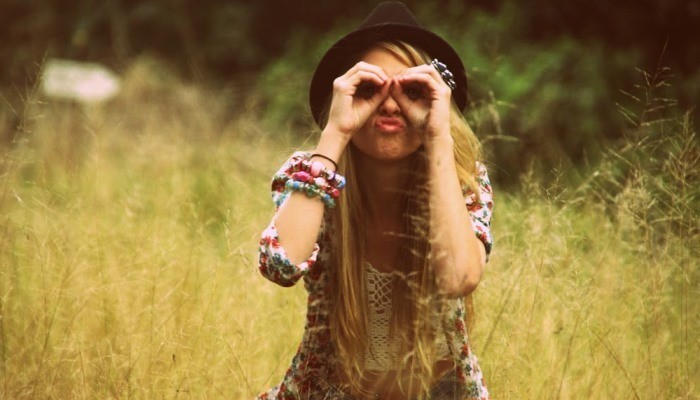 How can thinking negatively help you get positive? Because we all hate stuff about our jobs, right? Now you can be totally honest with yourself about what was so crappy about your old position. Maybe the office location was super-boring and in the absolute middle of nowhere, so you had to settle for that horrible stuff in the office break room that was supposed to be coffee. And you always ended up chatting with your fellow employees over said crappy coffee. Or maybe your coworkers who sat near you had horrible taste in music and blasted annoying techno music every single day. Or you just had an annoying boss like many people do. You feel better about being canned now, right? Just think about all the bad stuff you don't have to deal with anymore.
2. Chase Your Wildest Dream
With change comes opportunity. Or at least that's what people say. That always seems super cheesy and unrealistic. How can change be an opportunity, especially when it's bad change like getting fired? But stop wallowing and think about what you actually wish you could do with your time. No, you can't watch TV and eat pizza and call it a job. It would be so awesome if you could, I know. But besides that, what kind of career do you actually want? Now's the time. The money is running out and you're going to be totally broke soon. You need to work sooner rather than later, so you might as well find something that you actually enjoy. Chase your dream job, no matter how nuts. Now is the time to be a little crazy.
3. Never Settle Again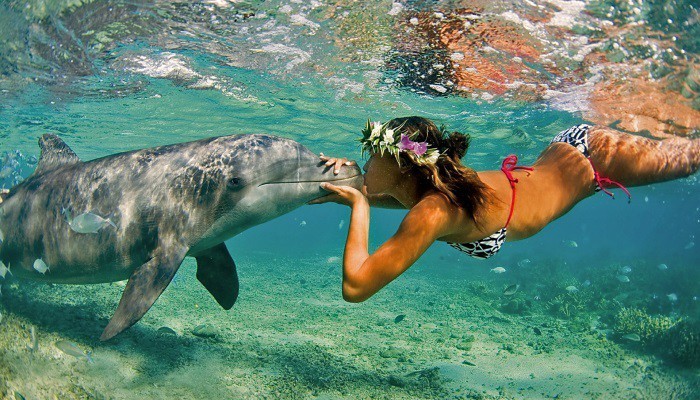 We all settle in life. Sometimes we settle for romantic partners that don't exactly make us super happy but we don't exactly want to wind up alone in a tiny crowded apartment with 100 cats. Most of the time, though, we end up totally settling at our jobs. There are a bunch of reasons why we do this, but basically we do it because we all need money in order to survive. So quitting our job isn't always super realistic. So change your perspective and realise that basically you've been given the greatest gift in the universe. By getting fired, you now can search for a job where you don't have to settle. So that means never applying to positions that are beneath you or that you are way overqualified for. You will thank yourself later when the next place you wind up working at, is super amazing.
4. Take a Week off
Yeah, you have to find another job. Of course you do. But you also need to give yourself a break. Getting fired is pretty psychologically damaging and it's definitely emotionally exhausting. Take this first week and do whatever you want to do. Go visit your sister in a nearby city. Stay home and binge watch the shows that have been on your to-watch list for ages but you were usually too busy working to actually watch. And yes, we know you only want to watch reality shows. Go ahead and watch them, you're allowed.
5. Get Super Social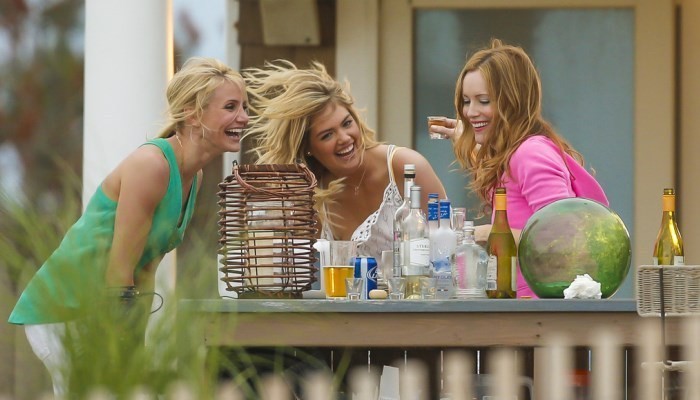 Friendship is a beautiful thing. No, really, it is. It's definitely awesome to have friends who are willing to meet you at your favorite bar so you can cry into your fruity cocktails because you just got laid off. Text your BFFs and get the party started. You don't want to be alone right now, trust me. You'll just end up thinking about what you could have done wrong and how totally mean and evil your old boss was. Yeah, they probably are evil. But it's like a bad break-up – you need to get outside and do something, not stay home feeling sorry for yourself. That never works out too well.
6. Job Hunt Like It's Your Job
Before you get another job, you have to look for a job, of course. It sucks and the job application process is definitely no walk in the park. We all hate it, but it has to be done or you'll be on the poverty line and you definitely don't want to give up your lavish lifestyle. So job hunting it is. But you can't simply send out a few applications and resumes every morning and call it a day and then proceed to have tons of fun. You have to look for a job as if that process alone is your full-time position. Sure, send out the online applications, but work every single connection you can possibly think of. Call up your cousin, your ex-coworkers, your besties. Maybe someone is hiring or knows of someone. Isn't a personal connection so much better, anyway? If you only focus on sending out online apps, you're going to get super depressed pretty quickly because we all know the cold hard truth: you don't always (or, let's be real, usually) get a response. It's so competitive out there and it's hard to stand out from the crowd. So in order to stay super smiley, work your connections. People are always thrilled to help because they know that sometime in the near future they might need to return the favor. And you'll be there for them, right?
7. Learn to Cook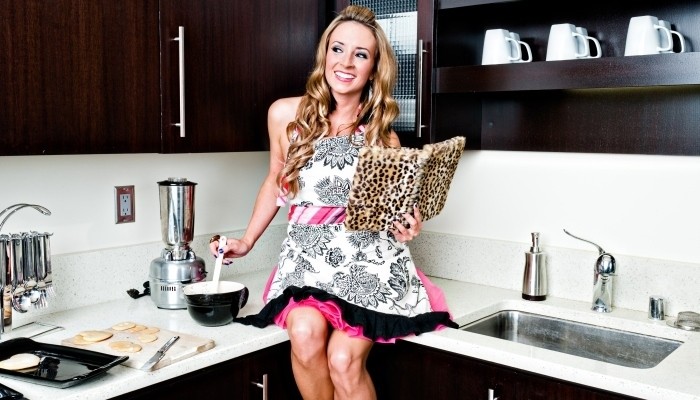 You lived on take-out and prepared food when you were working. We all do it, we're all super busy, we get it. But now you have some free time, at least for a little while, until you land something else, so take advantage of this break and learn some basic kitchen skills. Seriously, cooking is like therapy. It'll make you feel better and give you something to look forward to – a delicious meal. You can't feel bad when you make something amazing. It's satisfying and will give you a sense of purpose. And if you want to learn to bake, too, then your final product can involve chocolate, too, and you know that you can't feel crappy when chocolate is involved. It's a law.
See Also: How to Know When It's Time to Leave Your Job
Put down that pint of ice cream and turn off the TV. It's okay, you've seen Friends a million times, you don't need to watch it again. At least not right now. Sure, you just got fired, and your boss is definitely an idiot for letting you go. But that doesn't mean you have to let it get you down. Instead, get positive and turn your career around. Find what you really want to do and do it. It's your old company's loss, and your new company's gain. You'll probably like your new job even more than your old one. New is always better.