In an effort to make offices seem friendlier and to encourage more employee collaboration, office designers had a brilliant idea: open plan offices. As with all brilliant ideas, once a few people started doing it and saying how great it was, then everyone else started doing it, to the point that open space offices are the new normal. Private offices are pretty much a thing of the past; no more competing for the cushy corner office or having a sneaky nap by putting a Do Not Disturb sign on the door.
See Also: Super Weird Offices that Outdo Google
Unfortunately, the other thing that commonly happens with brilliant ideas is that they go sour. Either that or people forget that just because something works for some people, it won't necessarily work for everyone. Open space offices might be great in more creative industries, but lawyers need their own space to meet clients and do their research. Without getting too far into a discussion about personality types, extroverts are more likely - though not definitely - to perform well in an open office, while it could give an introvert a panic attack on their first day.
The issues aren't just with how they make the employees feel; there's actual research that shows that open offices can result in a decrease in productivity of up to 66 percent because people are distracted, feel more compelled to help others - which is great for the helpee, but not so great for the actual helper who then has to re-focus on what they were trying to do - or find it impossible to concentrate when feeling like they're constantly being watched.
So, what can you do to help your situation?
1. Wear Headphones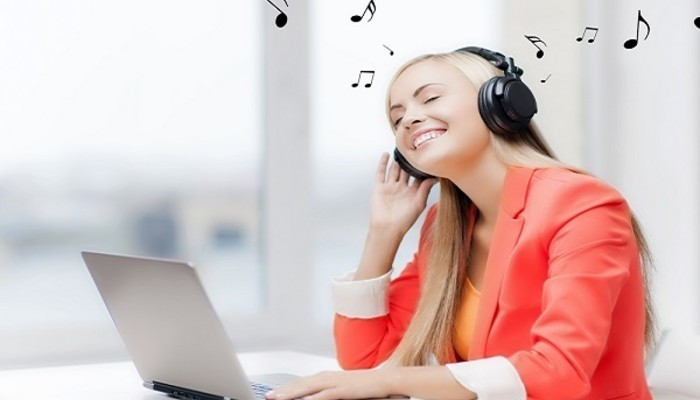 That's right. The entire point of these offices is to encourage collaboration, and the number one answer is "wear headphones," especially noise-cancelling ones. Very collaborative no doubt. Of course, you are encouraged to not wear them all day, but just at specific times when you want to concentrate. Wearing headphones can help give you a sense of control.
Alternatively, if you don't want to wear headphones and feel cut out, you and your coworkers can decide what to listen to, whether it's classical music, a good option since it won't distract, a favourite radio station, or even just a white noise stream. With a little luck, it will either help everyone focus or make the noisier people quiet down so they can hear it.
Is there a downside? Of course there is: listening to soothing music might be less distracting than "inadvertently" listening in on a private conversation nearby, but it can negatively affect your performance, depending on the task. A surgeon doing a surgery for the thousandth time might find it helps them relax and focus, but someone trying to remember or absorb new information will find it harder with music playing.
2. Control Your Space
No matter how small your space is, it is still your space and you have some control over your immediate environment even if you can't control everyone else. So, do what you can to make it more relaxing and comfortable or simply minimise the distractions. Try some of these ideas:
Keep your desk tidy. Not being able to find something when you're already frustrated by your surroundings won't make you feel any better.
Don't be known as the person with candy on your desk. Sharing's nice, but keep it in a drawer so you won't have people disrupting you every few minutes.
Get some things to personalize it; the more comfortable you feel, the easier it will be to relax.
Get an extra monitor. The more monitors between you and the rest of the office, the less you can interact with your coworkers. If you can't justify a monitor, then perhaps a tall plant could do the trick.
If you have a choice of directions you can face, choose the one where you're facing the least number of people, or preferably the wall. You could always turn around again when you're open to conversation, and coach your colleagues to understand when they can and can't bother you.
Get a privacy filter for your computer. Sneaky looks at Facebook have been shown to actually help with productivity (when it's for minutes, not hours), but people in open plan offices tend to feel they're being watched and do it less. A privacy filter stops anyone from being able to see what you're doing unless they're right behind you. Mind you if you are laughing out loud at a funny cat video, people are going to guess what you are doing.  
3. Talk to the Others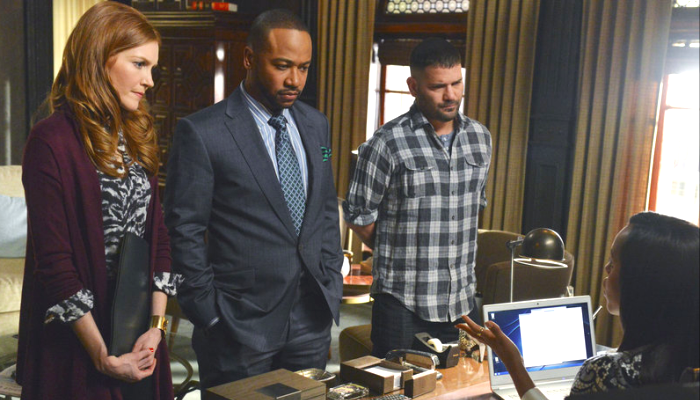 Talk to them about the problems you're having, and brainstorm what can be done about it. It's likely that you aren't the only one having those problems, and by speaking up you may be helping more than just yourself.
If you're paranoid, or not sure that it isn't just you who's bothered by the situation, perhaps start by approaching a couple of other colleagues privately first. If they agree with you, and if it goes on to become an office-wide discussion, there are two possible outcomes: the troublemakers may not have realized what they were doing and could be given advice on how to stop, and your colleagues might have some good advice for you on how they're coping.
4. Stop! "Do not Disturb" Time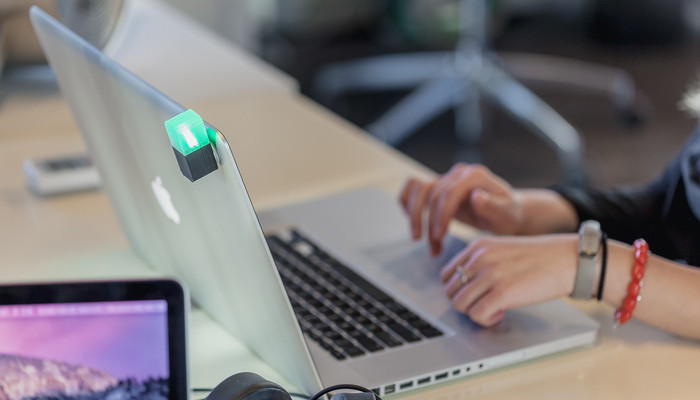 Just because you don't have a door, that doesn't mean you can't hang a sign on your chair or find some other way to signal when you want to be left alone; the light in the picture above can be green when you're free and red when you're not, and it simply attaches on your computer via USB. A simple light that tells people to go away and helps you with making the most of your time.
Another way is to choose a couple of hours a day when you take on your most important tasks and make everyone understand that you need to be left alone, perhaps by putting it on your calendar. Only you can know what time of day is best; perhaps after lunch when everyone's energy is starting to fade, or at a time when fewer people are making phone calls so it's a little quieter.
5. Ask for Flexibility
The obvious answer here is telecommuting. While working entirely from home might not be possible, see if you can get your boss to agree to you staying out of the office once a week in order to get all your important tasks done in peace.
Otherwise, see what the most problematic colleagues are doing and work around them. When they clock out to head to the nearest bar, seize the opportunity to get tasks done that are impossible to do with them around you. If they have an arrangement to arrive late, then make the effort to beat them to the office. Two hours of focused work is far better than eight of struggling.
6. If you Can't Change the People, Change the Office
Unless you're an office of architects, you probably can't do major changes to the building, like say putting up some walls. What you can do is to have designated spaces for designated purposes.
There are various types of spaces that could be assigned: a "collaboration desk" which is the only place where people should be working together, or even a collaboration room that people can walk into whenever they please. A "library" can be used as a refuge from the noisy outer office. A small meeting room will be ideal for conversations that people feel too exposed to have where everyone can hear.
They say "if you can't beat 'em, join 'em", but how about "if you can't get 'em to shut up, then get away from 'em"? Find out if it would be possible for your office to have open seating, or different kinds of desks: instead of feeling chained to the same old desk, this would give you the freedom to move away from whoever's being noisy and work at any other desk, or even work at a standing or other type of desk for a while to get out of your chair.
See Also: Which Character from "The Office" are you Most Like?
Hopefully after reading this you've realized that you aren't alone in your suffering; lots of other people agree that open offices aren't all that great, and that they even contribute to an increase in sick days due to people not wanting to come in or people getting sick more easily. Maybe you think your open office space is great - but even so, do you never find that it would be nice to get a bit of privacy? Even extroverts can't be bubbly and outgoing 24/7 and probably have times when they'd like to not be in the middle of an open office.
How do you deal with working in an open office? What do you think the next type of office will be - will we go back to private offices, or something else? Let us know in the comments section below.