An annoying beeping sounds from your alarm clock and you groggily wake up from a pleasant dream you were having. All you want to do is hide under the covers and keep sleeping. That's not going to happen since you can't miss work. So much for staying up late last night to binge watch the last season of your favorite show. Forget about all the smart ways of trying to survive the work day when dead tired -like drinking water, eating a healthy breakfast and taking a power nap. You don't have the energy for that and your brain is too unfocused to follow those rules. You're in basic survival mode now. Tomorrow you can start back up again on the healthy living kick. Today is all about how to survive the work day. After that, you can finally get home and sleep, hey you might even be able to watch a few more episodes before you doze off (What do you mean that's how you got in this mess in the first place?). Consider the following tips for surviving a workday with no sleep.
See Also: How to Survive Work After Being Dumped
1. Caffeinate Your Body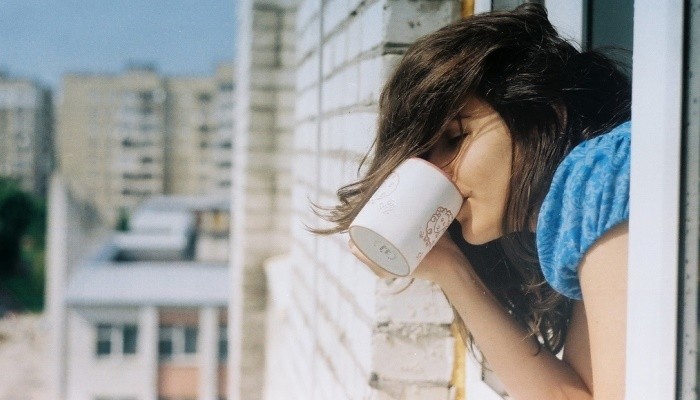 When you can barely make it out of bed to get to work, you need to caffeinate your body in order to survive the work day. Forget about the maximum 400 milligrams of caffeine recommended to consume in caffeinated beverages on a daily basis. If you get the jitters, that will definitely help you stay awake! So drink a few cups of coffee to get your morning started. Don't be a stranger to the coffee pot in the break room. Just try to remain sane when you and a colleague are fighting over the last cup of coffee. If you're not a coffee drinker, down several cups of green tea. That should give you a boost of energy. Most energy drinks have approximately 80 mg of caffeine so that means you can consume 5 and still be within the safe limits in one day. That's if you're counting, of course. Most likely, you're only counting down the hours until you can drop on your bed and sleep for the night.
2. Over Stimulate Your Mind
When you're running on empty with no sleep, your mind is going to be completely out of focus. You won't be able to concentrate. Even when your hot office crush walks by your cubicle, you'll be lucky if you can utter an intelligible response –let's not even discuss the drools on your chin -you were going for that power nap advice weren't you? However, if you want to survive the workday, you need to find a way to over stimulate your mind. Go all out if you have to. Even if your music is causing some disruptions to your cubicle neighbor. At least that will give you a chance to have a small confrontation, which should wake you up.
Just make sure to use earbuds if music is a problem with your manager. That last thing you need is to get reprimanded by your supervisor when you are dead tired. You're liable to say some choice words that you'll quickly regret. Play some games on your phone during the day like Words with Friends. Just don't play games all day long. Use this simply as a way to recharge and stimulate your mind so that you'll manage to survive the work day.
3. Keep Your Body in Motion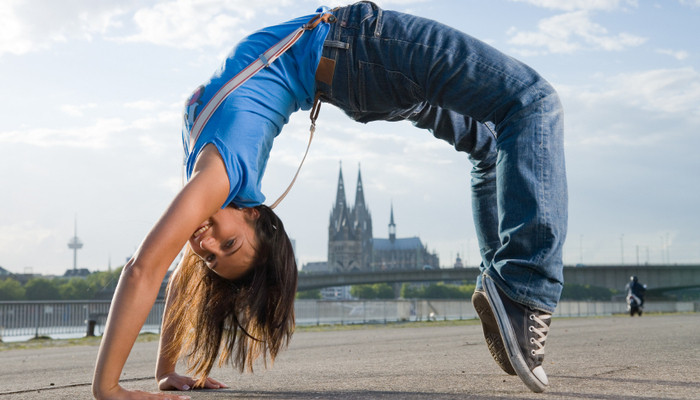 Exercise is important to get your blood flowing and pumping to all your vital organs. When you exercise, your mood increases and you can focus better. Sure that will help you perform better in the workplace. However, let's be real. You are in no position to exercise when you're exhausted. The extent of exercise that you're capable of involves walking at a snail's pace and wishing you were home, changing channels with your remote. Somehow, you need to keep your body in motion. Even if you have to slap your face every fifteen minutes or shake your head and blink your eyes really fast to keep yourself awake. Just be prepared to have some curious and concerned colleagues peeking over your cubicle wall when they hear the strange noises coming from your workstation.
Make sure you get up to walk to the break room throughout the day. Find excuses to force yourself to drag your feet from your chair to hand deliver the agenda notes to your manager rather than emailing them. While sitting at your desk try to keep your feet in motion while you chair-dance to music. You'll definitely look silly to anyone passing by, but that's better than falling asleep at your desk from pure exhaustion. Drag one of your colleagues out during your lunch break to walk around the building. You're never going to win any Olympic medals at your slow speed, but simply moving is going to keep you awake.
4. Keep the Conversation Going
You need to keep the conversations going. When your coworker stops by to chat, try to keep her at your desk for a few extra minutes. You need to keep talking to stay awake. Forget about emailing people that day. Start picking up the phone to make calls. Go to your colleagues' desks to give them messages. Your boss may start to give you strange looks if he sees you hanging out all over the office that day. However, if confronted, you simply need to fess up. Would he rather see you asleep at your workstation or trying to get some work done!
That may even entail having to break some rules and use your cell phone during the day to talk to your best friend or significant other. Of course, you shouldn't abuse the phone use. Yet, sometimes you need to take drastic measures to survive. Calling your friend for a quick pep talk or your girlfriend for a word of encouragement can wake you up and get you focused back on work again. Unless you decide to take a quick power nap during your lunch break -which should only be twenty minutes long, or you'll be even sleepier- spend the time eating out with friends. That will give you a chance to keep the conversation going and stay awake.
See Also: How to Return to Work After the Loss of a Loved One
Stop regretting having stayed up all night to watch your shows. It happened. It's probably going to happen again. Just try not to make it a nightly habit! You'll quickly wear out your mind and body if you constantly have to survive the workday on no sleep. Make sure that you stay caffeinated during the day to give you that boost of energy that you need. Find ways to overstimulate your mind. Keep your body in motion simply so you can stay awake. Don't stop talking. This type of situation calls for you to take drastic measures. 
Have you ever had to go to work when you were sleep-deprived? How did you survive the workday?