In the United States, the election season is starting to heat up. With only a few months left until the first set of Republican and Democratic primaries, the political discourse is in full gear. It may even be happening in your workplace at this very minute. But how does one avoid arguments, resentment and even hatred while talking politics at the office? It can be hard. We won't lie. 
See Also: Top 10 US Universities for Politics 2015 
Whether you're a supporter of Donald Trump or Hillary Clinton (or God forbid Bernie Sanders!), it can be extremely difficult to publicly show your support without receiving the vitriol from some of your colleagues. It seems in this divisive and partisan climate, one can't even have a bumper sticker without dirty looks from your conservative or liberal (or libertarian) co-workers. 
There is no doubt that we should be above all of this. We should be able to be civilized in our exchanging of ideas and analysis of all of the political candidates. Who are we kidding? If Trump can insult all of his candidates and if Clinton can run a dirty campaign then why can't we? That's easy to answer: politicians have ethics that are a notch just above used car salesman!  
We're better than that. But if you wish to delve into the world's largest and dirtiest spectator sport at the office then here are 10 ways to talk to politics at the office.
1. Understand Company Rules
First and foremost, you should look into company rules and guidelines when talking politics. Some businesses prohibit political discourse or wearing political gear because it may lead towards a path the workforce shouldn't go to.  
Although managers are held to a higher standard because they're representing the company, most of these rules are applied to the entire company. Remember, politics is partisan and you may not want to work with someone who is a diehard socialist. So you can understand why such policies are in place.
2. Be Friendly & Lighthearted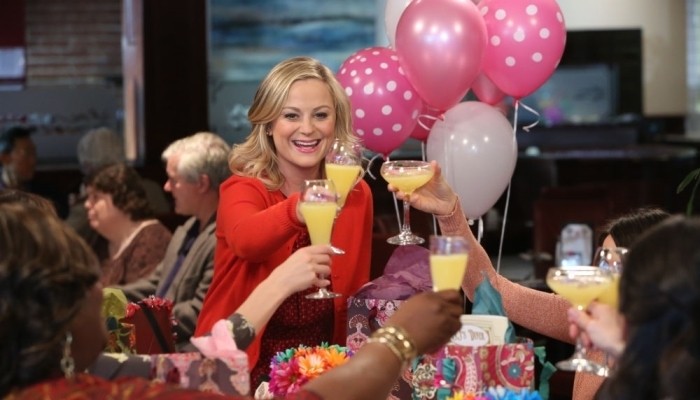 If your political discussion is suddenly metastasizing into a scene from the classic motion picture "12 Angry Men" then it's time to take a break.  
Whenever you're talking politics, make sure that it's lighthearted and friendly. There's nothing more American, or free, then being able to exchange and share ideas without getting into a shouting match with your colleagues. In other words, if the other person is relaxed and kind and you're sweating, pulling at your tie and clenching your fists then you should realize politics is taking over your life.
3. Refrain From Discussing Heated Issues
Political discourse is welcomed, but that doesn't mean you should delve into controversial and heated issues. Abortion? No. Foreign policy? No. Campaign finance? No. Monetary policy? Meh, that's sort of a gray area. Geez. It seems as if the only thing people can talk about are taxes and clothing that politicians wear. Simply put: use your best judgment when entering into a political conversation. 
4. Walk Away When Tensions Rise
Here are two situations: first, a co-worker suddenly stops you and starts ranting and raving about how a certain presidential candidate is cutting taxes and cutting spending. He wants to let everything off of his chest. He is pulling his hair out, grinding his teeth and is maybe on the verge of throwing furniture. Second, you are in a conversation with someone who starts expressing similar behavior. 
Now, in order to avoid physical confrontation, start to shake your leg and inform them that you have to take a phone call. Or, simply interrupt them and say "these pretzels are making me thirsty!" Or, just quietly walk away from the discussion. There's no use in talking to someone who is that livid about politics. It's ridiculous. It can be akin to watching Japanese Members of Parliament brawl.
5. Never Hide Your Opinions
If there is one thing you shouldn't do is hide your opinions. Shielding your thoughts because you're frightened of recourse for defending your stances is just wrong. Even if you have a client who is a communist or still thinks Bob Dole is running for president and wants you to share these same ideas, you shouldn't have to conform. You could think they're oddballs, but you can enter into a brief debate.
6. Make Fun of Both Sides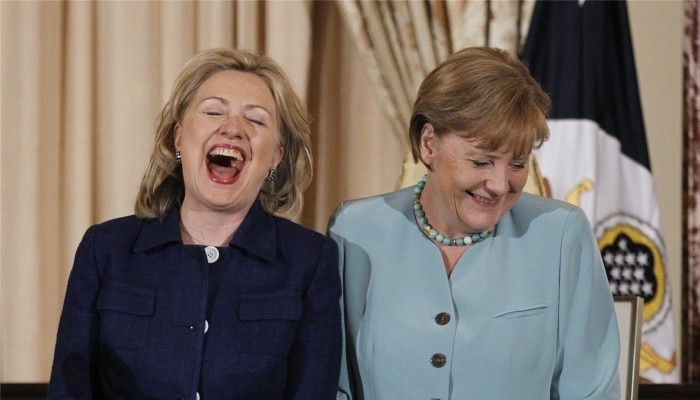 One of the best ways to ensure there is zero political animosity and you're like Switzerland, is to make fun of both sides. You can speak in jest about Donald Trump's "YUUUGE" border wall policy. You can joke about Hillary Clinton actually being a robot. You can compare Bernie Sanders to Alan Arkin. You can do some comedy bit about Chris Christie and the buffet. If you want to be liked by all of your co-workers for the next 18 months then try to be politically neutral.
7. Don't Offend Your Clients & Respect Them
You're a political junkie with liberal leanings. You have a client who is a Christian social conservative. You follow everything about politics, while your client votes for the same conservative candidates year in and year out. You may think it's foolish of her to do so, but you should never offend her and simply respect her beliefs. If you disrespect their stances then they may be insulted and provide her business elsewhere.
8. Avoid Running a Political Campaign
Sure, you're volunteering for a political campaign on weekends. But you're not running a political campaign at the office. Pretty much, you should avoid seeking donations, handing out candidate pamphlets or urging everyone to vote for your guy. You can stand on your soapbox outside of office hours, but from 9 a.m. to 5 p.m. you're an employee who has work to get done.
9. Sarcasm as a Minority Voter
"As the first black female head of the Ku Klux Klan, I just would like to say that America stinks!" 
Well, you don't have to say this, but if you're in an outnumbered minority - black, Jewish or gay - and asked for your opinion, you can say something along the lines of: "as the spokesperson for all Jewish black gays, we will not be supporting this candidate." It may garner some chuckles or dirty looks, it depends on the workforce's humor. 
Oftentimes, certain segments of minorities are outcast or neglected by politicians so why bother getting involved?
10. You Know What? Some People Just Don't Care
You may have to realize that despite all of the commercials, debates and door knocking, some people are apathetic about politics and hold all politicians with great antipathy. You won't be able to get into a debate or conversation as they're indifferent about elections, campaigns and politics in general. 
See Also: How to Become a Political Aide in the US 
Indeed, political conversations can be a delicate matter, whether it's around the water cooler or at Christmas dinner. It's no wonder why our grandmother told us to never talk politics or religion because it'll never end well. Perhaps we have progressed since her time, but perhaps we haven't. Politics is the dirtiest game in the world today and can bring out the worst in people (just read any newspaper comments section!) but if you're strong enough you can fight against the infectious beast. 
How do you talk about politics at the workplace? Let us know in the comments section below…