Have you ever thought about how work is going to be like in the future? Too soon to tell? Well, 2020 is just four years away, and research shows that you will need to be more skilled then than you are now if you want to be successful in your career. So, I guess it's high time that you get down to working towards developing these 10 future work skills that are sure to come in handy.
See Also: 10 Universal Skills You Need to Be Successful
1. Novel and Adaptive Thinking
This refers to your critical thinking and the ability to come up with solutions and responses beyond those that are rote or rule-based. It requires that you are flexible enough to embrace change and to inject your own creativity into multiple areas of your work. It means to think outside the box, to be innovative even when there are set rules in place.
2. Cross-Cultural Competency
The workplace is changing and so are the people. In the future, people from different cultural backgrounds will be expected to work together towards a common cause. The ability to operate in different cultural settings, but also fitting in a work environment that is different to what you are used, to is an essential quality.
3. Computational Thinking
Computational thinking refers to the ability of translating vast amounts of data into abstract concepts and understanding data-based reasoning. At large, this is a process that generalizes a solution to open-ended problems that can help create more meaningful answers through a specific representation of data analysis. Although it sounds like this is a skill only for computer scientists, it simply isn't the case.
4. Social Intelligence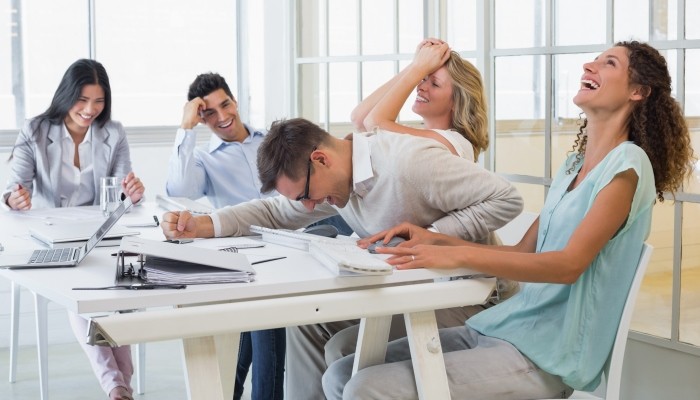 Social intelligence refers to your ability to connect to others in a deep and direct way, to sense and stimulate reactions as well as desired interactions. This has much to do with your communication with other people you choose to communicate with, which has always been an important skill toward success.
5. Sense-Making
This refers to the ability to determine the deeper meaning or significance of what is being expressed. Karl Weick, who came up with the term, explains that this is the way we structure the unknown so as to be able to act in it. The stages of sense-making are data collection, action, and conversation, and it is a skill that ties up well with leadership.
6. New Media Literacy
In the past, the word "literacy" was frequently used as the ability to read and write. While it remains a commonly used term today, it seems that media literacy has taken its place. This type of skill is considered to be essential for the 21st-century workforce and refers to the ability to access, analyze, evaluate, and create media – or, simply put, content that can communicate to an audience through persuasion.
7. Transdisciplinarity
Transdiciplinarity skills are those qualities that can be applied in a range of contexts or situations. These include literacy or social skills – communication, problem-solving, self-management, reflection, and research. These are some of the areas each person has the chance to develop even from a young age as early as primary school.
8. Design Mindset
Having a design mindset means that you can use your logic, imagination, intuition, and reasoning to explore possibilities around a solution. Simply put, it is the ability to represent and develop tasks and work processes for desired outcomes. This involves both effective analysis and the use of imagination.
9. Cognitive Load Management
This refers to the ability to discriminate and filter information in terms of how important they are as well as understanding how to maximize cognitive functions. Cognitive load refers to the amount of mental effort used in the working memory which has a crucial role in helping you learn. There are three types of cognitive loads you should be familiar with and these are extraneous load, intrinsic load, and germane load. Your goal is to keep these three in balance.
10. Virtual Collaboration
Virtual collaboration is the method of collaboration between virtual team members and carried out via technology-mediated communication. It is increasingly being used by businesses as it has a great potential in allowing people from different locations to work together. Essentially, it refers to the ability to work productively, drive engagement, and demonstrate presence as a member of a virtual team.
See Also: 10 Life Skills Not Taught in School
It turns out that, without these skills, you will have a hard time fitting in the future workplace. Not only should they help you be more efficient by using the appropriate means available, but they could also help you reach your career goals easier and quicker.
So, do you think you have what it takes to survive in the future workplace? Let me know in the comments section below!